Summer is here and we need something to chill our drink as well as spice up your party. Why not try those awesome ice tray listed in today's post? Easy to use and incredibly effective, this ice cube tray will help your party go off with a bang and certainly impress your guests. Hope you enjoy our creative cooling time.
1. Skull Ice Tray [amazon]
Not just any ice, though! In an attempt to please pastafarians everywhere, we've released the Bone Chiller skull and crossbones silicon ice-cube tray.
Soft food-safe flexible silicon rubber cranks out 4 skulls and 4 crossbones just as fast as your freezer can freeze them. For crystal clear ice, try boiling the water, letting it cool, and boiling it again before pouring the water into the tray.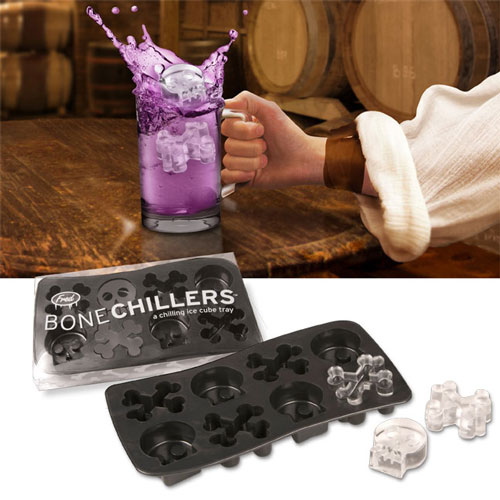 Continue reading