Deglon Meeting Knife Set: Most Beautiful and Elegant Knives
Designed by Mia Schmallenbach, the Deglon Meeting Knife Set is one of the most Beautiful and Elegant Knives I've ever seen. This set of sculptural, nested knives is practical, durable and a work of art, which includes 4 knifes, a paring knife, a utility knife, a chef knife and a slicer. They all seem to be sculpted out of one piece of steel. The proportions are determined by the Fibonacci sequence with as it's base the average width of a hand. To remove each knife, simply press down near the tip of the blade and lift knife away by the handle. If you are interested, you can find it on amazon.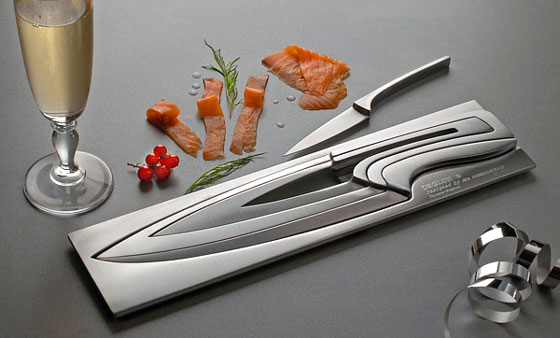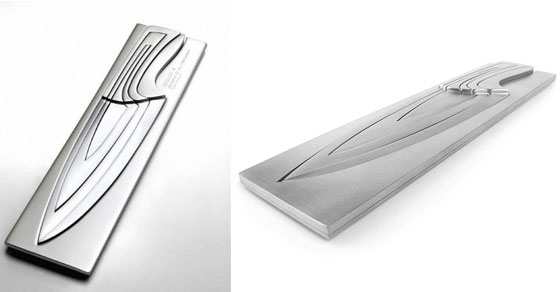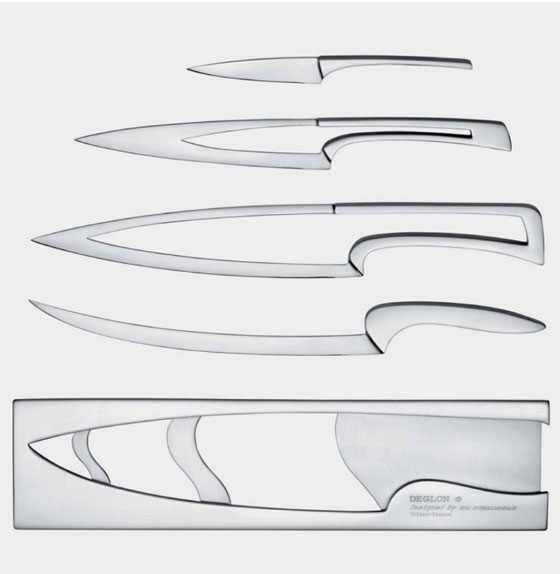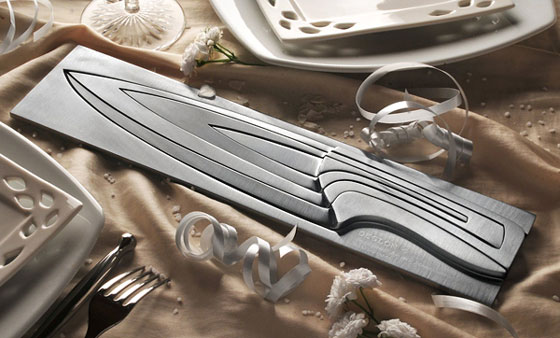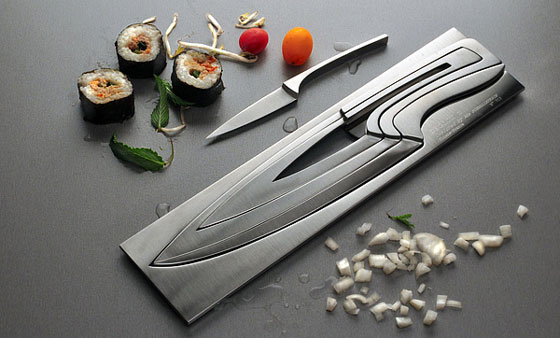 Thank You for Reading Our Posts. What's Next?
Share this post:
Follow our updates:
Read related posts on our site:
Leave us a Comment:
Other Design Articles You May Find Interesting
Loading...