KFC's Colonel Sanders in Japan
I once thought all the Colonel Sanders throughout the world should look like exactly same, same white suits, same smiling face… But apparently, Japanese don't think that. Check out the photos below, you will find some funny localization of KFC's Colonel in Japan.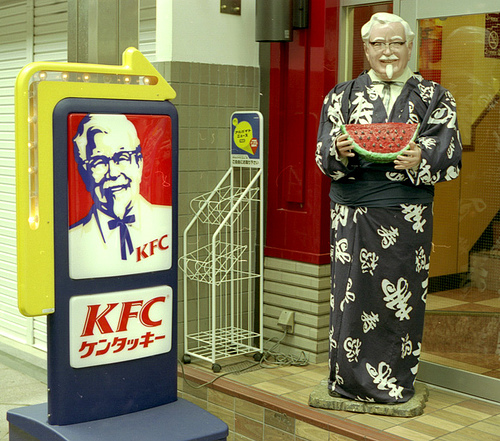 Holding watermelon in kimono (My friend told me that watermelon is incredible expensive fruit in Japan. Don't understand how the Colonel connected with watermelon? [link]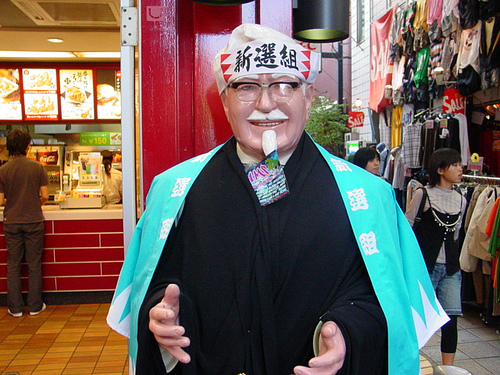 Wearing some strange headband? [link]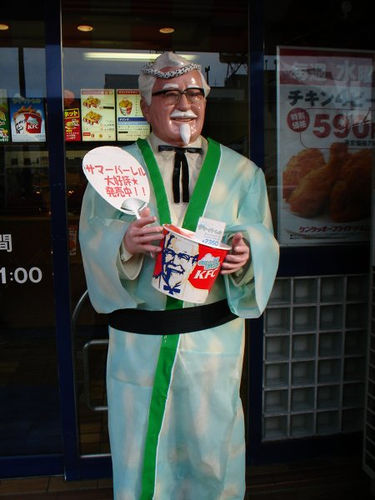 Holding a fan and a KFC bucket. I like this costume. [link]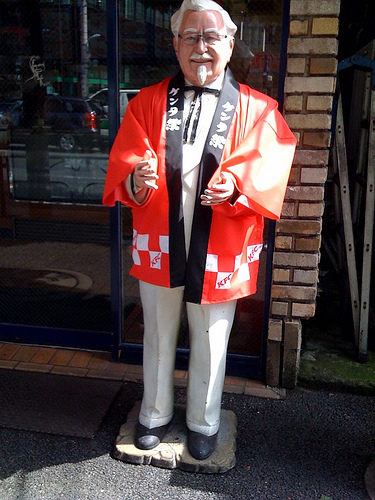 In traditional Japanese Happi Coat [link]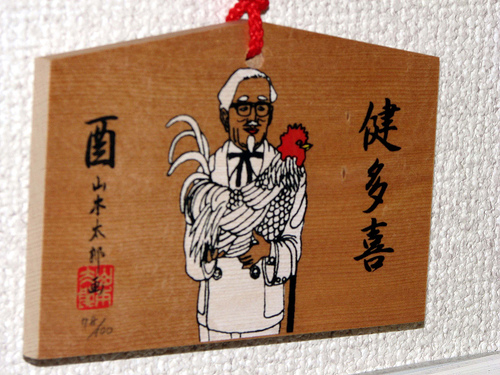 Colonel kami-sama [link]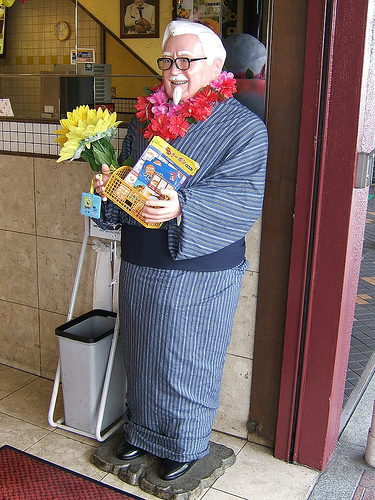 Flower version Colonel Sanders [link]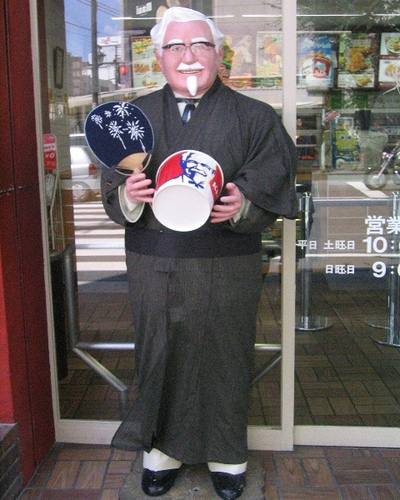 Colonel Sanders in a yukata (cotton robe).  [link]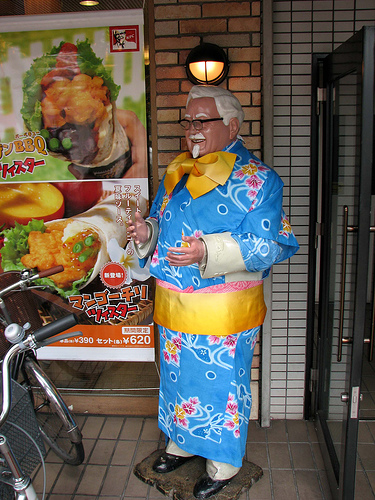 Colonel Sanders in yukata with a lace [link]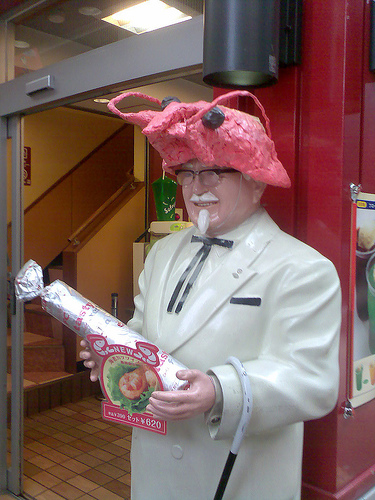 Seafood wrap promotion? That head decoration is so funny. [link]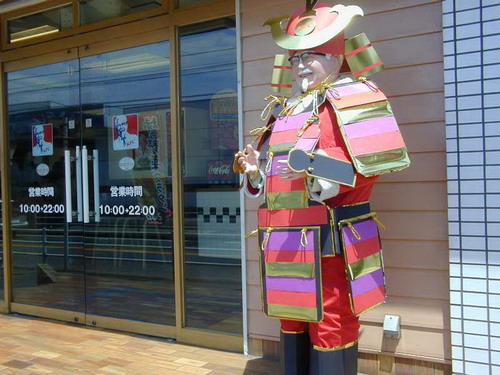 Warrior Sanders [link]
Thank You for Reading Our Posts. What's Next?
Share this post:
Follow our updates:
Read related posts on our site:
Leave us a Comment:
One Response already, click here to leave your comment.
Other Design Articles You May Find Interesting
Loading...