Overade: Innovative Folding Bike Helmet
Weather is getting nicer and nicer, many people choose to cycle to work or just exercise at the weekend. However, not all of them wearing helmet. Even though it is not forced, it is most suggested for security consideration. The main reason why urban cyclists take the risk of not wearing a helmet is the inconvenience of carrying it when not on the bike. Overade is designed to solve this problem. As a folding helmet permitting to store it very easily but without forgetting comfort and security, it is a great design for urban cyclists.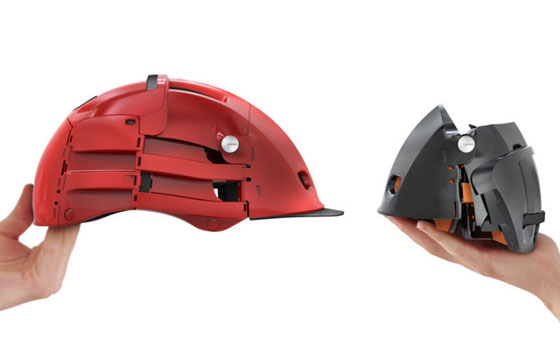 Thank You for Reading Our Posts. What's Next?
Share this post:
Follow our updates:
Read related posts on our site:
Leave us a Comment:
One Response already, click here to leave your comment.
Other Design Articles You May Find Interesting
Loading...