In the battle for eyeball, no front is left unmanned, no stone unturned, no Stairs and Escalator ignored… . Yes, no Stairs and Escalator ignored. Since you barely doing nothing when you walking on stairs and especially standing on escalator, why not let you watch some advertisement. Guess due to that reason, I found lots of ads on stairs and escalator, some of them are pretty smart. So are you ready for our today's topic, 15 Creative Advertisement on Stairs and Escalator.
IKEA Stairs Advertisement [link]
This is an awesome ads on stairs. To utilize the store's main staircase in a creative way by presenting it as a chest of drawers, with everything inside neatly organised, highlighting the efficient use of space in an impactful way.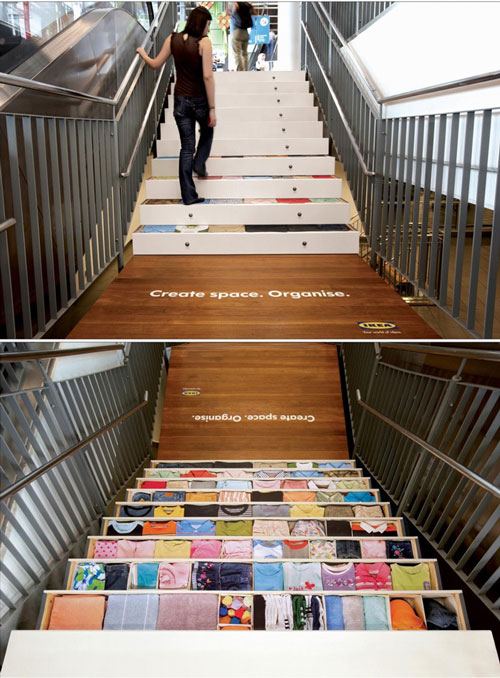 Continue reading