Bus stop is always a hot place for advertising. Basically, when you are waiting for bus… you have nothing to do… so you look around, even read every words on those advertisement to kill times. Today, we will present you with 19 Creative and Unusual Bus Stop Advertisements collected from the world. And I do hope I can see more and more those kinds of Bus Stop Advertisements around my life… then I won't get bored when I am waiting for bus.
Real Hip Hop Bus Stop Advertisement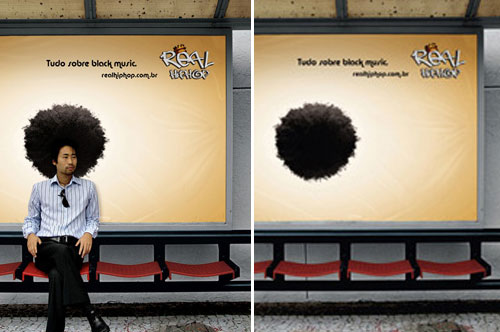 Hasbro Cluedo: Bus stop killer from DDB, Italy
Headline: How does it feel to be involved in a crime?
At the bus stop, there will be posters covered by a shower curtain. Opening the shower curtain will reveal a classic assassin with a knife, ready to kill.