In old days, we wear hat/cap to protect head, keep warm and show the social status. While in these days, they are just more functional fashionable and funny! Check out those 13 Creative Hat and Cap Designs in this post, from super geeky wifi cap to incredibly fashion animal hat. Hope you have fun.
TopUp Head Protection [link]
Made from textile instead of rigid materials, the "TopUp Head Protection" for cyclists and walkers is an exploration of the honeycomb pattern and device a protective gear for the head. The brief was to design a gear that was is light and compact and that could deal with minor bumps and falls. The honeycomb was an obvious choice for its impact resistance and shock absorption qualities.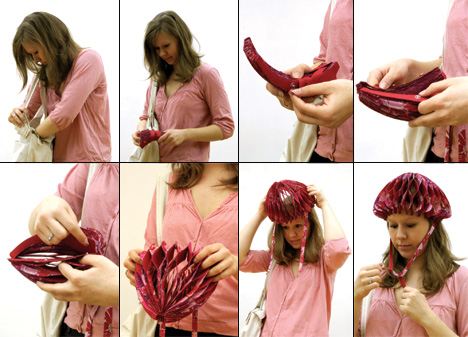 Continue reading