Try to find a stylish way to server your ordinary chips and dip? You got the check out this post, where we rounded up 15 Modern and Stylish Chip and Dip Server Designs from world. They are made of different materials and also in various shape, but there is no wonder they will spice your kitchen and impress your guests.
1. Scoop Chip and Dip Server [link]
When you serve your guests with this modern, two-tiered piece in metal alloy, you're also serving up a conversation-starter. A smaller vessel hangs over the larger bowl in a graceful arc, allowing for easy, all-in-one-place dipping. Place chips and salsa, vegetables and guacamole, or virtually any other gastronomic pairing in this swan-like server, and wait for the inevitable compliments. When your friends have gone home for the evening, fill the bottom with stones and place a tea light in the upper bowl for an elegant non-mealtime look.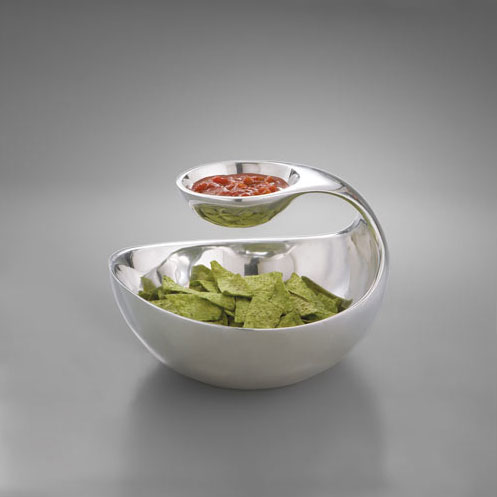 Continue reading