If you even ate the Asian food, you should have the experience of using single-use chopsticks. Almost 25 million trees and bamboo plants are needed. So, in order to avoid such waste, people started recycling them. In this post, I will present you with 11 creations made by recycled chopsticks. They might not that pretty or impressive for you, but it is a good try to save environment at least.
Folding Baskets [link]
These folding baskets made with Recycled Bamboo Chopsticks are amazing! They are strong so you can load them up, and the superior air circulation keeps fruits and veggies fresh. They are also perfect for holding nuts, serving bread or just as a display piece.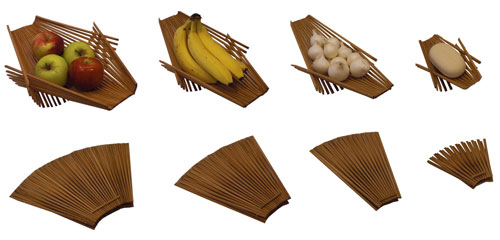 Continue reading