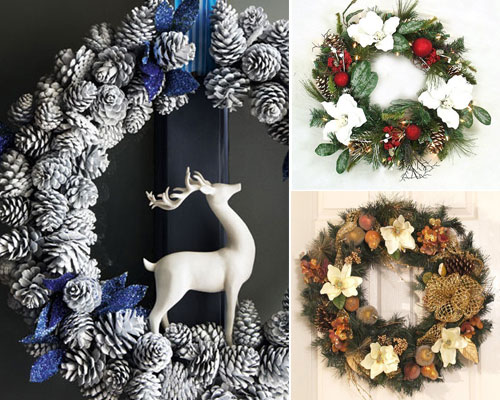 When coming up with Christmas decorations,
Christmas wreaths
are usually the most important things in the list, next to the Christmas tree, Christmas tree ornaments and presents. The great thing about a Christmas wreath is that you can place it inside or outside, and you can also choose to hang them on a door, a window, or even a wall. In conclusion a Christmas wreath is one of the easiest ways to bring the spirit into your home. Below are some creative ideas of Christmas wreath decoration, Hope you enjoy!
'Cornucopia' Christmas Wreath – 24″ with Fruit [amazon]
With its warm glow and golden accents, this intricate wreath captures the bounty of the holiday season.
* Accent your home with a beautifully decorated christmas wreath
* Our 24-inch wreath is made of a mix of dense evergreens including pine, cedar, fir and spruce
* Hang indoor or outdoor
* Artificial but lifelike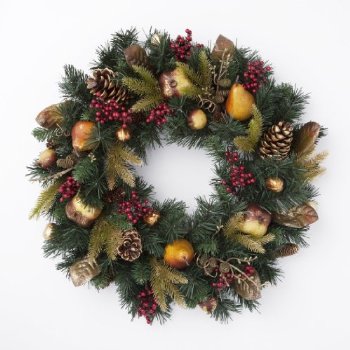 Continue reading