I am completely fascinated when people can make unexpected products out of ordinary, everyday items. Just like our today's topic – 15 Weirdest and Craziest Dresses, I never thought of we can make dress out of so much different materials, from condom to glove, from paper to zipper, from puff to chocolate…That is just amazing!!!
1. Natural and Floria dress by Nicole Dextras [link]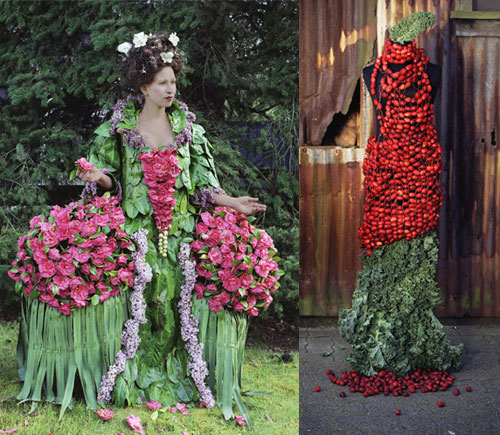 (left)This dress is made of Camellia, Lilac, Yucca and Laurel. (right) This dress is made from crab apples, Kale, thorns and hemp thread. Amazing colours.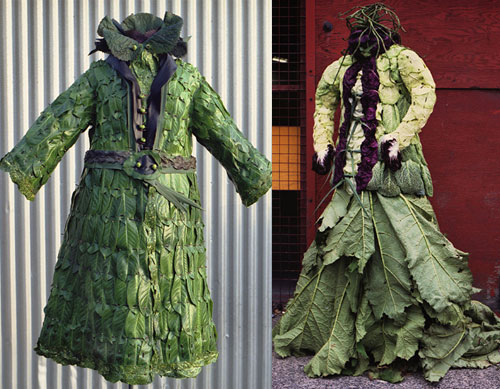 (left)This coat is made from Laurel, rosehips and uses thorns to hold it together.(right)Red and green cabbage leaves, green beans and Gunnera and thorns make up this incredible costume.