Ever wondered how the phone of the future will look like? Phone producers show us every year some really superb concept phones and even if 99% of those phones never see the production line they give us a small glimpse of what the phones may look like in a not so distant future. In this post, we will present you with 11 Superb Concept Phones, they all have something special here and there, like some incredible flipping feature, awesome social networking function, see through design and our creative designers also think about some special but useful designs for blind and deaf.
1. Bio – A Incredible Flip Phone [link]
Here's a flip phone that could put the "cool" back into clam shells. When a phone call or an email comes to you, "bio" informs you by lifting the edge of its cover. And if you touch it lightly, the cover automatically opens to "B" position. Its movement is not strong, but it helps your action gently. The cover is made of elastomer that is inserted with actuators like artificial muscles. When you enjoy web browsing or movies, the cover is turned to the backside, like a magazine held by one hand. You can hold "bio" tight with the rounded cover as a grap and operate it with buttons that appear on the cover.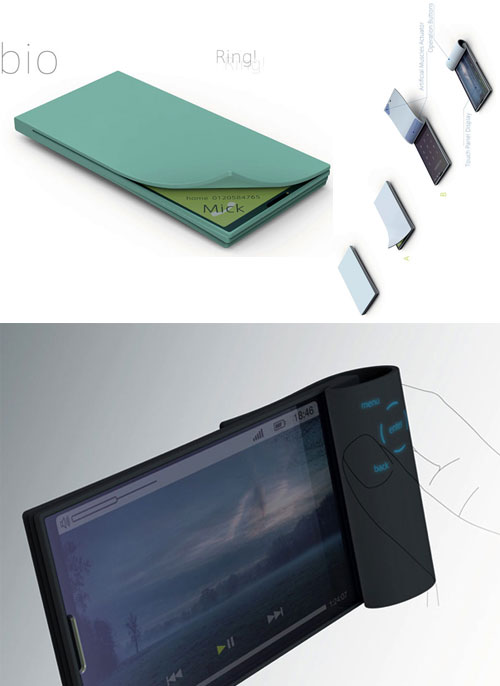 Continue reading