Computer Mouse may slowly be replaced by touch pads and other touch sensitive devices but there is still a huge fan following for these extremely ergonomic devices that let us use computers in the easiest manner possible. In today's post, we round up 10 Innovative and Functional Computer Mouse Designs. Some are chosen for their functionality while others for their extra ordinary designs. Hope you enjoy.
Wow-pen Traveler – Wireless Ergonomic Computer Mouse [amazon]
Wireless, Optical mouse. Has laser pointer also! Works from up to 15 feet away from your computer. Comes with charger. Ergonomic design. Left & Right click and scroll buttons are right under your finger tip. Works with PC or MAC. USB 2.0 RECHARGEABLE! On/off switch at the bottom. compatible with Mac's and PC's. Very cool mouse- it has everything you would need!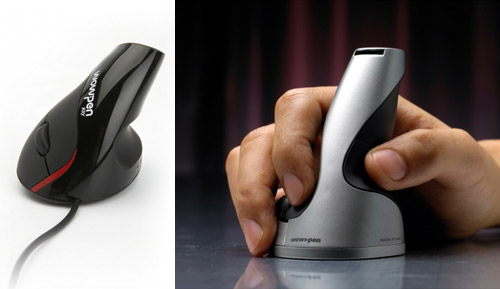 Continue reading