The Formula 1 for this year is to begin this Saturday…As a loyal F1 fan, I made this post of 10 creative Formula 1 Car Replica/Recreation. You can see some impressive recreation of Formula 1 Car, for example, the one made by 956,000 Matchsticks, 22 types of bread or 4,405lbs chocolate. The Styrofoam looks with great details and the ice sculpture is also pretty "cool" (in both way.) However, my favorite one is Lego Car(sorry, I can't control my fond of Lego…).
1. Styrofoam F1 Car form Michael Salter [link]
A full scale replica of a Formula One race car made from scrap Styrofoam pieces.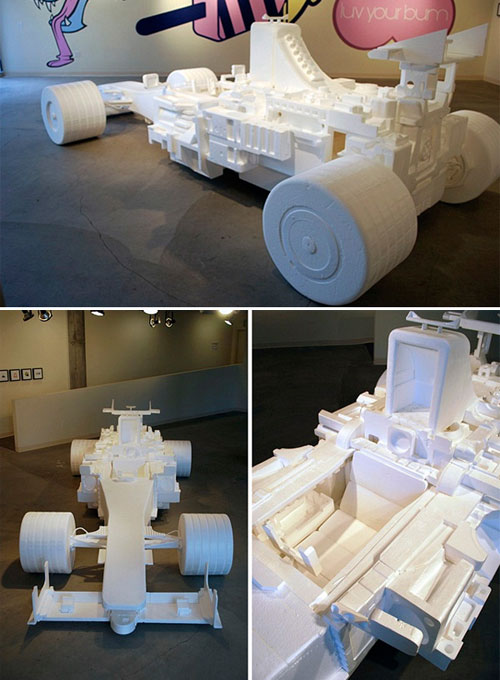 Continue reading