While we would expect gamers and geeks would seek to shut out geek world of consoles and controls for a while during the day but it seems contrary – They want to recreate virtual world inside their real homes. Try to understand the geek's world or be one of those coolest geek? Just take a look at this gallery of uber-cool home and office appliances, furniture and other decorative elements. Hope you enjoy!
1. Tetris Pots: Plant & Play [link]
If you've ever tried to breastfeed your plants, it may be time to admit that you have a serious garden coddling problem. Why not channel all that extra energy into playing Tetris with their tetromino shaped pots? After awhile you may even forget there was anything growing in them; which means you'll finally stop killing your plants with kindness and see those Perennials through to adulthood; or possibly subject them to Tetris induced neglect. Eh, it's a start.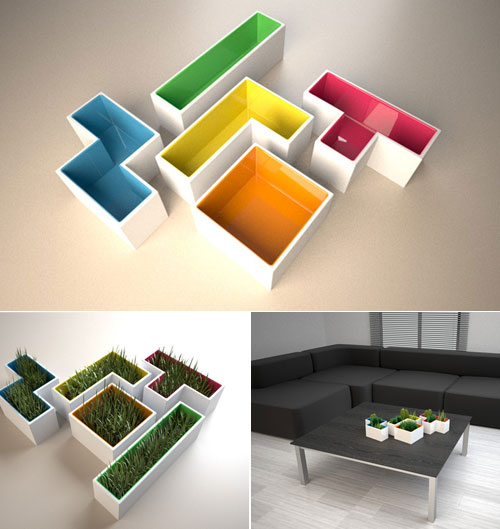 Continue reading