Chickens aren't cuddly. They won't sit in your lap (or at least I wouldn't try). But, they're reliable, produce eggs for food and are actually quite good pets. And with all the talk of chickens being kept as pets in urban areas, we decided to write a post about some creative modern chicken coop designs.
1. Breed Retreat by Frederik Roijé [link]
The Breed Retreat designed by Frederik Roijé is an architectural hen house for those of you who are obsessing over chickens lately. I know I've seen quite a few cool chicken coops around the inter webs.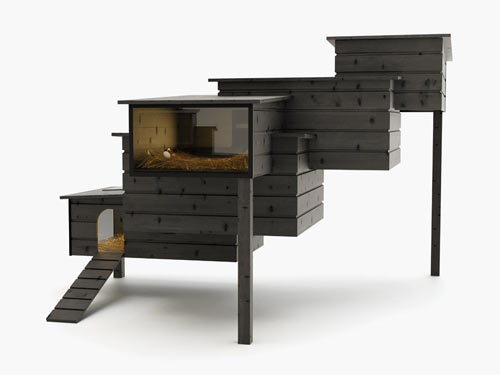 Continue reading