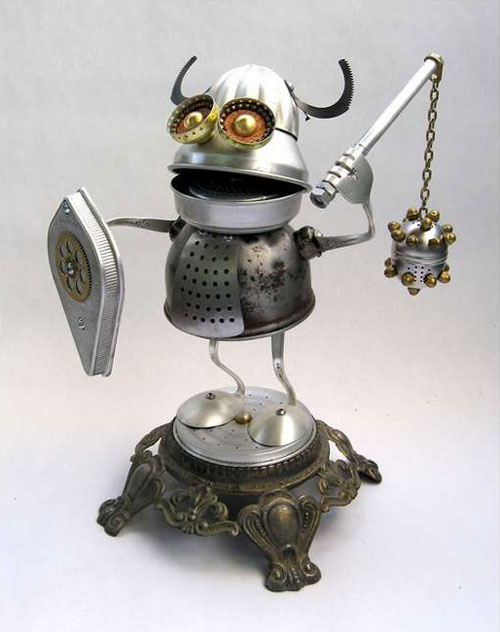 Those Adorable
Adoptabots Sculptures
in today's post are created by Brian Marshall from found and re-purposed materials.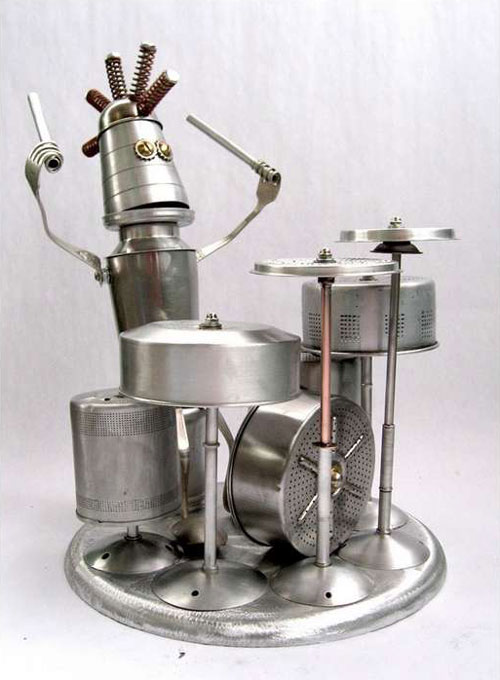 Continue reading
Let's introduce the man who turns scrapped car parts into sculptures worth thousands of pounds. Australian artist James Corbett, creates these sculptures using old car parts salvaged from scrap yards.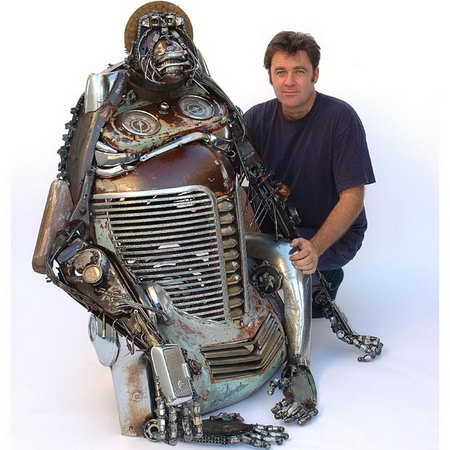 The beautiful sculptures, that includes small bikes, cars, animals and birds, will not just decorate your home but also help in decomposing the auto waste. Check out some of the unique sculptures after the jump.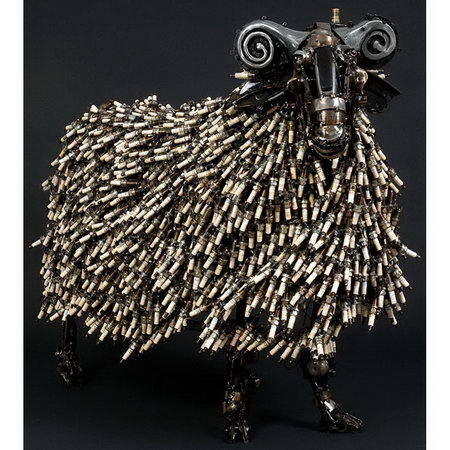 a ram made out of spark plugs