China formally kicked off its mass celebrations of 60 years of communist rule with a 60-gun salute that rung out across Beijing's historic Tiananmen Square on Oct, 1. Hundreds of thousands of participants marched past Tiananmen Square in costume or uniform, with floats and dancers mingling with soldiers and military hardware. 60 floats showcasing themes including 'the progress of the motherland', 'scientific development', 'brilliant achievement' and 'beautiful prosperous China' have rumbled through the square. In the parade, 180,000 marchers processed through Beijing's Tiananmen Square and in the evening Tiananmen Square hosted a firework and laser light-show attended by 60,000 carefully vetted people and performers
I found some magnificent photos of parade and firework performance.  The marching part of the parade is really impressive. I have to say, China just amazed me another time after the opening of the Olympics last August. Hope you also enjoy those photos.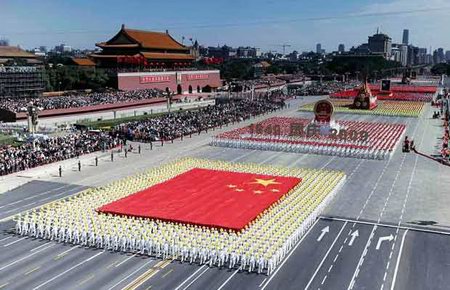 In this photo released by China's Xinhua News Agency, the phalanx of the national flag receives inspection in a parade in Beijing of the celebrations for the 60th anniversary of the founding of China on Thursday, Oct. 1, 2009.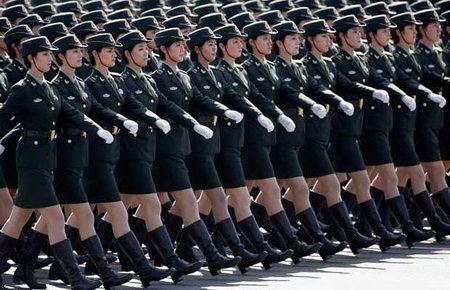 Soldiers from the Chinese People's Liberation Army (PLA) ground force march in formation past Tiananmen Square