Plastic bag is always considered as a threat to environment. Hence some creative people just come up with some brilliant ideas to repuoposing plastic bag. Check following products, here are 18 creative objects made entirely from these evil fluttery pieces of grocery-carrying plastic. They may not be things we are all capable of making, but at least they are cool to look at.
inkuku by Ryan Frank [link]
Inkuku is a chair made entirely from plastic shopping bags combining traditional craft techniques and recycled material. The inspiration for the design has been taken from a South African crafted chicken ornament.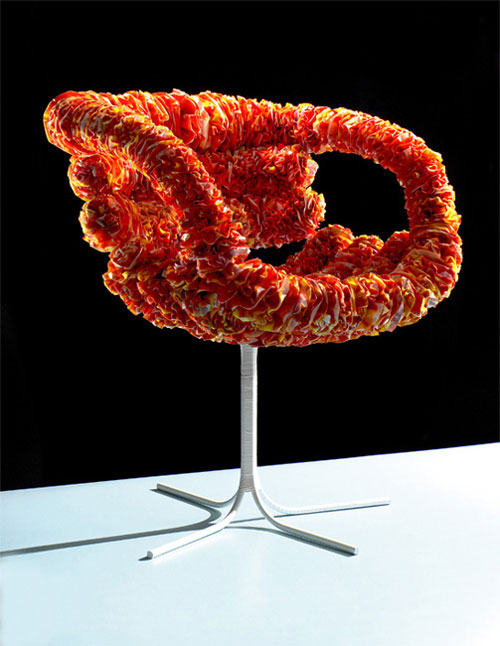 Continue reading