Admire Mr. Bond's advanced equipment in 007? Check this post, you might find some interesting spy gadgets installed on daily stuff, like shirt, belt, sun-glass, belt and ect,. I am not sure the recording quality of those gadgets, and maybe they are annoying products for someone. But I bet they are great toys/gifts for those geeks.
1. Spy Camera Shirt [discontinued]
It's what 007 wears on laundry day.
* T-shirt with a built-in spy camera
* Classic spy style artwork on a blue shirt
* Click the control box in your pocket to take pictures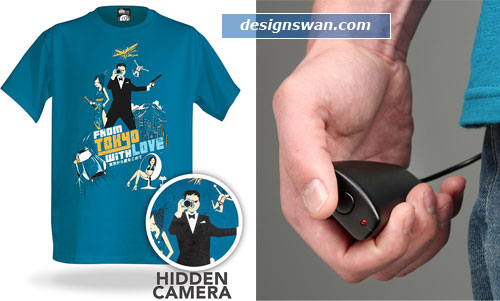 Continue reading