Straw, is something simple we will use when to have a drink. While in those creative advertiser's view, straw can turn in to really juicy inspiration and create some funny and expressive advertising design. For sure, the most usage of straws are in the beverage adverting. While there are also some smart thinking which connect straws with broadcasting, freshness or a warning sign for water pollution. Sounds interesting? Just take a look at our today's post: 12 Creative Advertisement Inspired by Straws.
1. Lusy Laksita Broadcsting School: Strawphone
Microphone can be strongly associated with the role of radio DJ, MC and any other profession from broadcasting field.
Lusy Laksita Broadcasting Course, is opened for young people who want to learn about broadcasting. To promote Lusy Laksita Broadcasting Course, Strawphone was created. Strawphone utilizes a straw and we made it looks similar with a microphone by putting a sponge, thus it looks like a mini microphone.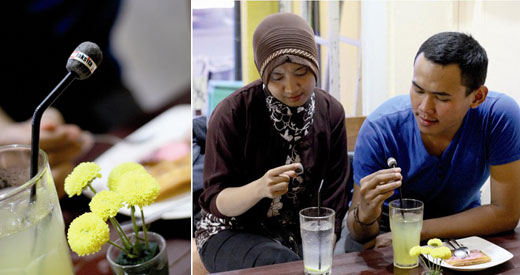 Continue reading