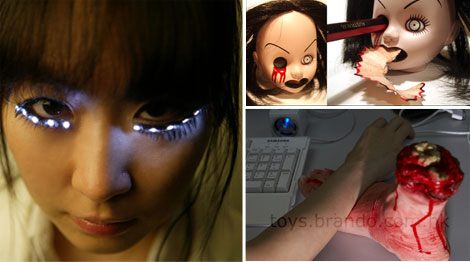 Halloween is close and geeks couldn't celebrate it in any way than with the Halloween gadgets. From Bloody Hand Foot Mouse Pad to LED Eyelashes and Pumpkin PC, you can choose literally everything to be the ultimate Halloween geek! And Attention Please: Some of the products / ideas presented here are really creepy and crazy….
1. USB Hub Monster [link]
A six-legged monster, that features an USB port in each leg. Looks like a creepy spider….