Just finish dinner of Valentine's Day. Nothing really special, I blame that to my lack of creativity in cooking… However, my I don't think Valentine's Day meals necessarily have to be fancy – something you know they'll love, something made with love, that's what it's all about. Hence, I created a list of simple but sweet Valentine's Day Food and of course, Happy Valentine's Day!
Valentine's Day Breakfast [link]
Mmmm – fresh fruit IS yummy, BUT, on Valentine's Day why not make it really delicious and tasty by adding some dark chocolate dipping sauce?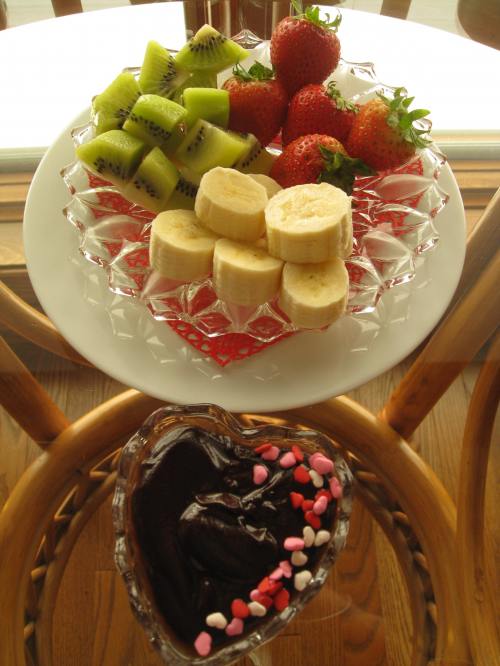 French Heart-Shaped Sugar Cubes [link]
These adorable French Heart-Shaped Sugar Cubes are from Sur La Table (so bad I can't find it in Canada). The delicate molded hearts are notched to hang beautifully on the side of tea, coffee, or espresso cups. The package includes three types of sugar in three colors: white, amber, and ebony cane sugar.