Caño Cristales- the river runs away to paradise
If you ever make your way to Columbia, try and time it just right so that you see Caño Cristales in all its glory. Often it has been referred to as the "river of five colors", "the river that ran away to paradise," and "the most beautiful river in the world." Caño Cristales is one of those destinations you almost have to see to believe. Due to its remote location, it can only be accessed by horse, which makes seeing this river even more special. During a brief span between the wet and dry seasons, when the water level is just right, the many varieties of algae and moss bloom in a dazzling display of colors; blotches of amarillo, blue, green, black, and red–and a thousand shades in between.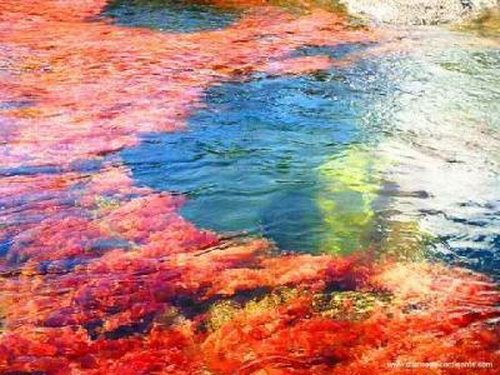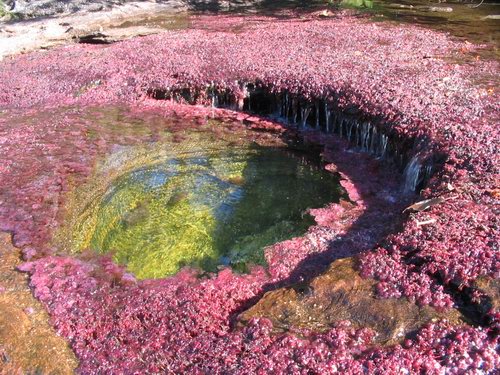 Caño Cristales is most beautiful during the months end of June, July, August and September but as climate is also changing here now the months of October and November are a good time to visit the river as these are the months that the Macarenia Clavijera gives it's colors to the river.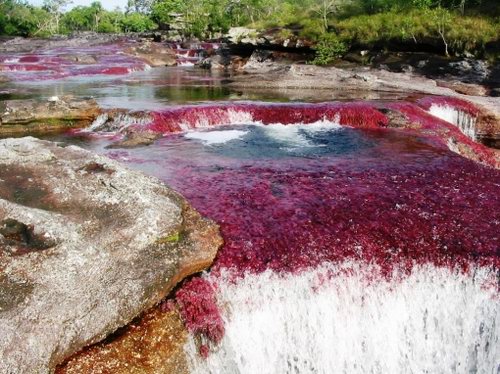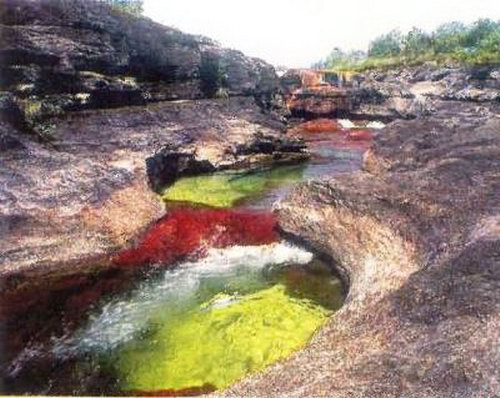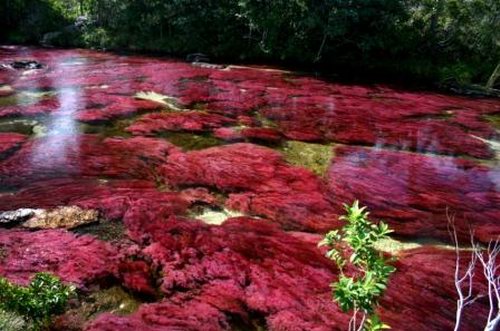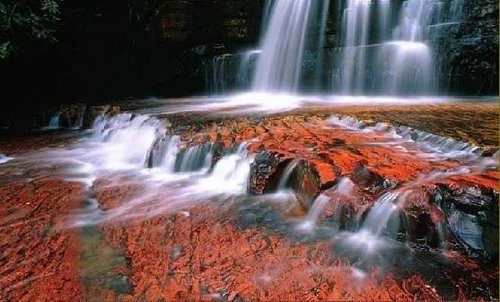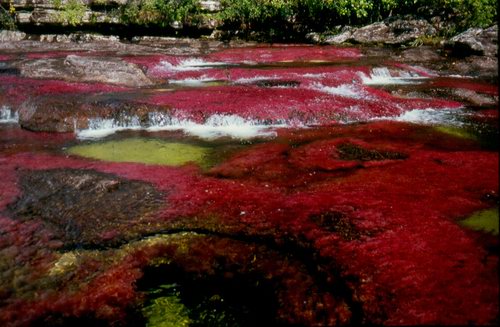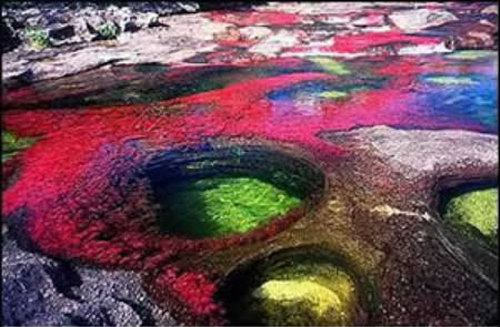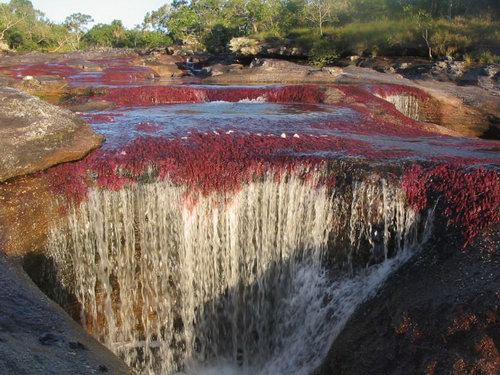 see more in google