The Cutest Pomeranian Dog: Boo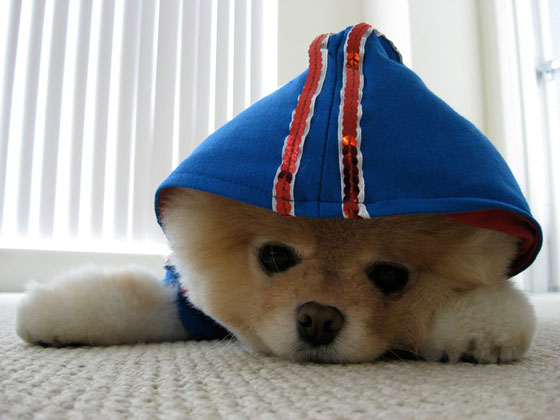 It's Saturday so I thought I'd share with you the cutest Facebook page I've ever seen:
Boo the dog
! When I first saw Boo on Facebook I have to be honest that I thought he was a plush toy and not a real dog. He is so cute that if ever you need to see something to make you giggle or fall in love, just check out his latest dog tricks. Whether he is doing his cardio workout, lounging around for a belly rub, this is one Boo dog that has the whole world swooning for more!