Zombie is one of the most Halloween themes and today we are talking some interesting designs that inspired by zombie. Some of them are pretty cute, like Zombie plush slippers and Zombie Head Cookie Jar; while some are really creep such as Zombie Door Stop and Zombie Pencil Holder. The Zombie Head Gumball Machine is one of the most gross zombie gadgets I've ever seen, and I can't imagine get gumball from its tongue at all.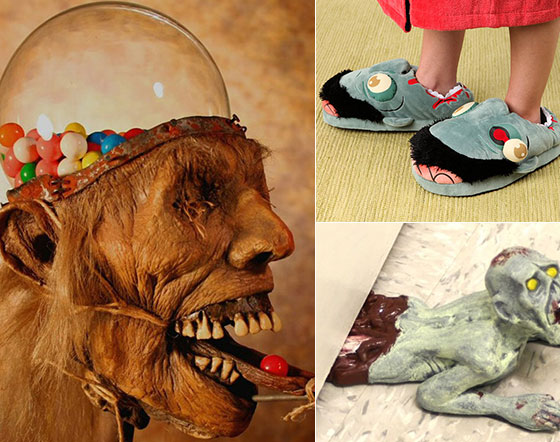 1. Zombie plush slippers [amazon]
Over-sized plush slippers that look like zombie heads
Let them nom on your feet while you walk
One size fits most
Soft and comfortable design
Makes a great gift for zombie lovers of all ages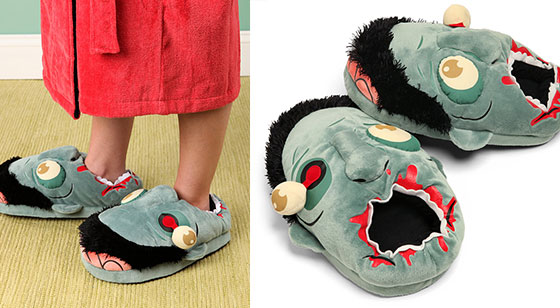 2. Garden Zombie [amazon]
Life-size resin garden sculpture
Incredibly detailed and wonderfully creepy
31.5 x 19.5 x 8 inches
3. Zombie Head Cookie Jar [amazon]
Ceramic cookie jar, perfect for cookies, Halloween candy, brains
Lift off the top of his head to reach in for cookies – if you dare!
Possibly scary enough to keep your kids out of your stash
Dimensions: About 9″ tall, 7″ wide (at widest point)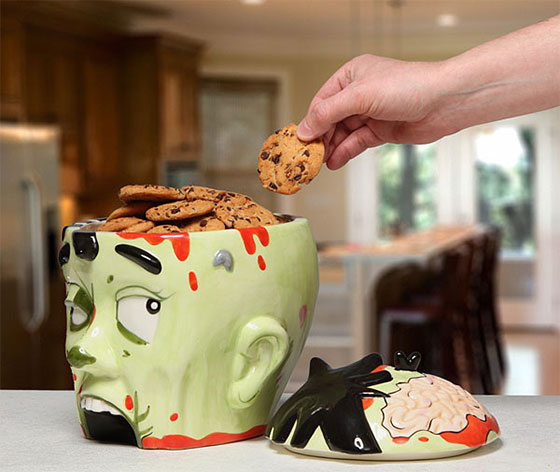 4. Zombie Door Stop [amazon]
Doorstop shaped like a crawling zombie, squished by the door
Works on all kinds of floor (carpet, wood, concrete, laminate, etc.)
Exquisite level of gory details – Handcrafted by local indie artist
Material: tough urethane resin with 1/8″ thick rubber padding for tight grip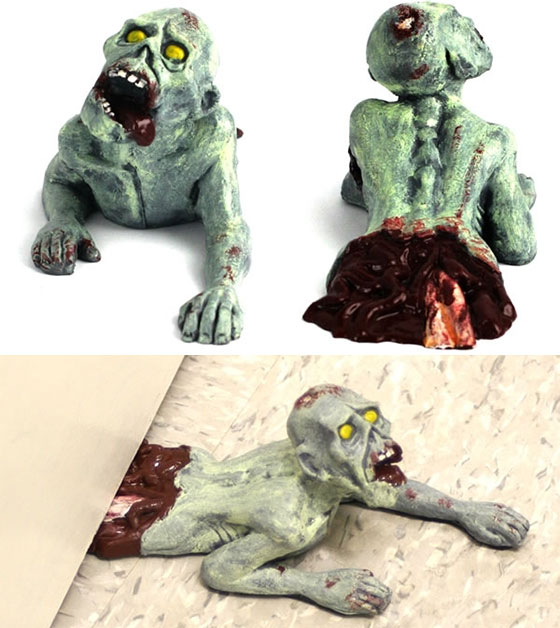 5. Zombie Bottle Opener [amazon]
Sculpted bottle opener looks like a zombie
Handcrafted by local artisans
Material: tough urethane resin and solid steel opener
Unique: no two are exactly alike – paint details may vary as it is handpainted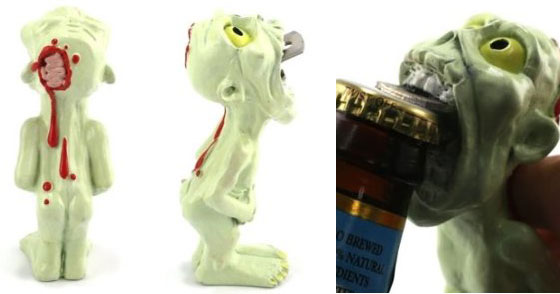 6. Zombie Back Scratcher [amazon]
Zombies, zombies everywhere and now we have body parts to share. That's right folks, the Zombie invasion continues. Behold the new Zombie Back Scratcher. This fantastic handcrafted back scratcher is shaped like a creepy zombie hand. Everyone knows that a nice zombie is always willing to lend a hand to someone in need.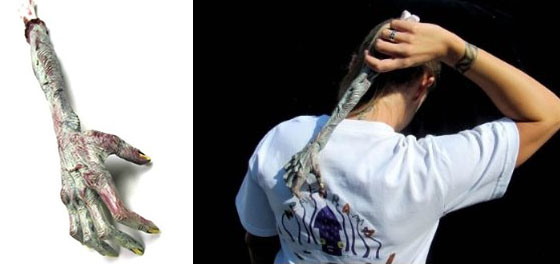 7. Zombie Head Gumball Machine [source]
This gumball machine is pretty gross since it is made out of what looks like a real human head. It's actually a sculpture by Thomas Kuebler, but that doesn't make it any less creepy. You have to really want a gumball bad to get one from this machine.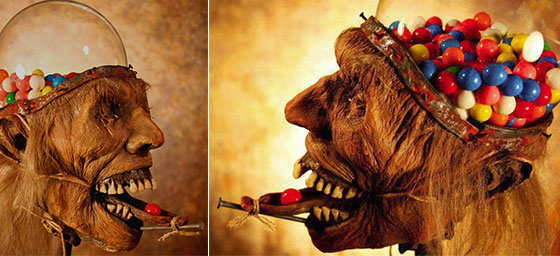 8. Zombie Pencil Holder [source]
Pencil holder and desk organizer shaped like a Zombie head
Exquisite level of gory details – hand made and hand painted in the USA by local artists
6 holes in the head are pencil and pen holders. Slit in the back of the neck are for your letters and papers
Magnetized eye socket keeps your paperclips handy
Removable tongue serves as tray for small items and business cards