Most people like penguins, or at least feel sympathy or respect for them. Unlike tigers, sharks, and bears, they do not inspire fear or concern. In many culture, penguin symbolism is pointing out to you that you can adapt to any situation at any time. Just keep flexible and remain centered within yourself so that you can keep moving forward.
For me, penguin is my favorite animal. Not because of all those spiritual meaning but because their cute appearance and loyalty to the family. However, for some reasons, there are not many penguin shaped designs. Luckily, I found 10 super cute Penguin Shaped products and want to share it with you here. Hope you enjoy those adorable designs as me.
1. CHILL BILL Fridge deodorizer [buy here]
Reusable air purifier – Just add baking soda!
Fill with baking soda and place in your refrigerator to absorb unwanted smells. Replace the baking soda when you feel it is no longer effective.
2. Egguins 3-in-1 Cook, Store and Serve Egg Holder [buy here]
Boil, serve and store eggs in the coolest way! This small colony of penguins will hold up to 6 eggs together in the Arctic winter of your fridge or in the hot springs of your pot.
The handle will always stay cool for pulling out safely from the boiling water and comfortable carrying to the table or fridge.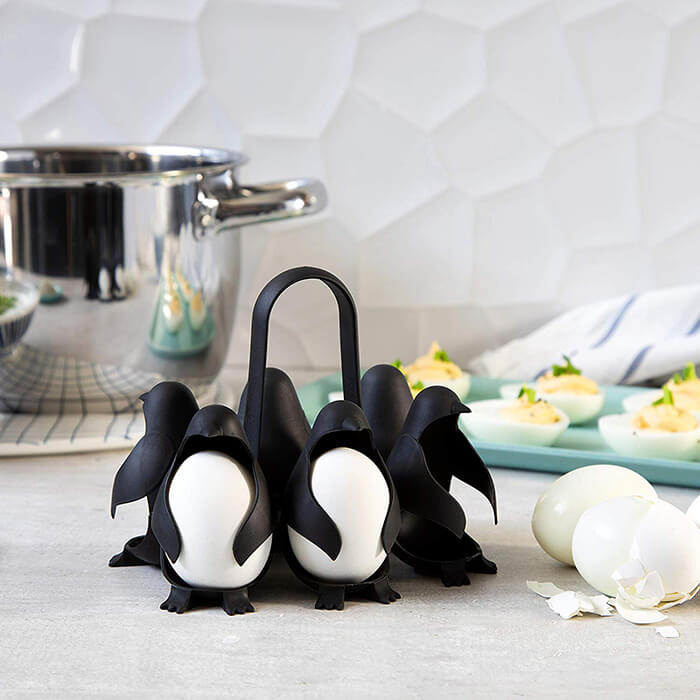 3. Emperor Penguin – DIY Paperlamp ( pre-cut papercraft kit ) [buy here]
This paperlamp is a DIY papercraft kit, including a pre-cut paper model and a base with an E14 light bulb socket, an electrical cord with switch and a europlug CEE7 (type C). Other plug options include UK plugs (type G) and EU to US plug adapters (type A). Also included is an assembly guide and an extra practice model.
The paperlamps are made with high quality 160g paper presenting good resistance and durability. A variety of colours is available, so take a look at our colour palette. Please note that you may see the small assembly numbers when the paperlamp is lit, as we mostly use bright coloured paper.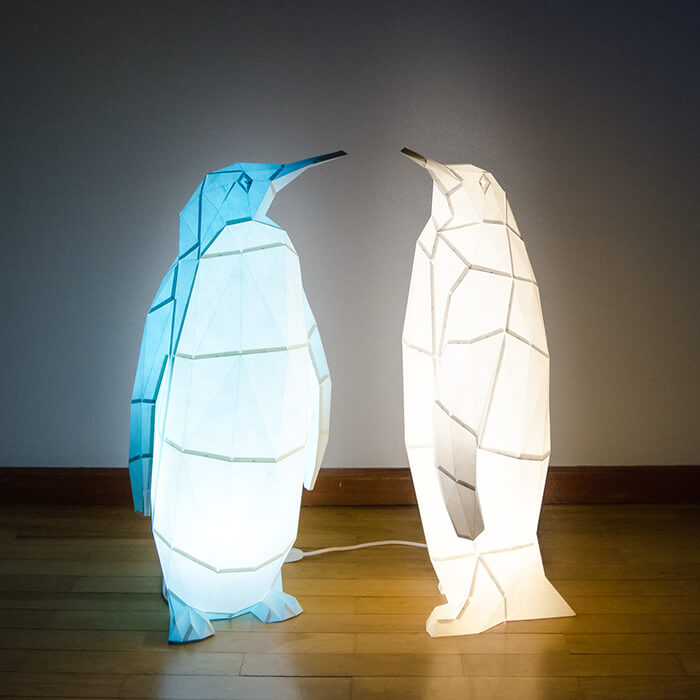 4. Antarctic Penguin Wine Bottle Holder [buy here]
This Penguin is on it's back holding a wine bottle or any other comparable bottle. The bottle top fits perfectly in the beak of the Penguin. The bottom of the bottle fits on the top of the Penguins wings. Hand painted and crafted by professional artists to present life like character. Made of resin. Colors may vary slightly.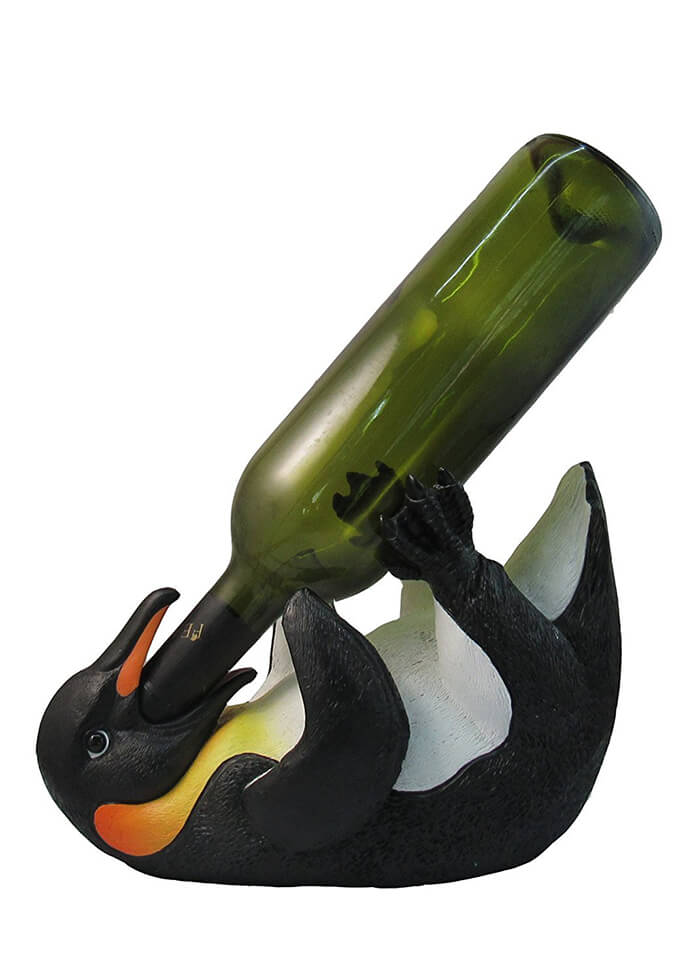 5. The Salt Penguin [buy here]
The Salt Penguin is a high-quality salt mill, made from maple wood and walnut. The Salt Penguin is a classic and stylish addition to the dining table. However, it also fits the windowsill, sideboard or kitchen dresser perfectly. It's a unique example of the combination of passion for handcraft with practical application and beautiful design. The Salt Penguin is an unique handmade and hand-assembled product in wood and there may be some minor variations from product to product.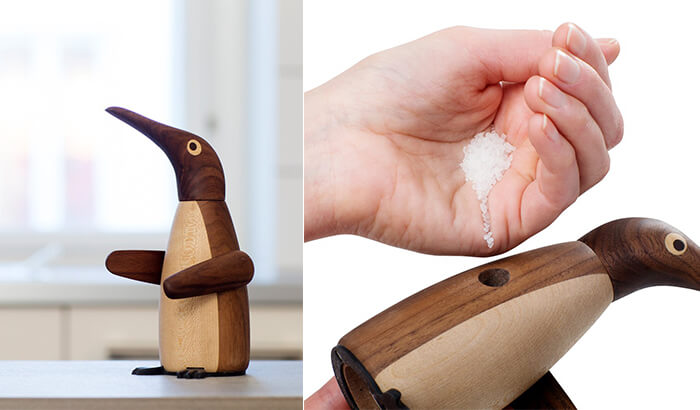 6. Kuchenprofi Penguin Tea Boy [buy here]
Brew perfect tea every time with help from this dapper fellow. Fill your cup with boiling water, hang a tea bag (or tea ball) from his beak, set the timer, and he'll automatically lower the bag into the cup. Up to 20 minutes later (you decide steeping time), he'll raise the bag when time is up and a bell dings. Fun to watch. BPA-free plastic, 8″ high.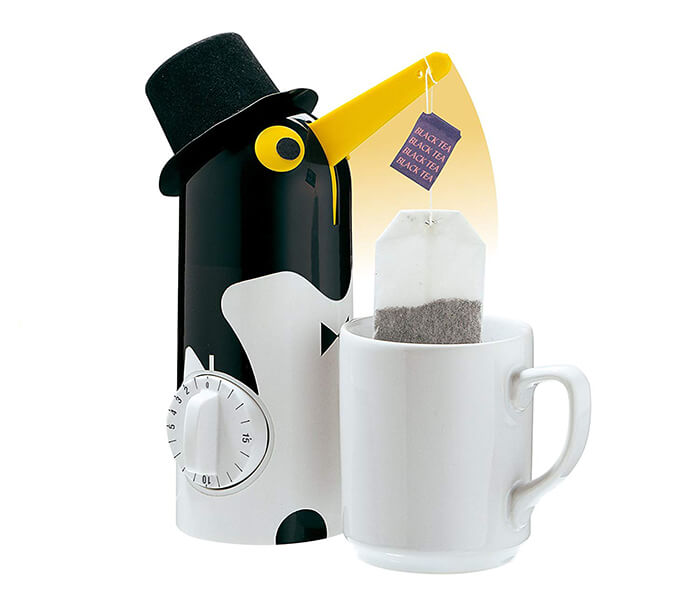 7. Penguin Cable Protector [buy here]
While you charge the phone,this adorable little animal will "bite" onto your smart phone to protect your cable
Cute and tiny animal shapes design can give you more choices. Convenient to take anywhere.
Also, it's a decompression toy for you when you have fun with the group of these animals.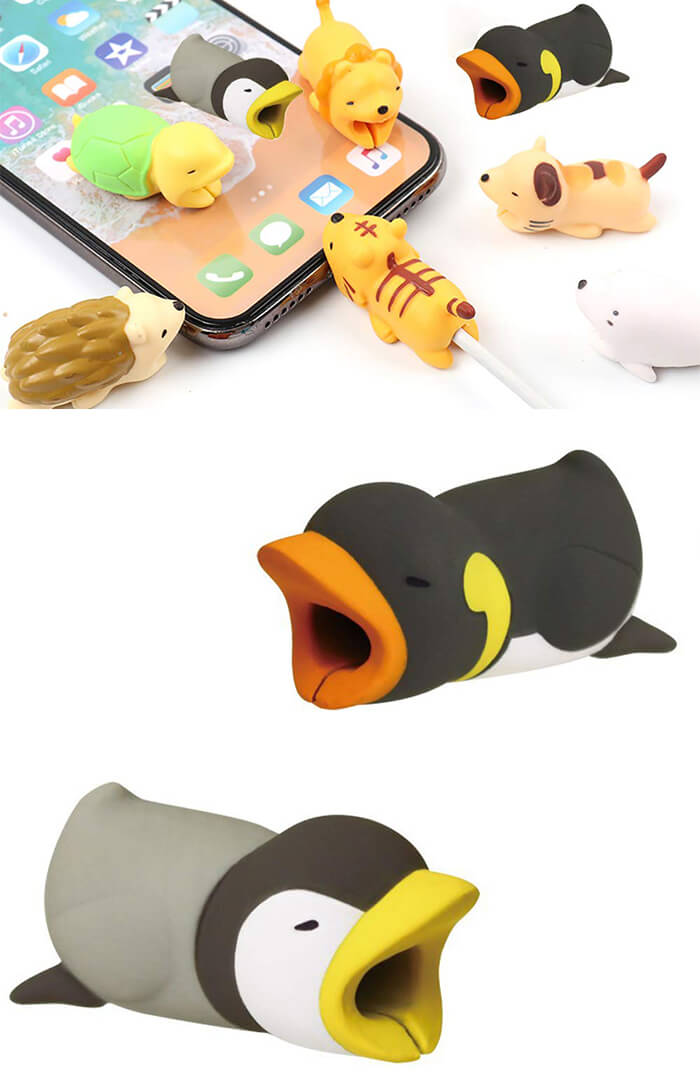 8. Surprise mug ceramic light blue coffee cup with baby penguin [buy here]
This lovely ceramic cup has a little surprise tucked in. When drinking, find a friend who says you hello. An animal figurine is there to make us smile to the last sip. The cup height is 3 ¼ inches (8 cm) and the opening is 3 ¼ inches (8 cm).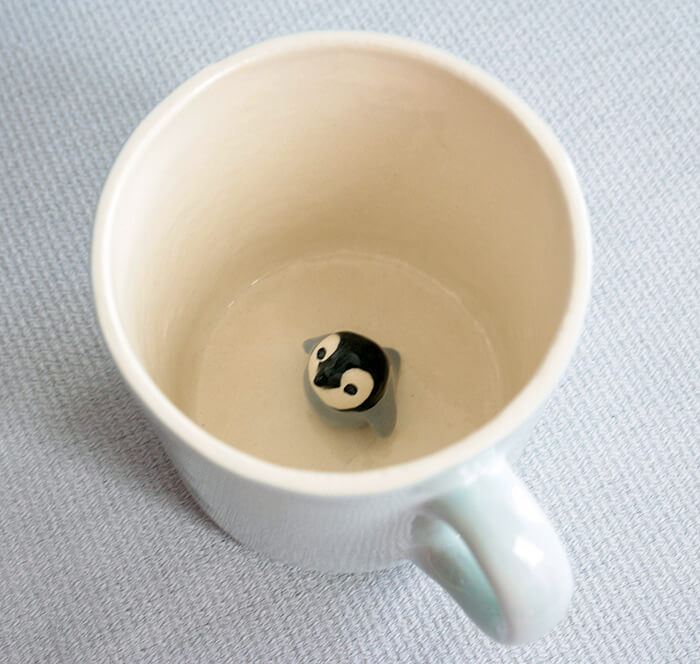 9. Loveable South Pole Pride Penguins Salt & Pepper Shaker Set [buy here]
Bring the South Pole to your dinner table with this charming set of penguins salt and pepper shakers. They're for any kitchen or dining room.. Measures 3 3/4 x 2 x 1 1/2 inches. Made of ceramic, magnetic. Hand washing recommended.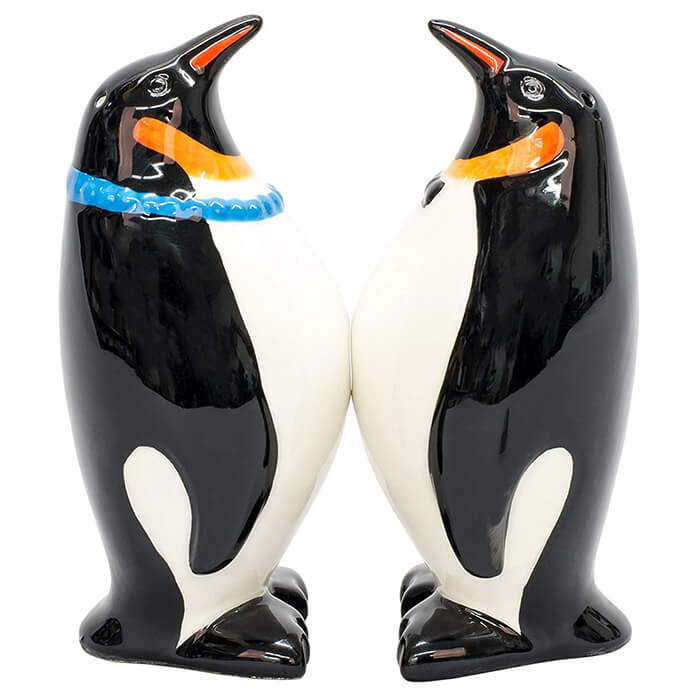 10. Penguin & Polar Bear Tea Infuser [buy here]
This is a practical infuser with cute designs of a penguin and a polar bear. Each package consists of a silicon cover, a stainless tea infuser and a trivet. It's manufactured with eco-friendly silicon and stainless steel for kitchen use. No more worries about endocrine disruptor. It's easy to put the leaf into the infuser because the entrance is wide. You won't drop the leaf around the cups. It's small and lightweight. Carry anywhere you go and have a decent tea time for your peaceful day.