Working from home doesn't mean your living space has to be taken over by office clutter. Say hello to Demarc's HQ – a sleek, compact home office that effortlessly blends into your residential interiors. With its innovative design and thoughtful features, HQ brings the best of office functionality right to your doorstep.
Space-Saving Brilliance
Measuring a mere 45″ wide and 32″ deep, the HQ is a master of disguise. When you're done with work, simply close it up, and it magically disappears, leaving your home looking tidy and spacious. No more compromising on style or sacrificing precious room space for your office needs!
Ergonomic and Smart Design
Drawing from decades of ergonomic and behavioral research, the HQ is optimized to create a comfortable and productive workspace right at home. Say goodbye to the days of makeshift workstations cluttering your living room. With HQ, you can have a dedicated office space without compromising your home's aesthetics.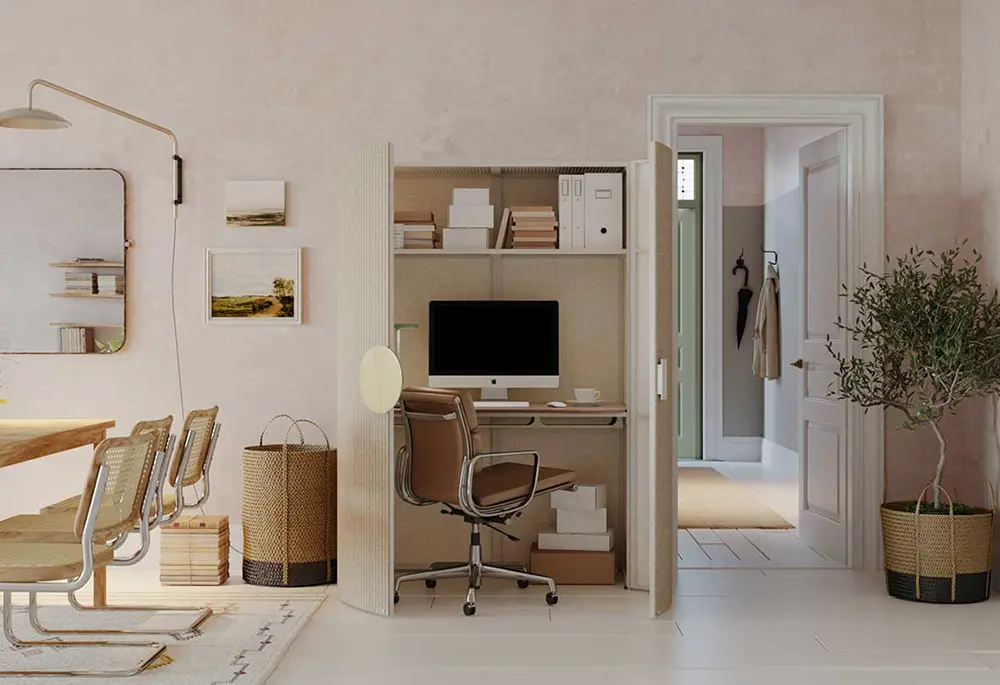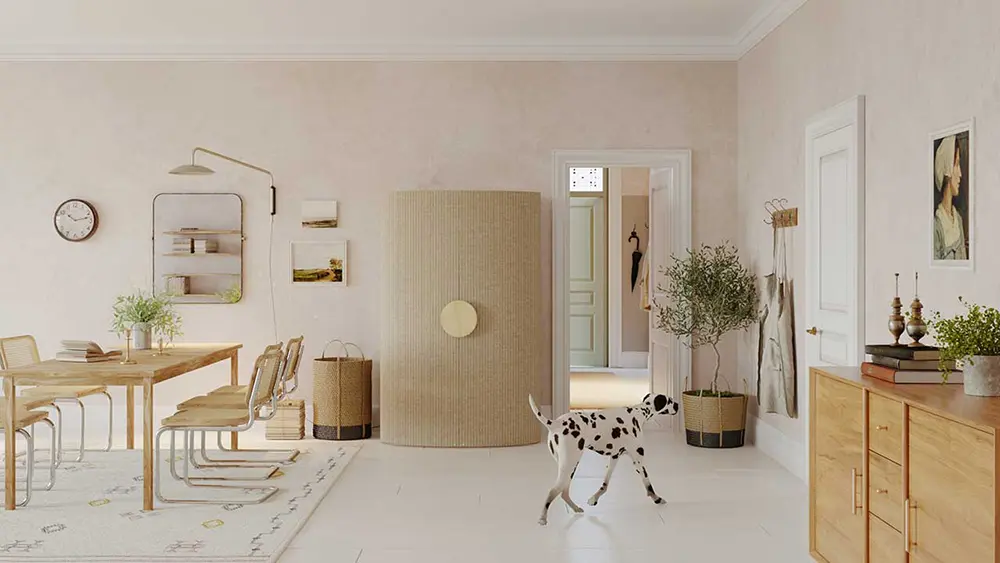 A Tranquil Work Environment
The HQ goes beyond its compact design; it ensures you have a serene and focused atmosphere to get things done. The rounded doors envelop your desk chair, while the sound-dampening recycled PET felt reduces noise from those never-ending Zoom calls. Even in a bustling city, you can find peace and quiet within your HQ oasis.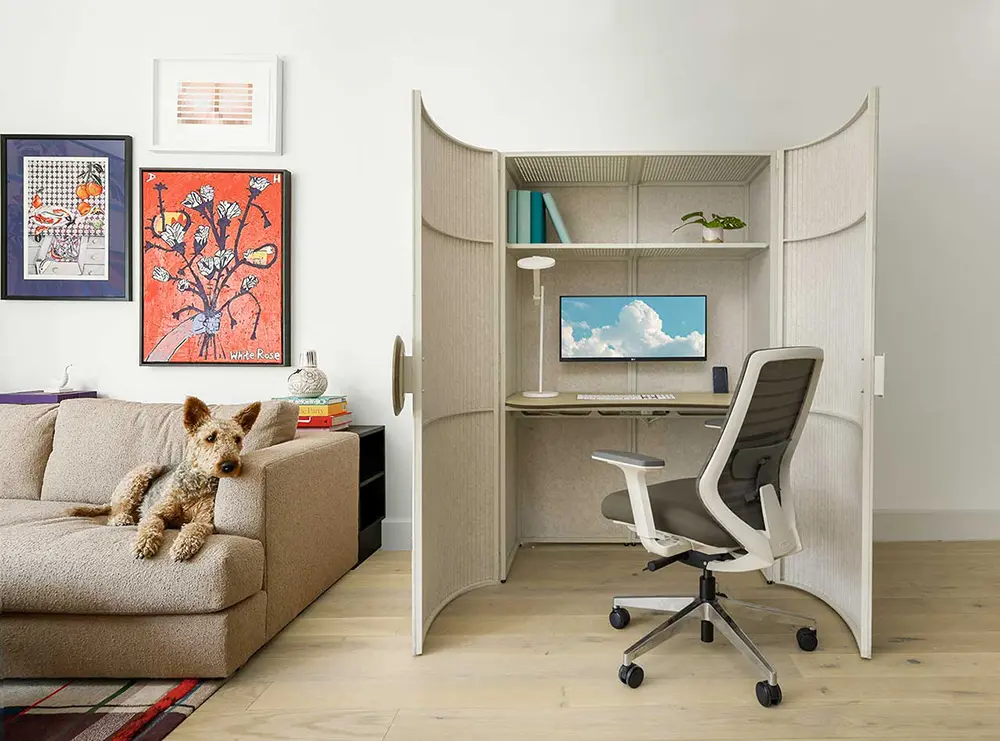 Durability and Attention to Detail
Crafted with meticulous care, the HQ features a sturdy powder-coated steel frame and top-quality materials. The cable cut-outs keep your workspace organized and tidy, while adjustable feet ensure stability on any type of flooring.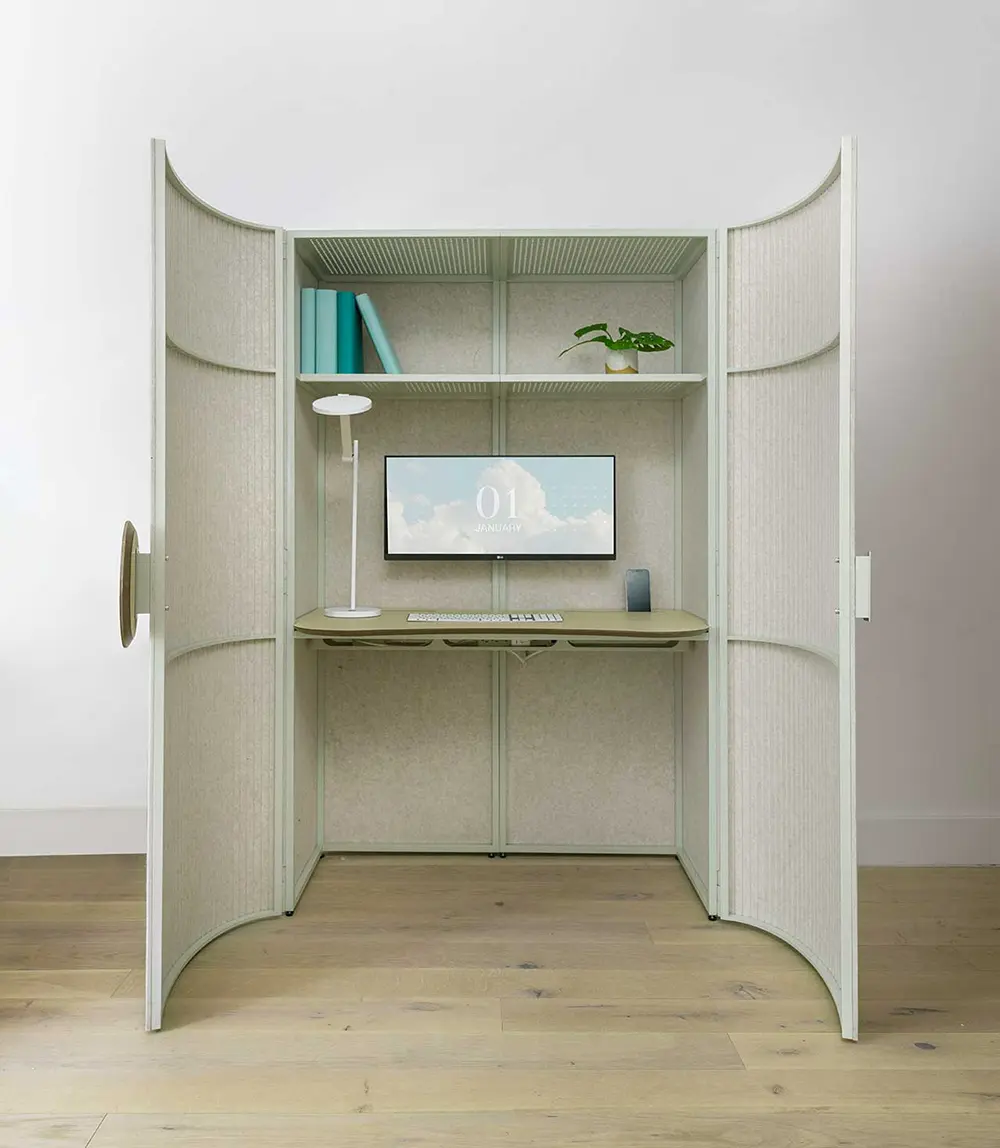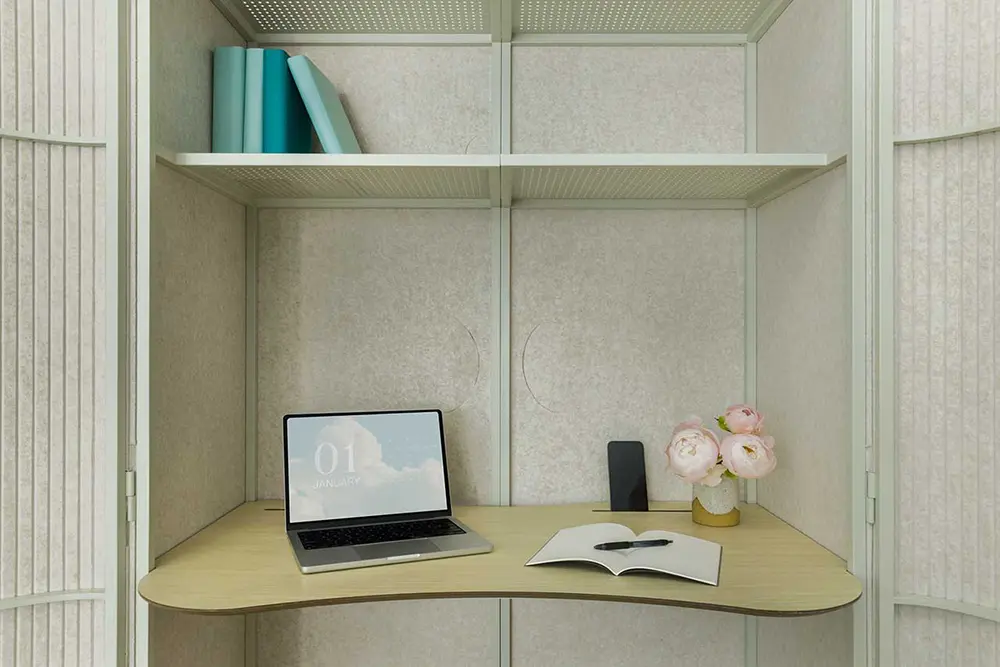 Effortless Connectivity
Demarc has your tech needs covered with two docking stations built into the HQ. Connect your devices with ease – charge your laptop, hook up to an external monitor, or sync your phone, all without the hassle of cords cluttering your desk.
Choices to Match Your Aesthetic
The HQ is available in two elegant color options – Oatmeal and Charcoal. Plus, you can choose between Washed Oak or Smoked Walnut handles to perfectly complement your home's decor.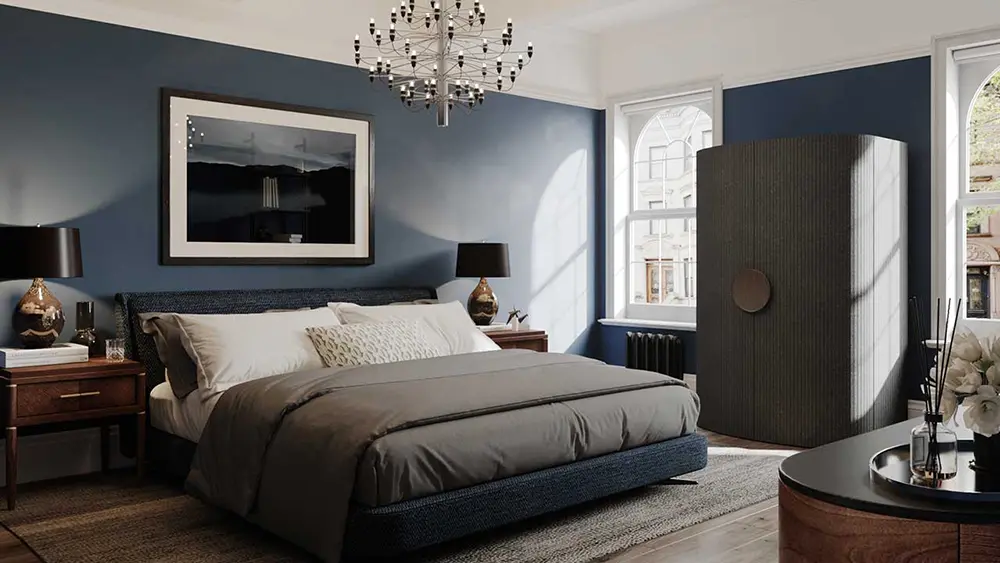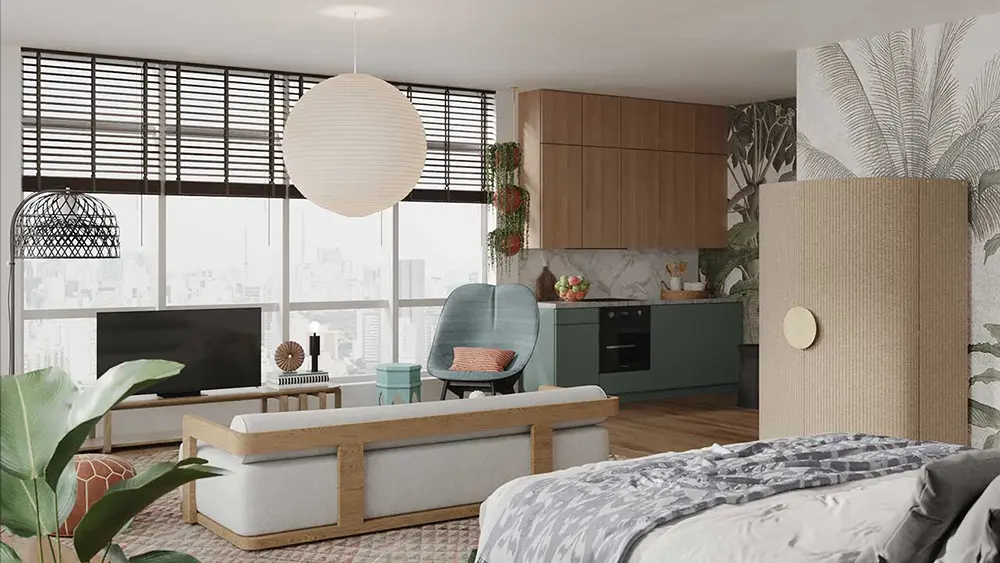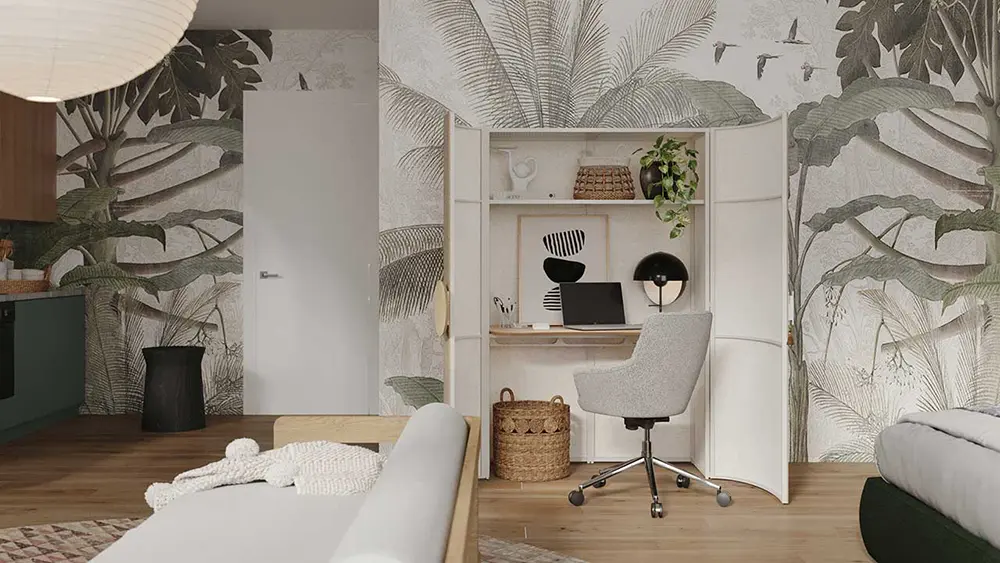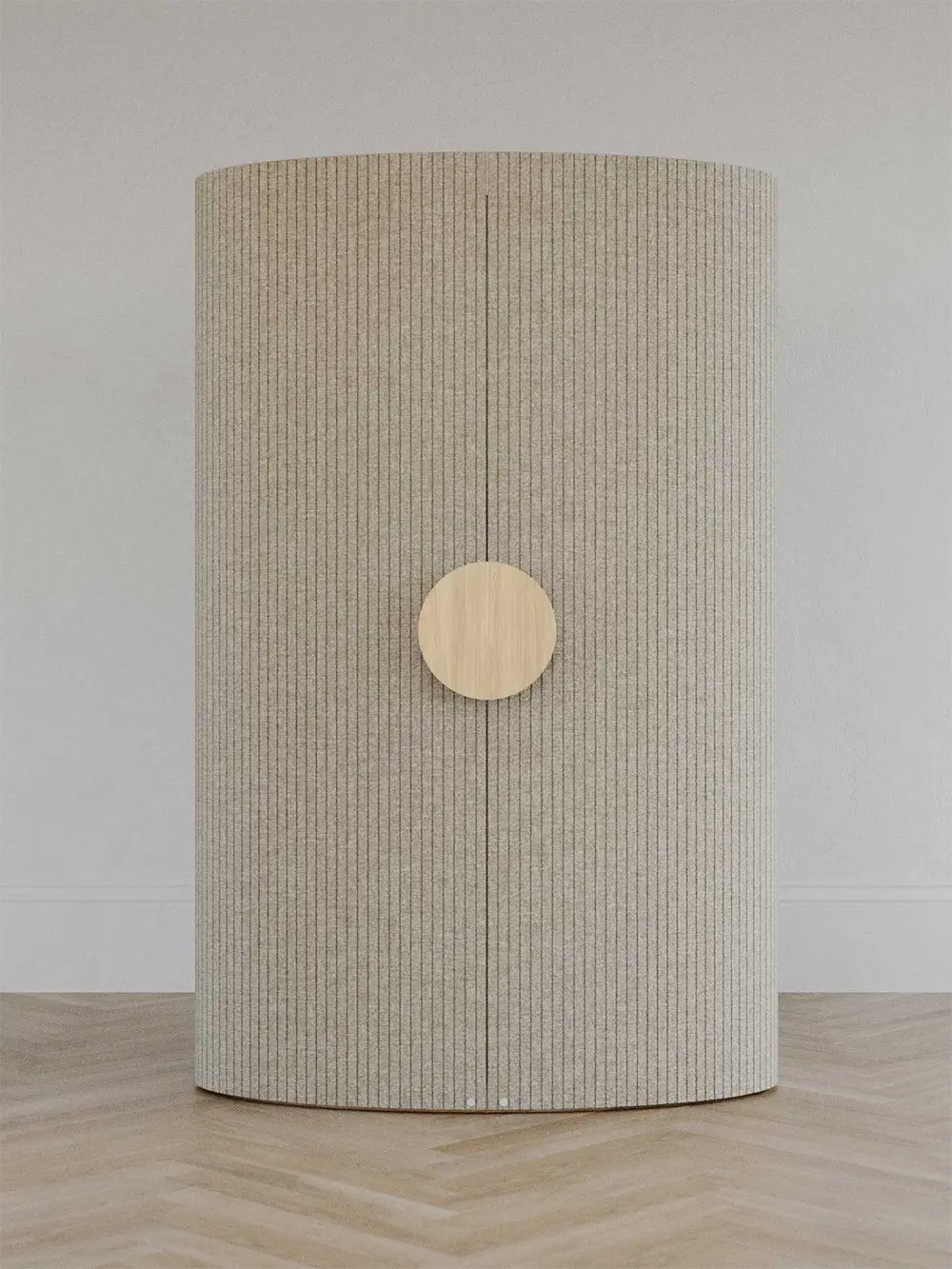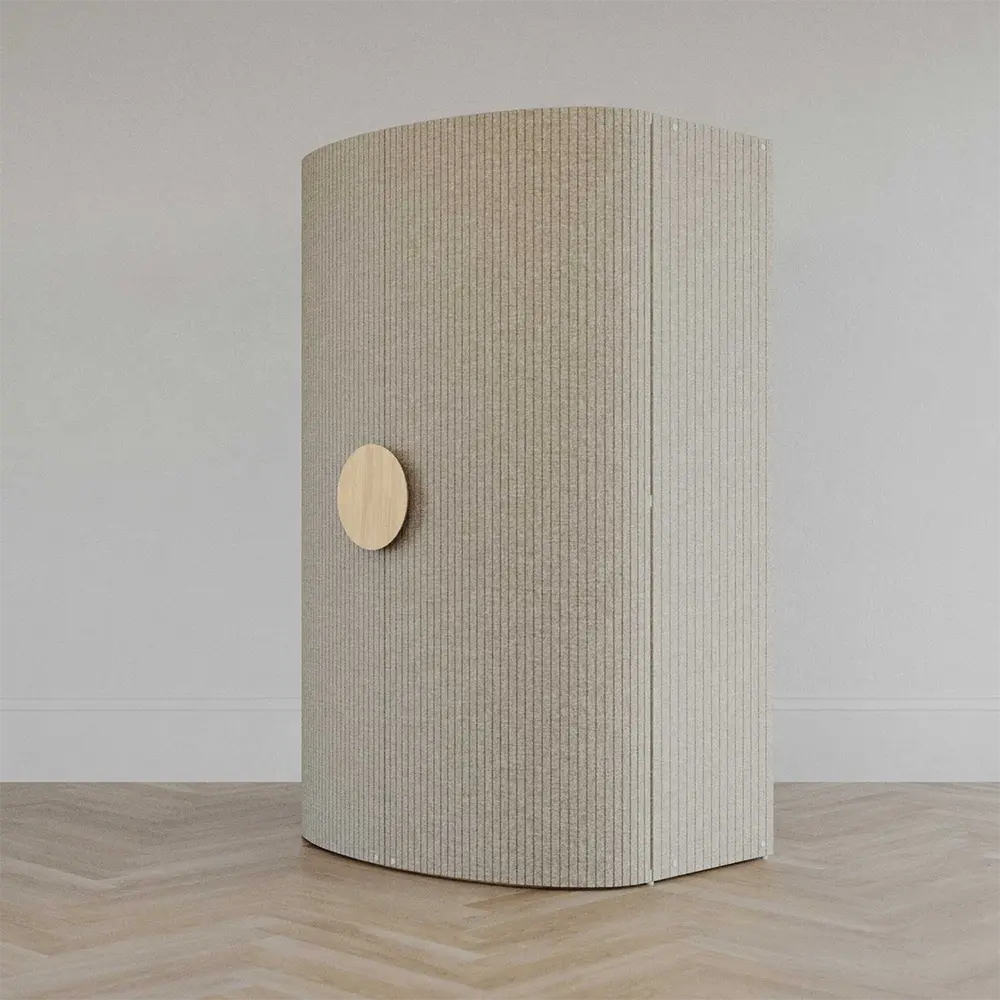 The Big Question: Is It Worth the Price?
The HQ is a compact, stylish home office that offers convenience, functionality, and seamless integration into your living space. Priced at $2,375, it's not the cheapest option on the market. However, when you consider the thoughtful design, top-notch materials, and the joy of having a clutter-free home, it might just be worth the investment.
So, dear reader, the decision lies with you. Do you think the HQ is worth its price tag? If you seek a beautiful and efficient home office solution, head to demarc.space and let HQ transform your WFH experience!