Living simple and uncomplicated is difficult in our busy lives, but it can be immensely satisfying, mainly when reflected in something as complex as modern design. Embracing simplicity doesn't mean sacrificing technical details or functionality- quite the opposite. You create elegance without effort by having fewer components in a design that perfectly serves its purpose. It's an aesthetic of 'less is more' that stands out amongst the many multi-layered designs we see daily. Here are six tips on how to tread this balance between form and function with ease:
1. Add a Fire Pit
A fire pit is the perfect way to bring a cozy and inviting atmosphere to an outdoor living area. You can choose from various fire pit ideas, from built-in versions to portable fire bowls or tabletop versions. They're great for adding warmth and light to a space, and they come in an array of colors, shapes, and sizes that will fit any budget.
A fire pit can be the perfect addition, whether you have ample outdoor space or just a small balcony area. Gather around with family and friends to enjoy the warmth in the cool months, or relax by yourself. Either way, you'll find that a fire pit will bring your outdoor space to life like nothing else.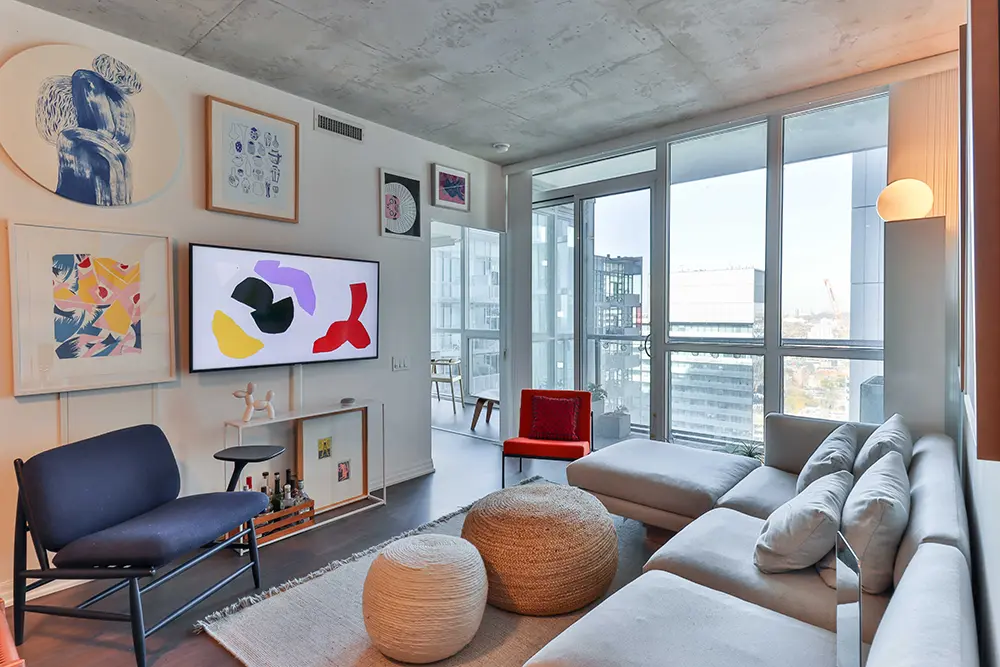 2. Choose a Simple Color Palette and Aesthetically Pleasing
Color is a fundamental aspect of design that helps to communicate mood, attract attention, and create a unified look and feel. Choosing the right color palette is essential to achieve a balanced and aesthetically pleasing design. When it comes to selecting the colors, simplicity is vital. A color palette with just a few colors can avoid a cluttered look and make a visual impact.
Neutrals like whites, grays, and blacks set a sophisticated tone and easily combine with other colors. Pastel hues can create a delicate and refined ambiance, while bold and vibrant shades can add energy and playfulness. Whatever your preference, a simple color palette will make your design more coherent and visually appealing.
3. Use Natural Materials Whenever Possible
There's nothing better than a warm and inviting space; one way to achieve that is by using natural materials. Whether it's wood, stone, or cotton, natural materials bring texture and warmth in a way that synthetic materials can't match. Imagine entering a room with a wooden floor, a stone fireplace, and a cozy cotton rug.
It immediately sets a tone of comfort and relaxation. Incorporating natural materials into your space doesn't have to be expensive either – plenty of affordable options are available, like bamboo shades or woven jute baskets. So next time you want to spruce up a room, consider adding some natural texture and warmth – your senses will thank you.
4. Incorporate Open Storage Areas
Open storage is a great way to organize your space without sacrificing aesthetics. Open shelving, floating cabinets, and countertops are all great options for displaying objects discreetly and visually pleasingly. Not only do they look good, but they also make it easy to access items you use often.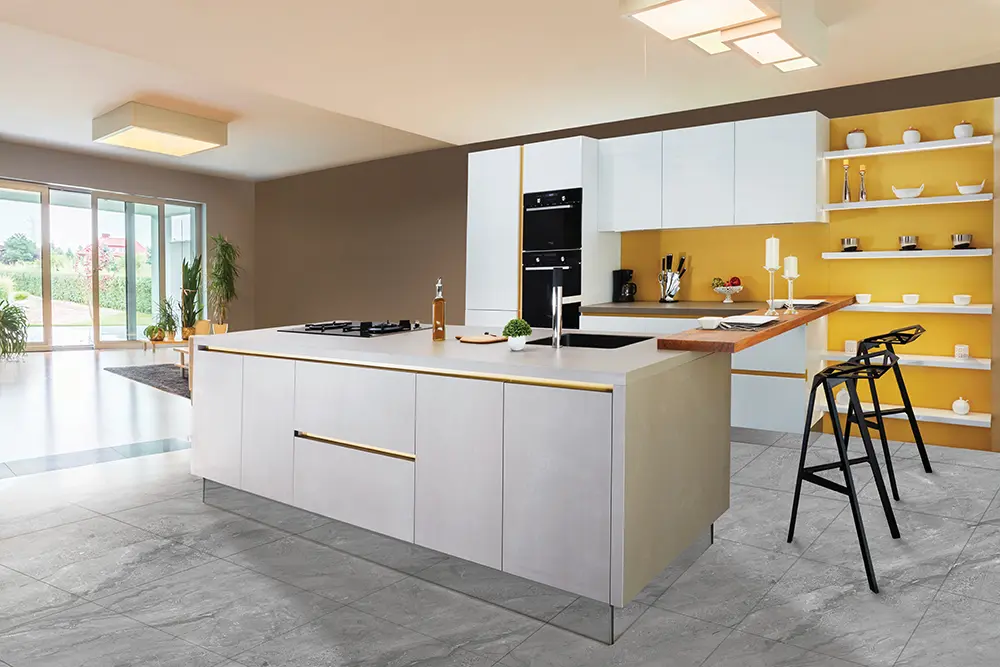 In addition to providing a place to house your belongings, open storage areas can also double as decoration. Try displaying beautiful books, plants, trays, or baskets with decorative items or anything else that adds a touch of personality and style. Not only will it help keep your space clutter-free, but it'll create an inviting atmosphere at the same time.
5. Maximize Natural Light
There's nothing quite like a room filled with natural light. It creates an atmosphere of openness and warmth that can't be replicated in any other way. Maximizing natural light is a great way to make your space feel much larger than it is while also reducing the need for electric lighting during the day.
Consider installing large windows or sliding doors; if you're feeling adventurous, consider adding a skylight. You can even use curtains and blinds to control the light in a room. Try pairing lighter-colored window treatments with dark walls for an elegant contrast – it will look great in any space.
6. Incorporate Minimalist Furniture
When it comes to modern design, less is more. Instead of filling a room with furniture and accessories, opt for simple and functional pieces. Remember that the focus is on elegant lines rather than extravagant details.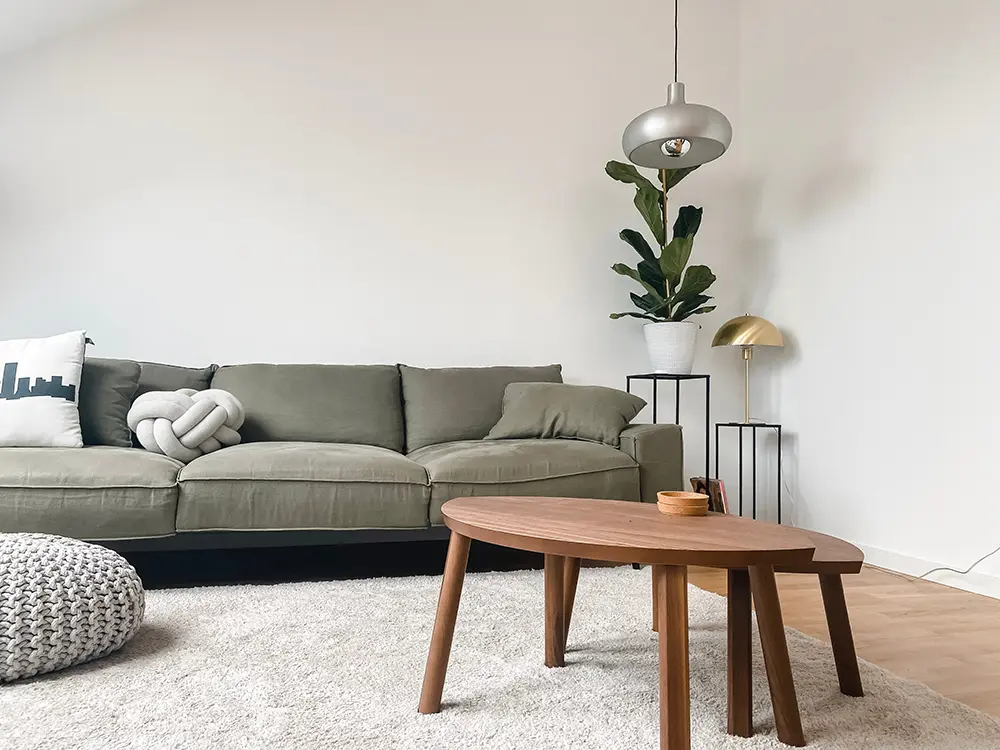 Choose pieces like benches that double as storage, sleek side tables, or minimalistic chairs – anything that won't take away from the overall effect of your space. Not only does minimalist furniture save space, but it also adds a touch of sophistication to any room.
Remember that simplicity is key, no matter what design elements you choose for your home. Keeping things simple and focusing on functionality allows you to create a beautiful and inviting space without sacrificing style. With these tips in mind, there's no limit to how much you can achieve with modern design. Remember, the goal is to make sure your space looks effortless and timeless – a place that will stand the test of time and stay beautiful for years.