Although more and more advertising budget goes to digital market, flyers are still one of the essential advertising/marketing tool, which is especially useful for the promotion of special events. Unlike their digital companions who can "move" to get more attention, how to make this conventional approach more effective and outstanding are big challenge for designers. To help you out, we've gathered together a selection of cool and unusual flyer designs for your inspiration. These flyers are well designed to make you want to take a close look, which is not only informative but also playful. Like these designs? Want to create something special for your business? Thanks to the site like Onlineprinters.co.uk, you don't need to go to a local printer company instead of getting your flyer done by ordering it online.
1. Ikea Flat Pack [source]
Created by Los Angeles based designer Leo Rosa Borges, this creative flyer is developed for Ikea in Kuwait to show how easy it is to decorate your home with Ikea flat pack designs. When recipient open the flyer, a 3D bedroom is unfolded.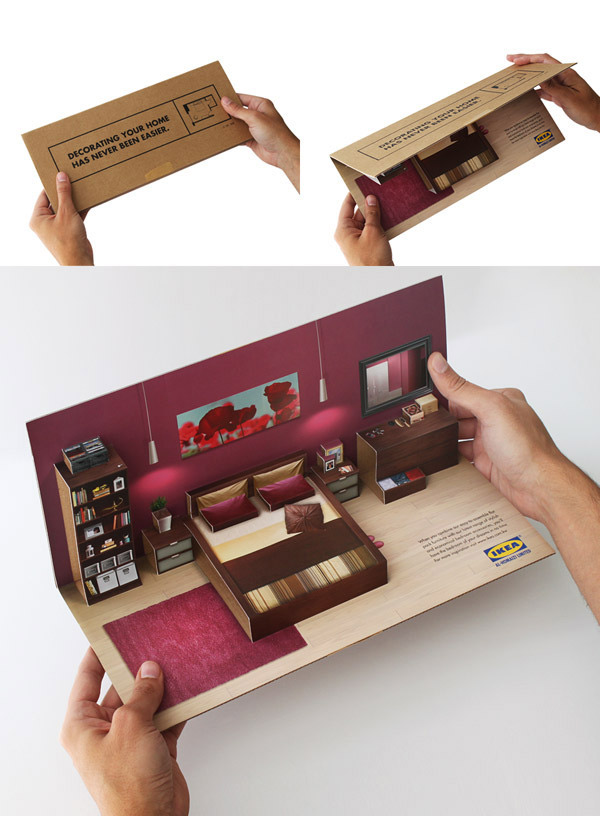 2. Drop Inn Hostel [source]
Created by Singapore based creative agency Bravo Company, this creative designed O-shaped flyer informs each recipient that the hostel has dropped its vital vowel and will therefore reward guests who return them with a discount on room rates.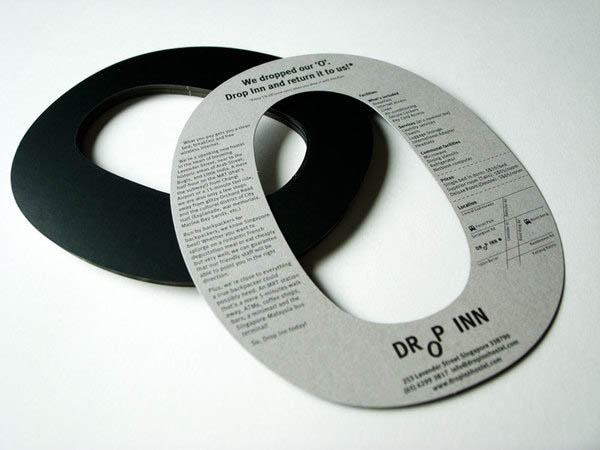 3. Cook&Book [source]
Designed by French graphic designer Julie Joann, this Christmas themed flyer was made for Brussels bookstore's holiday market.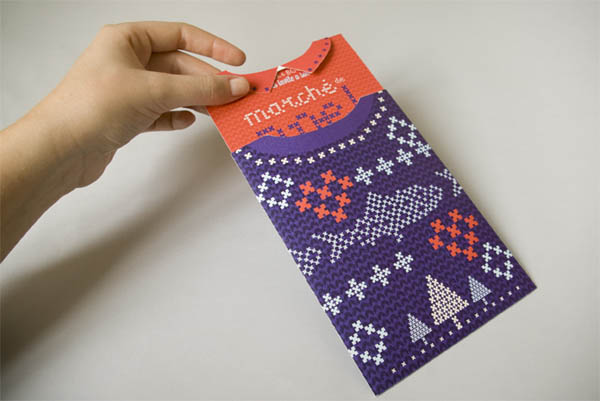 4. Why Not [source]
Marta Rocha, Portugal based designer made this transparent flyer for WHY NOT night club. It is used as an invitation for the opening party, silk screen printing over see-through pvc, with phosphorescent ink. One face is the information about the opening party and the other face is a simplified cocktail glass matching perfectly for its purpose – an invitation for the night club's opening party.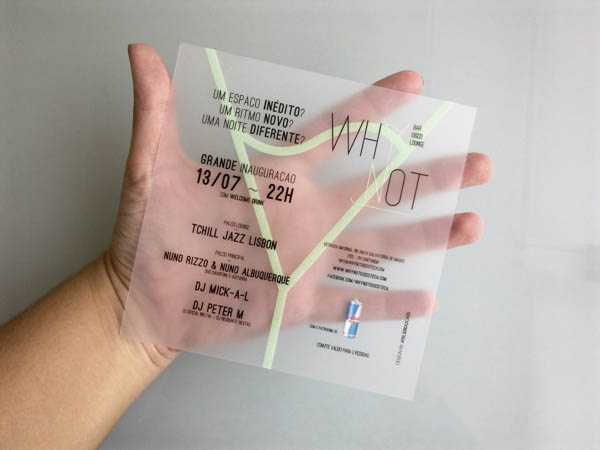 5. 20 Fold [source]
Designed by Darren Nguyen for California State University Graphic Design BFA Show, this flyer has one request, it has to go along with the folding theme of the show. To meat the request, designer smartly design the flyer so that no matter which orientation the recipient chooses, the sophisticated design places all the necessary information above the fold.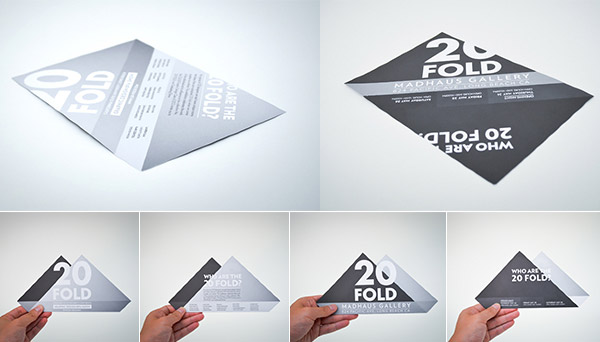 6. LES AMBASSADEURS, opening invitation [source]
This minimalist flyer was an invitation for the opening of the St Moritz Watch & Jewellery Boutique designed by Nicolas Zentner. When recipient unfold the invitation, they will see the details of the opening.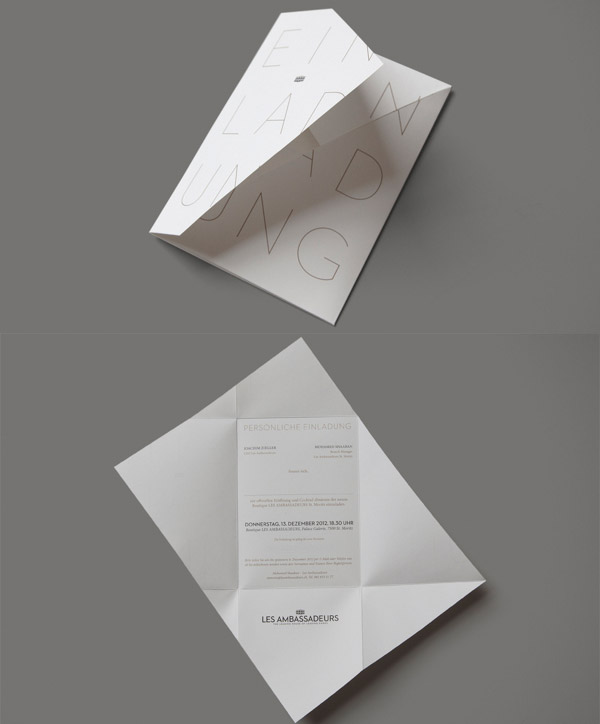 7. Elan Adrenalin [source]
Another great example of folding flyer. This triangle folding flyer scales down from a3 to pocket size and the beauty of it it holds its shape.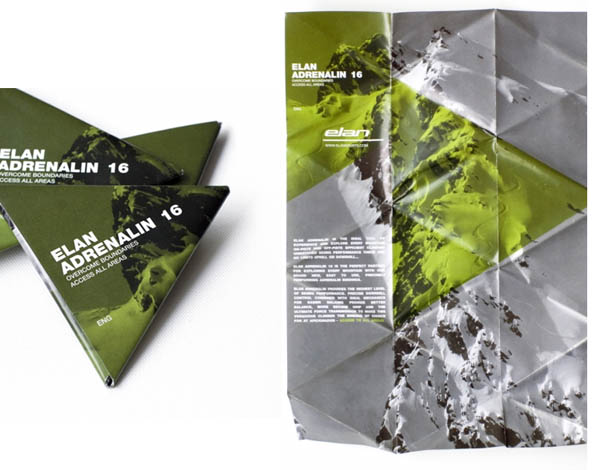 8. Busy Bee [source]
Designed by VANESSA SCHNURRE, this flyer is part of the awareness campaign "Busy Bees" which is the implementation of the thesis "Information graphics as an instrument for sustainable communication" and is engaged with the prevailing mass death of honey bees.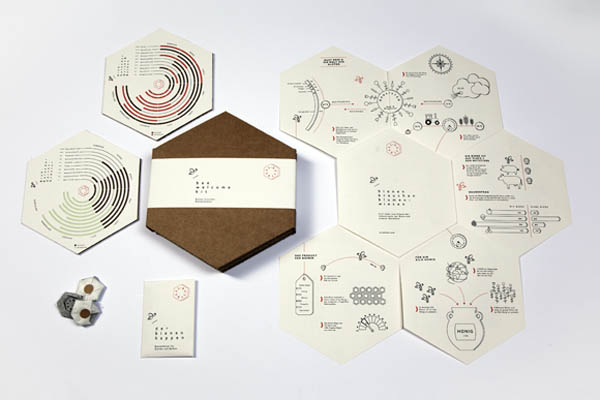 9. McDonald's Quality [source]
This creative flyer says everything about the quality of McDonald's ingredients, layer by layer.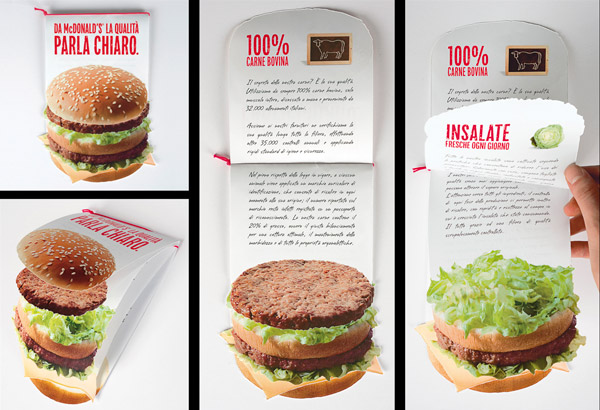 10. Cut Event [source]
Created by The Makerie Studio, this event flyer is designed for Female Cut Roma's annual night. The event involved established and emerging photographers, film-makers, artists and musicians; to showcase their variety of skills, as well as the key date of the event, a clear typographic mechanism coupled with illustrative three-dimensional pieces were used.