When it comes to the armchair and its role in living room decorating, there are almost as many styles as there are occupants and verge on the impossible. In this post, we will present you with 10 Modern and Contemporary Armchairs, which will not only the beauty and pleasant appeal of your home and this armchair also can bring the cheerful and relaxing atmosphere to your living room or family room. Hope you enjoy and let us know which one is your favorite.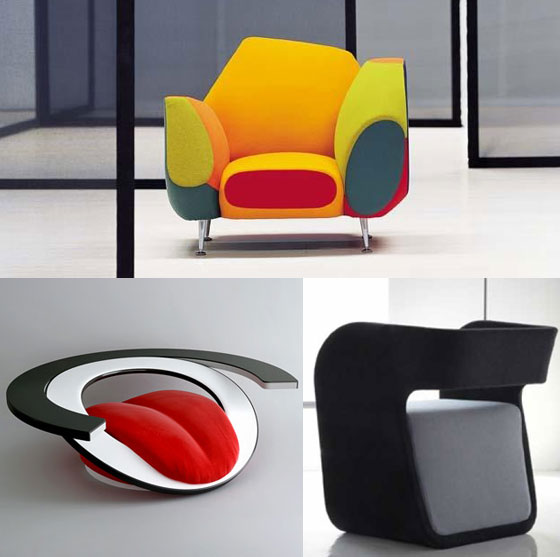 1. The Defying Armchair: Paszcza by WAMHOUSE [source]
Paszcza armchair has been created for those who can afford extravagance – its appearance is exclusive, yet with a sense of humor. The armchair frame is modern, but the seat, as you can see, retained a natural, organic shape of a tongue. Due to its dimensions and style, this piece of furniture is most suitable for large, spacious interiors.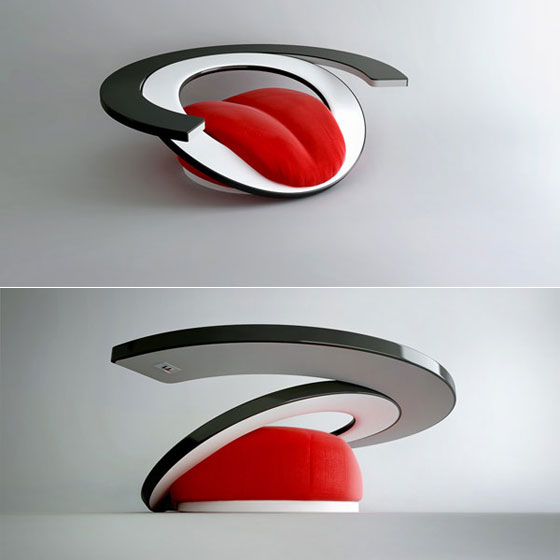 2. Pasha [source]
Pasha features expanded polyurethane in different heights, frame in post-formed wood and stylish fabric that invites your posterior for a comfortable experience.

3. Hedra Armchair [source]
The Hedra Armchair by Beverly Hills-based studio nolen niu comes with a modern approach to the classic leather cigar chair. The term "Hedra" dates back to ancient Greece and means "face of a geometrical solid". This contemporary chair has a stunning silhouette which looks different from each of its six "faces".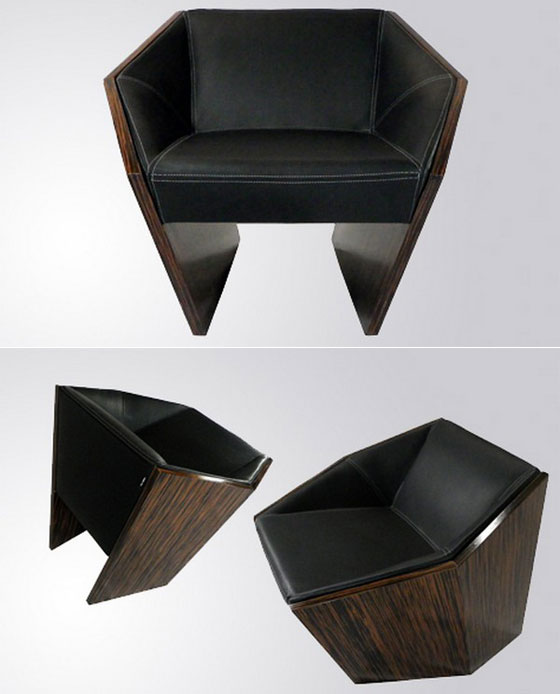 4. Gomma armchair [source]
Armchair with metal structure and upholstery in cold molded polyurethane foam with self bearing ABS base. Cover in fabric.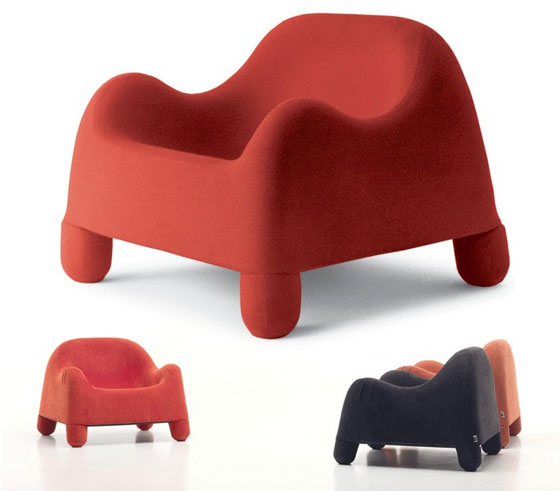 5. Lilylace armchair [source]
Armchair with rigid polyurethane external structure with metal insert covered in lace fabric.
Internal seat with metal structure and expanded polyurethane foam upholstery. Fabric covering.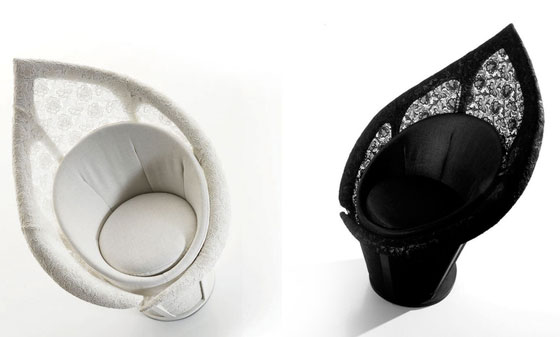 6. Huggy armchair [source]
A mattress wrapped like the wafer of an ice-cream cone inserted inside a small cylindrical wooden base. This is the inviting and practical Huggy armchair. The hold of the base ring grips the lower part of the mattress, holding it together and creating a wrap-around seat with soft arms. By unscrewing the base, the mattress is automatically unrolled and when required becomes a comfortable emergency bed for guests; when the base is turned upside-down it becomes a useful night table…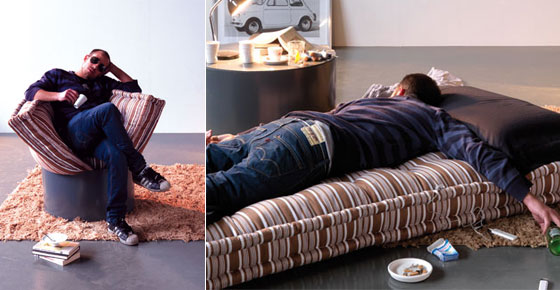 7. Alma Armchair – Cube-Inspired Alma Armchair [source]
This supportive contemporary armchair encompasses two volumes that can combine different colors and materials for both indoor and outdoor use. Covered in polyethylene fabric – fantastic stain, sunlight and abrasion resistant fiber – the Alma Armchair comes in a variety of colors and in two versions.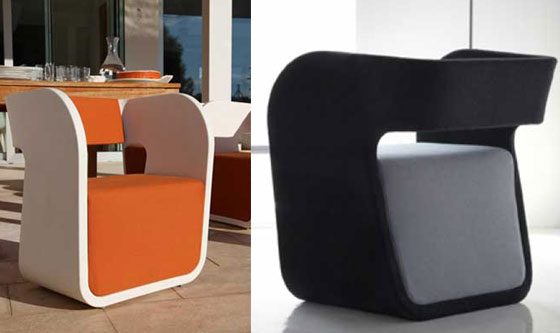 8. Smile armchair [source]
Armchair with metal structure and upholstery of injected polyurethane foam. Fabric covering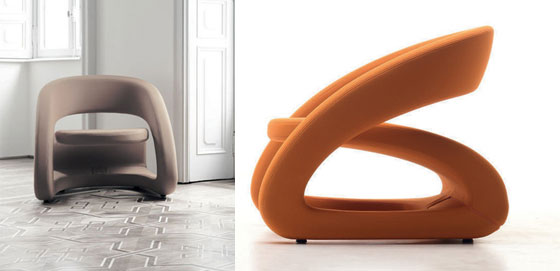 9. Comfortable Mazy Armchair [source]
Inspired by modern architectural forms, Netherlands interior architect INTOO Ronald Jeanson has completed a comfortable Mazy Armchair design for the Italian manufacturer Zilio A&C. The manufacturer stated that the chair as a combination of recognizable appearance and a contemporary look. A network of branches creates a random hybrid maze.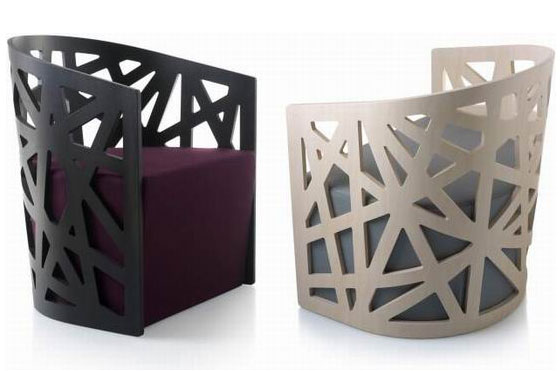 10. Armchair by Moroso [source]
This armchair can be a wonderful choice because this armchair is designed uniquely and it has bright and cheerful color. Beside it can be used to furnishing your living room or family room, this armchair also can be used as side chair in your bedroom or hallways so you can relaxing yourself by lying or sit on this chair.