Who doesn't like bean bag? Especially kids! They usually go hand in had. Bean bag for kids are not only just extra seating area, especially the animal shaped bean bags like we featured below. They are comfy seat, playing buddy and sometimes even storage.
There are many things need to aware when purchase a bean bag but the most important thing is to make sure they are safe. They should be made with non-toxic materials and present no choking hazards. Besides that, comfortable and easy to maintain is also important.
Of course, bean bag doesn't only belongs to kids. You can have one for yourself as well. It is one of the simplest and easiest ways to update your home without breaking the bank.
This post may contain affiliate links. If you make a purchase, Design Swan may earn an affiliate commission. Please read our disclosure for more info.
Elephant Bean Bag [buy here]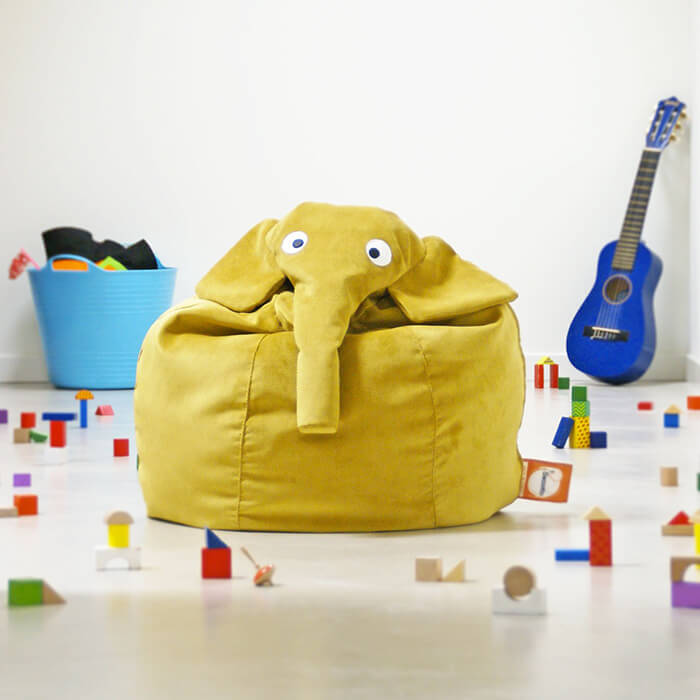 Lion Bean Bag [buy here]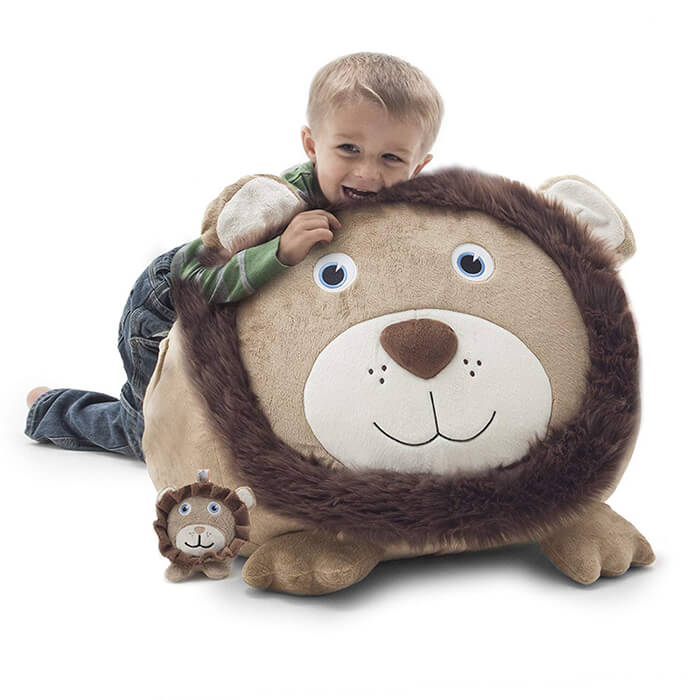 Monkey Bean Bag [buy here]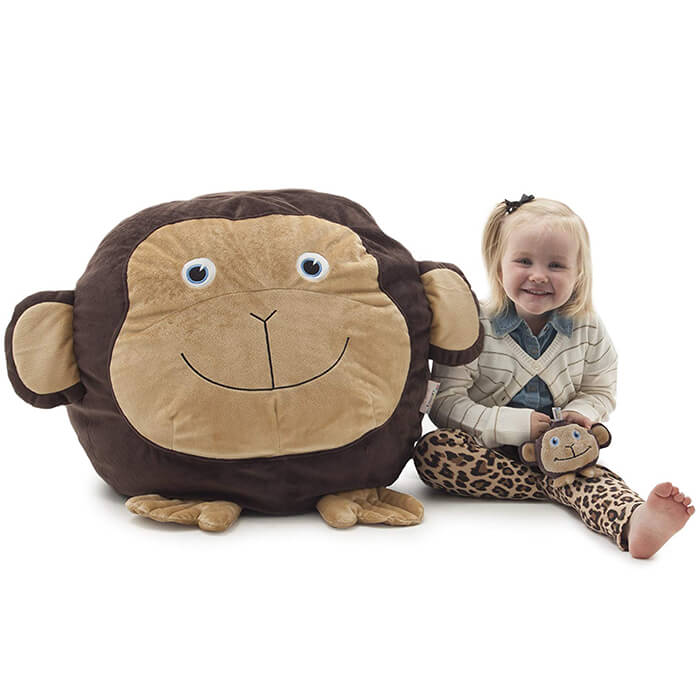 Stegosaurus Bean Bag [buy here]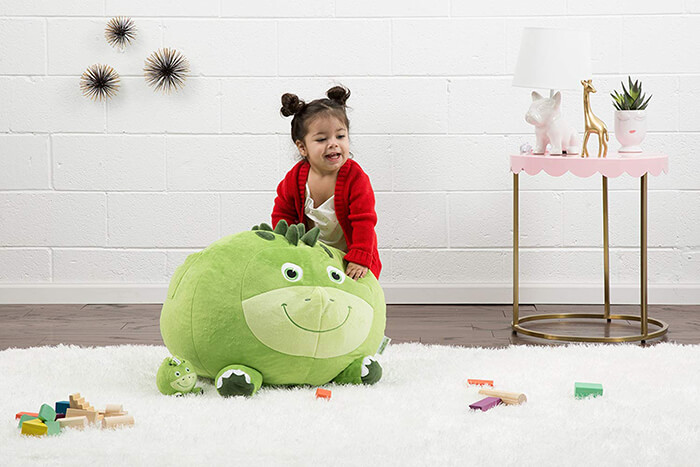 Triceratops Bean Bag [buy here]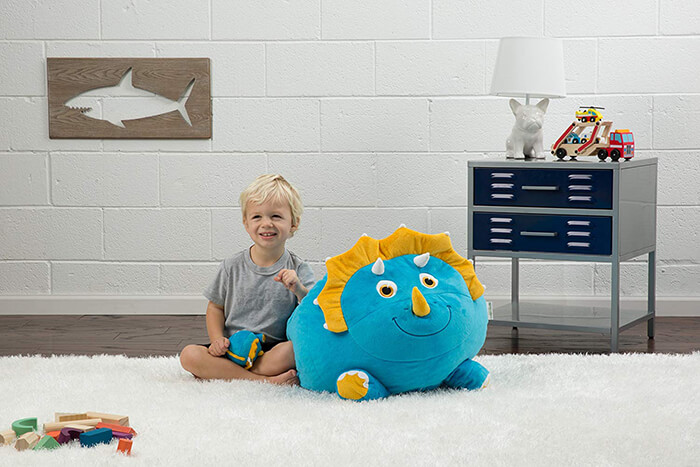 Grey Bunny Bean Bag [buy here]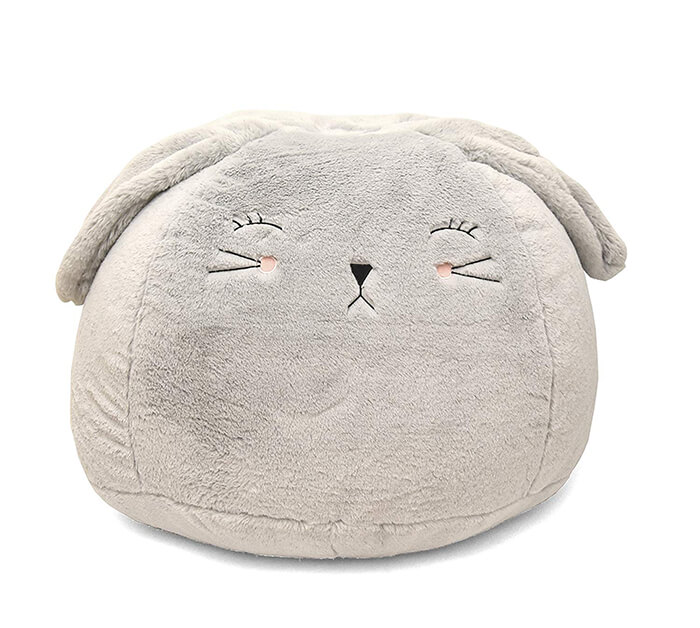 Fox Bean Bag [buy here]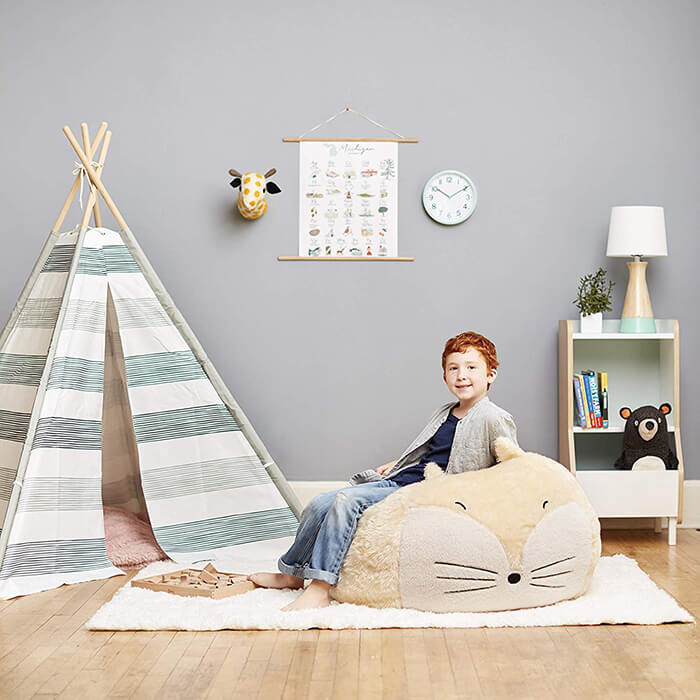 Unicorn Bean Bag [buy here]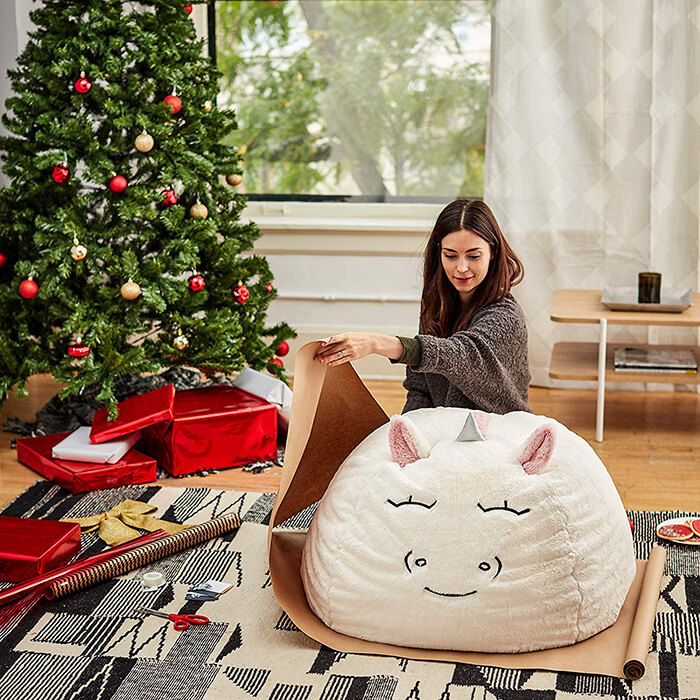 Raccoon Bean Bag [buy here]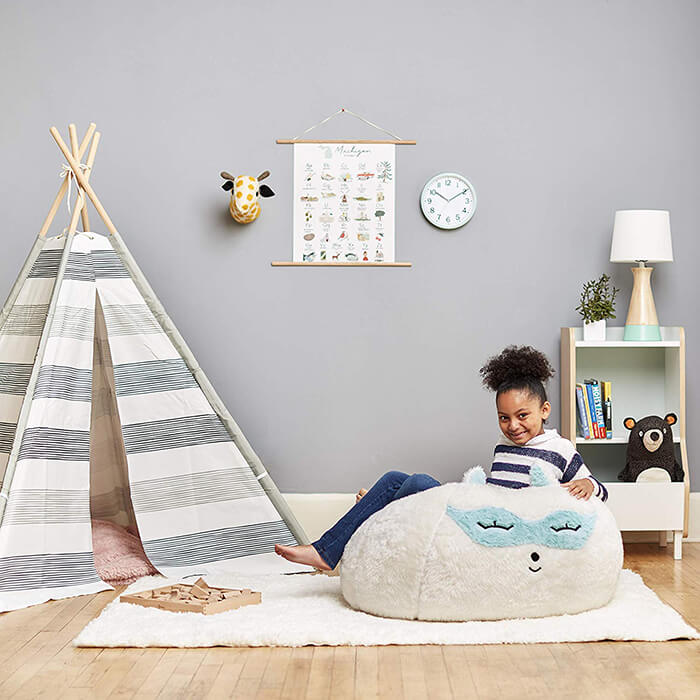 Giraffe Bean Bag [buy here]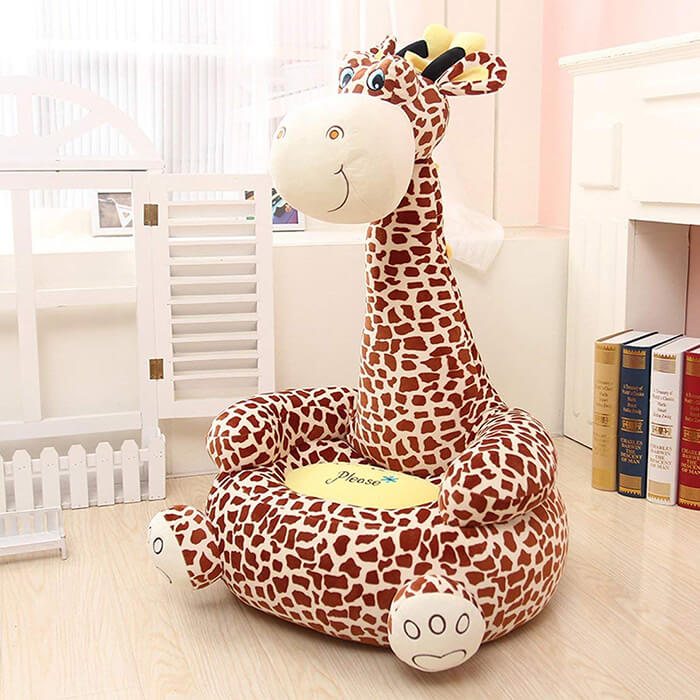 Turtle Bean Bag [buy here]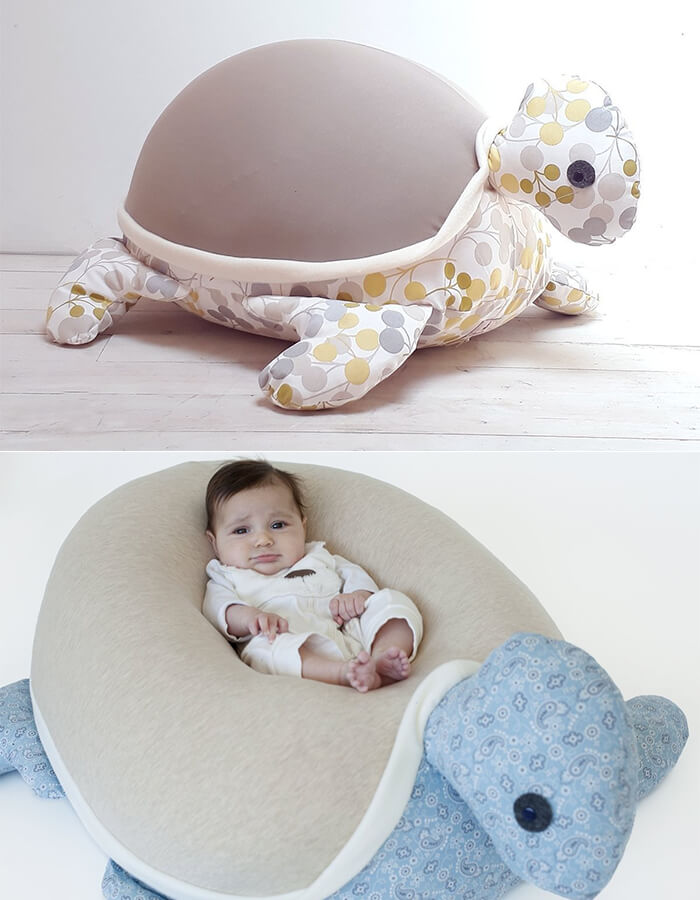 Kangaroo Bean Bag [buy here]