It's that time of year again. If you're looking for some gift ideas for your Tech Savvy friends, relatives, lovers or yourself, we've come up with a list of gifts that we think are the most beautiful, interesting, and innovative products in the market and members of our team would love to receive this holiday season.
From high-tech magic cube laser projection keyboard to super-fashion Ziiiro unisex Mercury Ocean Watch – there's a gift for every budget on this list. Give a little to yourself, give a lot to others.
Hope you find this list helpful and Happy Holidays!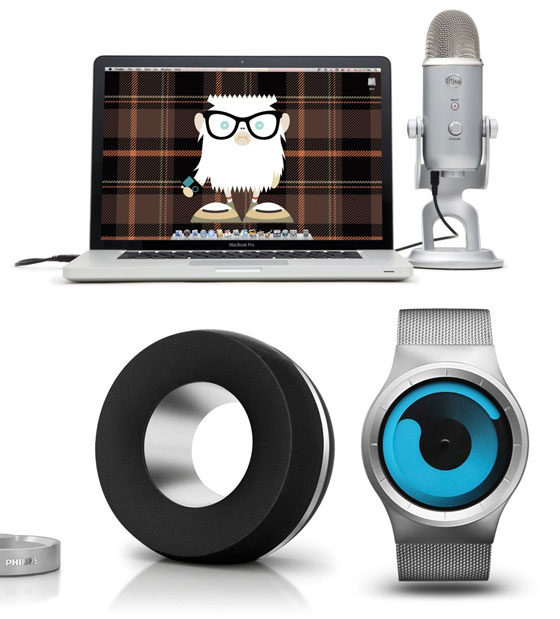 We are a participant in the Amazon Services LLC Associates Program, an affiliate advertising program designed to provide a means for us to earn fees by linking to Amazon.com and affiliated sites.

1. Celluon Magic Cube Laser Projection Keyboard and Touchpad [buy on amazon]
Projects a virtual laser keyboard onto any table and detects keystrokes
Acts as a standard keyboard via Bluetooth (wireless) or USB (wired)–no drivers needed
Great companion wireless keyboard for tablets and touch phones. Small. Light. Charges via USB
Compatible with Win XP SP2+, Mac 10.4+, iOS 4.3.5+ (iPhone/iPod/iPad), etc
Mouse mode projects a standard 2-finger multi-touch pad (Windows 7 only. Not iOS capable)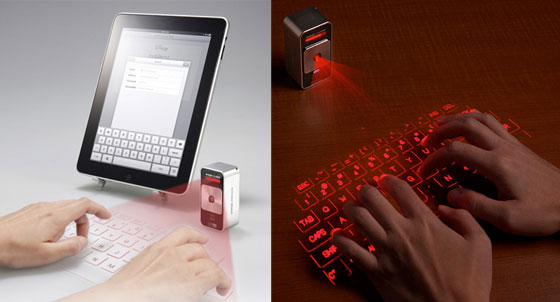 2. iTwin Gray Plug'n'Play Remote File Access USB Device [buy on amazon]
Plug'n'Play remote file access USB device – Transfer files between two online computers, anywhere in the world
Drag'n'Drop as many of your files/folders- Even all the contents of your entire hard drive
Upload/download/edit your files/folders remotely with end-to-end military grade AES-256 bit secure connection
Access your media content (photos, videos) using thumbnails
Supports Win XP, Vista and 7 or Mac OSX 10.6 and above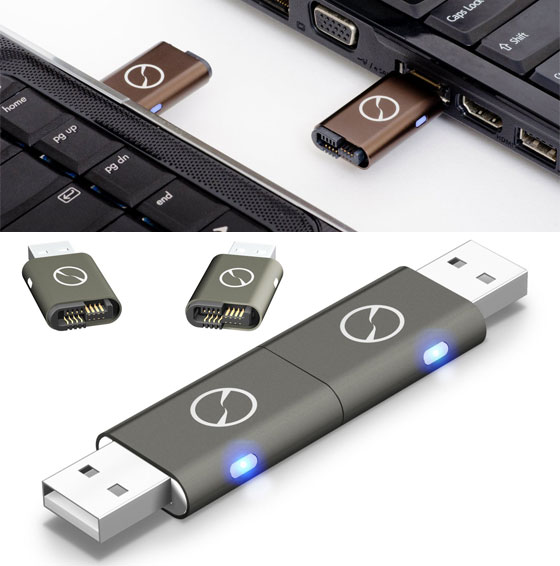 3. Mobee Technology Wireless Charger for Magic Mouse [buy on amazon]
Wireless charging technology for your Apple Magic Mouse
Ultra slim and portable charger for mobile users or those trying to keep desktop clutter to a minimum
Wireless charger eliminates the need to constantly replace batteries in you Magic Mouse by converting it to a rechargeable mouse
Base station is USB powered, no external power supply required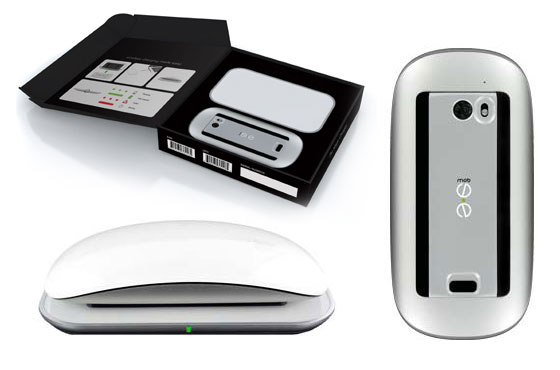 4. Harman Kardon Soundsticks III [buy on amazon]
Compatible with all devices with a stereo minijack output
Outstanding bass performance
Touch volume and mute controls
Subwoofer volume control
Angle-adjustable satellites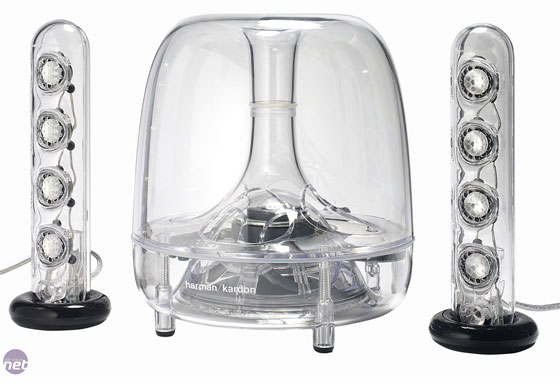 5. Ziiiro unisex Mercury Ocean Watch [buy on amazon]
Resting on a 24mm stainless steel mesh band, the ZIIIRO Mercury displays time in a simple and unique way. The tip of the inner swirl represents the current hour, while the outer swirl displays the minutes, with a continuous gradient movement showing the passing through time. ZIIIRO Mercury comes in 4 colors of black-magenta, black-ocean, silver-magenta and silver-ocean.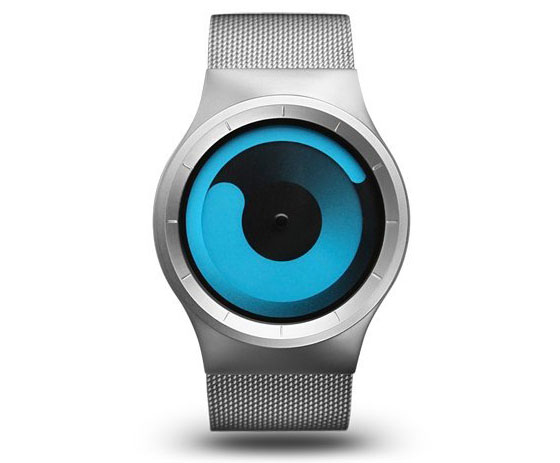 6. Libratone Live Standard AirPlay Speaker [buy on amazon]
In the Box – Libratone Live Speaker, Mains cable & Quick Start GuideFeatures
Patented FulRoom Acoustic Principles – Libratone Live works like an acoustic instrument filling the entire room with sound. The tweeters and midrange drivers disperse sound in different directions, reflecting it off the walls, providing 360 sound.
Hi-Fi Audio Quality – High-end components such as ribbon-based tweeters along with digital signal processing and digital amplification gives you premium sound. Apple Lossless technology ensures a perfect transfer.
AirPlay – AirPlay connection gives you the freedom to move about as you please with your entire music library in the palm of your hand – stream audio wirelessly and effortlessly from iOS devices and Mac/PC.
Ease of Use – Once AirPlay is set up, all you need to do is make sure your Libratone Live is turned on. It starts playing, when you press play.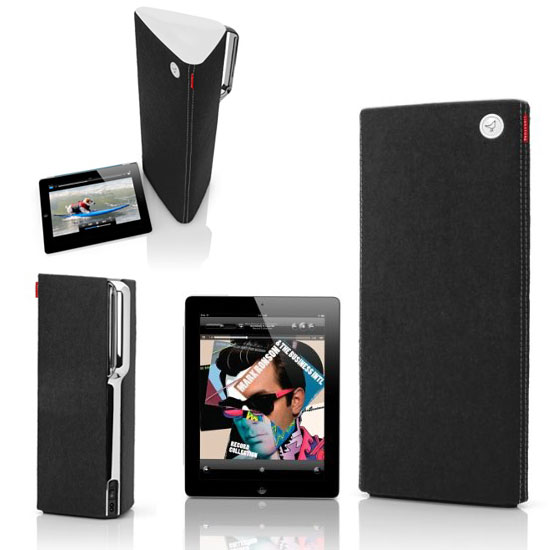 7. PowerMate USB Multimedia Controller [buy on amazon]
Assignable USB controller knob for managing volume, scrubbing audio files, or scrolling video frames
Easy-to-program settings can control virtually any function on your computer
Compatible with any application that uses key commands
Striking machined-aluminum housing with pulsing blue base
Includes installation CD-ROM and 40-inch extension cable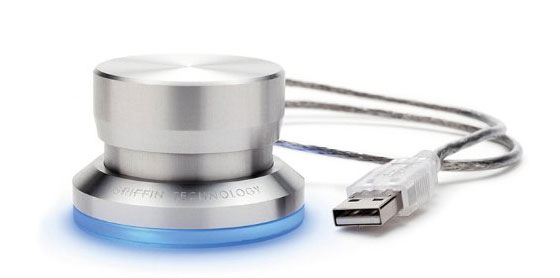 8. The Breville One-Touch Tea Maker [buy on amazon]
Fully programmable for all types of tea, water temperatures, and steep times. The moving tea basket allows water to circulate freely around the individual tea leaves for maximum infusion. Set the timer and wake up to the aroma of your favorite brew. The German-made Schott glass kettle is durable and stain resistant. Works in 1500 Watts, 120V, 60Hz.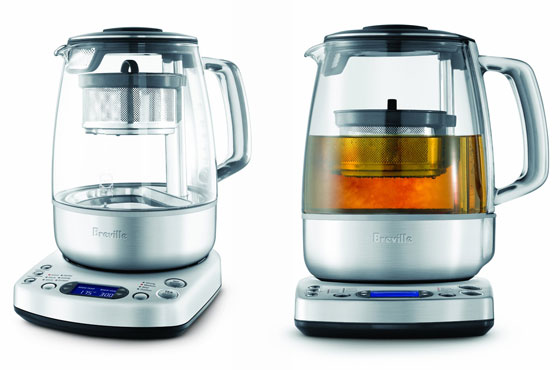 9. Jabra STONE2 Bluetooth Headset [buy on amazon]
nnovative Bluetooth headset allows you to use just your voice to answer or reject a call
Voice Guidance feature tells you name of incoming caller, Bluetooth connection status, and battery level
Includes Bluetooth A2DP profile for stereo audio streaming from multimedia on your compatible phone
Connects to 2 devices simultaneously; download apps that allow you to send texts or e-mails with voice
Up to 10 hours of talk time, up to 360 hours (10 days) of standby time
Crystal clear sound & voice (DSP technology)
Standby time: 8 days
Voice Guidance tells who is calling, battery status, set-up, etc.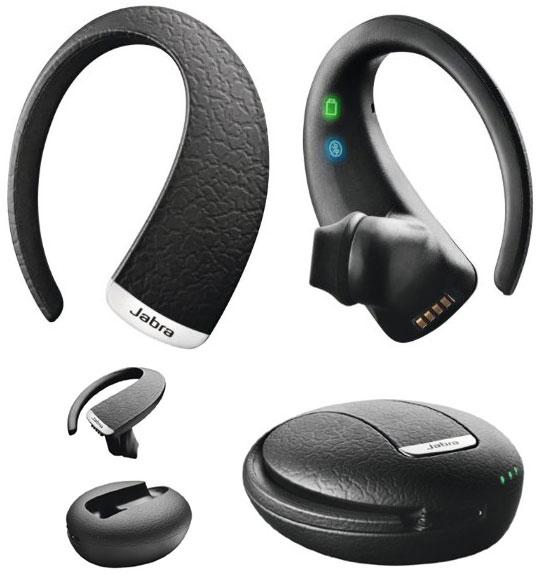 10. Blue Microphones Yeti USB Microphone [buy on amazon]
Tri-capsule array – 3 condesner capsules can record almost any situation
Multiple pattern selection – cardioid, bidirectional, omnidirectional & stereo
Gain control, mute button, zero-latency headphone output
Perfect for vocals, musical instruments, pocasting, voiceovers, interviews, field recordings, conference calls
Plug 'n play – Mac and PC compatible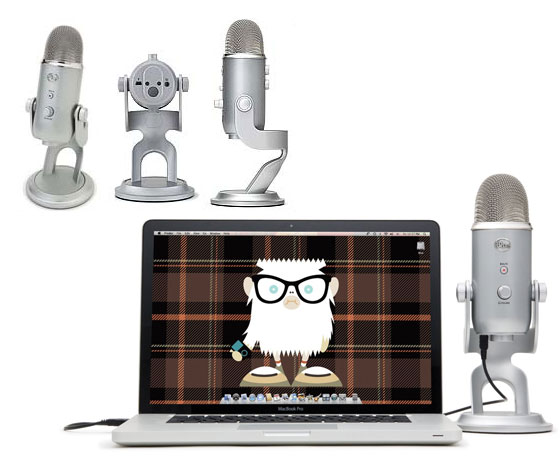 11. Cyborg Gaming Mouse for PC [buy on amazon]
How do you hunt? Whether you 'palm' the mouse or 'claw' it, the Cyborg R.A.T. can quickly and easily adapt by adjusting in length (A) to suit your hand size and grip style. In addition, the Thumb Panel (B) of the R.A.T. 7 moves forwards, backwards, and pivots outwards, giving you perfect positioning for effortless gaming.
5600 DPI(4 Custom DPI Settings)
Lightweight Aluminum Chassis
Custom Weight System
Precision Aim Mode
6 Programmable Buttons
3 Cyborg Modes
Interchangeable Pinkie Grips and Palm Rests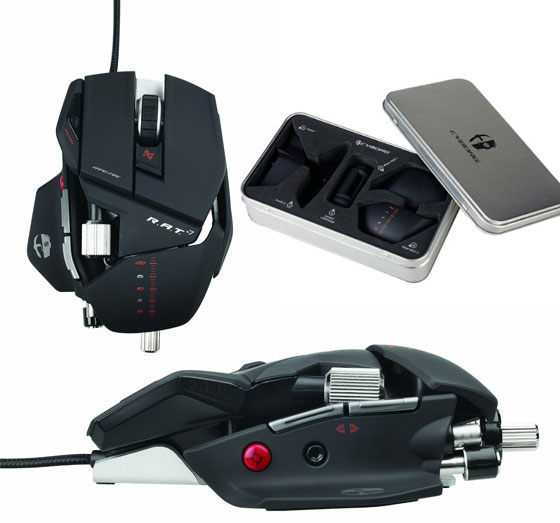 12. Fidelio SoundRing Wireless Speaker with AirPlay [buy on amazon]
Compact design for any space, any lifestyle
360-degree design for gorgeous look from any angle
Stream music with AirPlay wireless technology
Battery or AC power option for music enjoyment anywhere