No other holidays have such a magical and joyous preparation period as Christmas, as the whole month of Advent is dedicated to get into the Christmas spirit and be merry. Probably the best way to get inspired for the holidays is to decorate your house and a Christmas tree. If you want to take one step further and make the holiday more special. You can make the decorations and ornaments yourself! Here are have 16 Creative DIY Christmas Decorations Ideas to inspire you. Enjoy!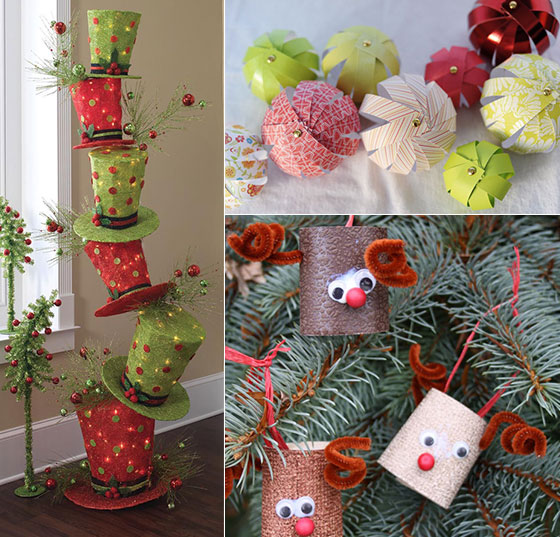 1. Wine Cork Ornaments [source]
These cork ornaments are made with used corks cut in half, embellished with burgundy and olive ribbon and a rhinestone push pin tree topper. It has a ribbon ring to use for hanging as a Christmas tree decoration.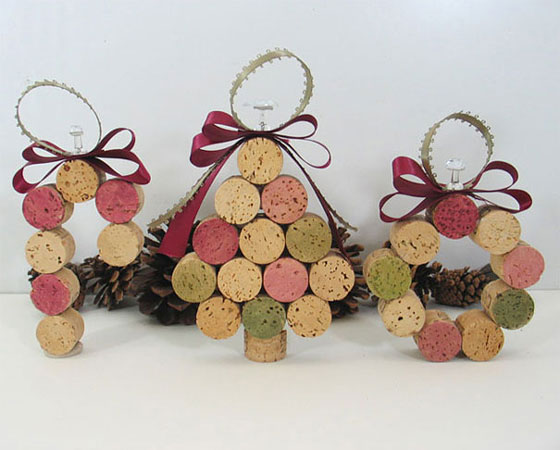 2. Bottle Cap Snowman Ornaments [source]
Use some bottle caps, ribbon, buttons and paint, you can create these easy cute, and ridiculously cheap ornaments. Use the source link to check out the tutorial.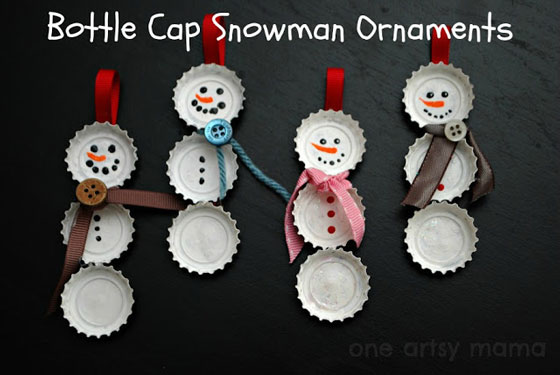 3. Button Christmas Ornaments [source]
Let's turn old, spared buttons into these beautiful and unique Christmas tree ornaments. No matter just pin them on a foam ball or simply strung the buttons on a green pipe cleaner, they will look all look cool and special!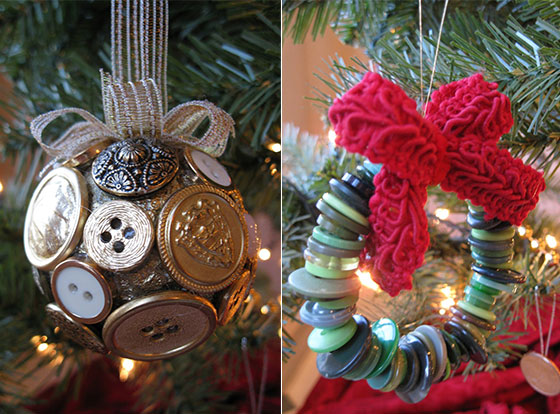 4. Glittery Pine Cones [source]
cones + glues + glitter = Glittery Pine Cones. These Glittery Pine Cones would look great hanging in a Christmas tree, tucked in a wreath or hung from a chandelier. And the best part is, it is Simple. Pretty. Cheap. Done in under an hour.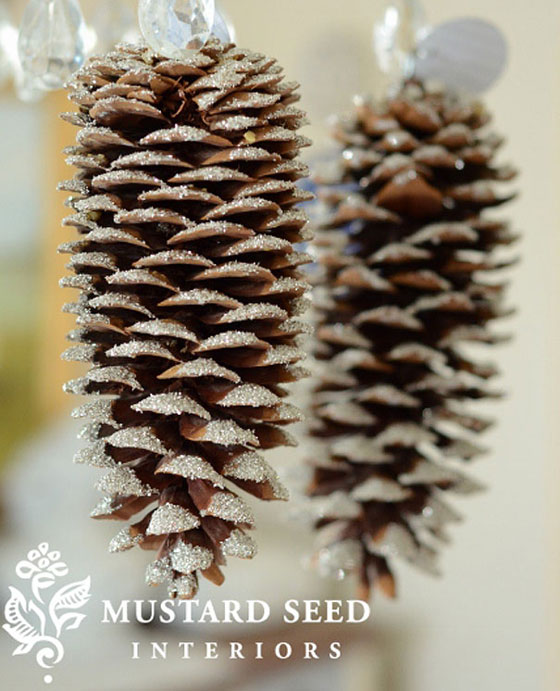 5. Book Page Rosette Christmas Ornament
This ornament is made up of over 45 handmade roses. Each book page was antiqued using a natural dye, hand rolled, and meticulously placed. This beautiful book page rosette Christmas ornament will add a touch of literary elegance to your Christmas tree.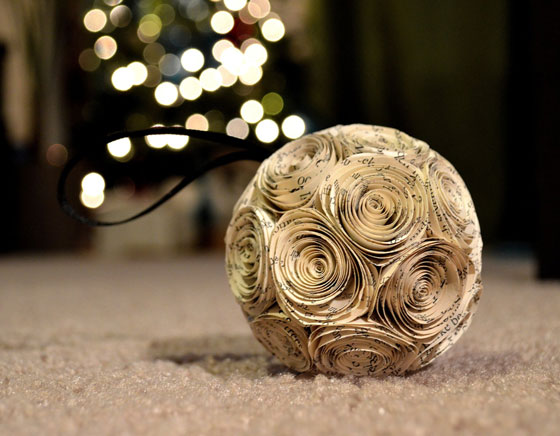 6. toilet roll reindeer [source]
Use some toilet tube, wall paper, pipe cleaner, red pom-pom or a button, you are able to create those lovely toilet roll reindeer with your kids.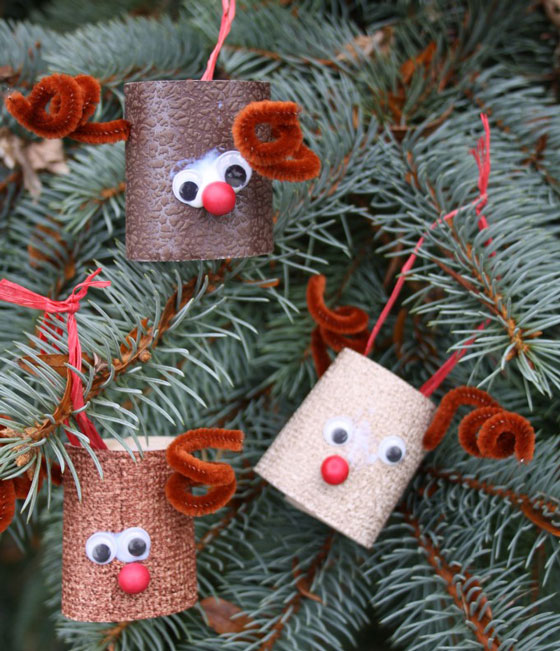 7. Bell Jar Ornaments [source]
Like those Vintage style bell jar? You can create one yourself. Use plastic wine glass as the bell jar, add some glitter, beads, pipe cleaner and other small trinkets, you can have your own bell jar.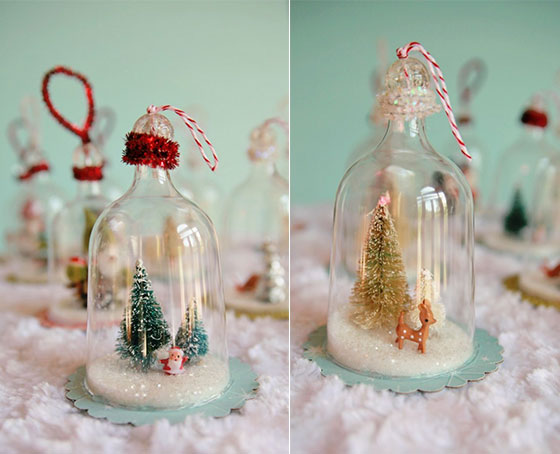 8. Wine Cork Wreath [source]
The Wine Cork Wreath is the perfect adornment for any proper wine cellar door. This wreath is made entirely of wine corks, assembled entirely by hand and beribboned with a burgundy bow. Great gift for wine lovers.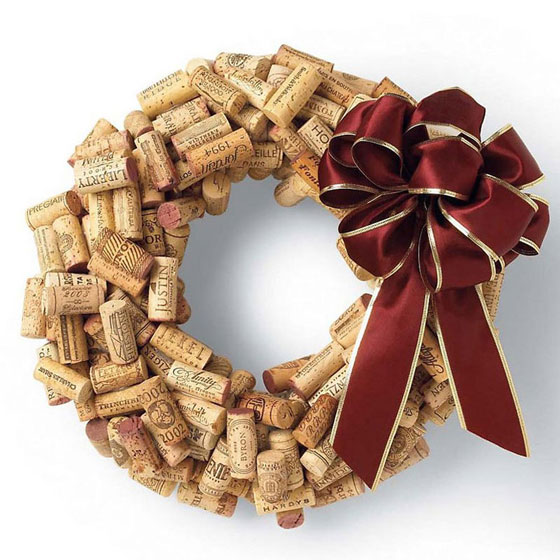 9. Colorful paper ornaments and wreath [source]
Using border punches, you can punch out patterns in colorful strips of paper in different lengths, and stapled together the ends so they buckle in the shape of an ornament. And if you have enough patience, you can create the paper wreath with amazing detail and texture.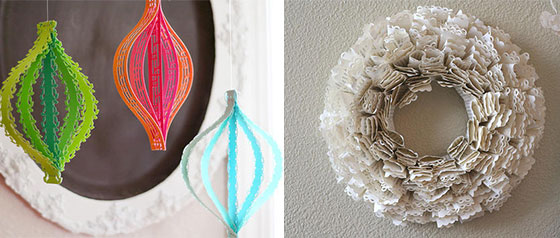 10. Elegant Entry [source]
If you're hosting the holidays and are behind on the décor, focus on making your entryway shine. Add seasonal flair (lush green garland, ornaments, pinecones) to your stairwell and front foyer for a wow-worthy first impression.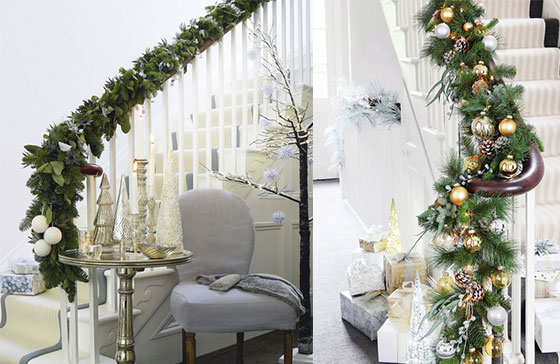 11. Mason Jar Oil Lamps [source]
Put decorative items in clean jar, arrange items until you get the look you want, fill w/ unscented paraffin oil and drill hole in top of flat cap lid same diameter as wick holder insert. Thread fiberglass wick through wick holder insert, place the wick in the lid hole & put the lid on the jar making sure the wick hangs in the center of the jar.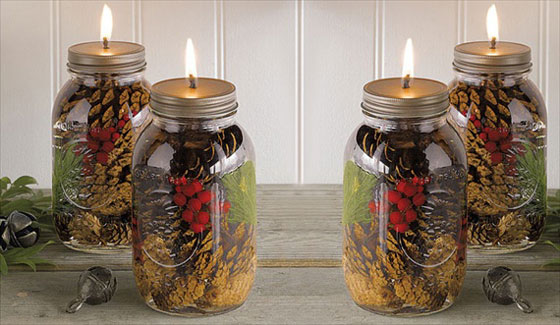 12. Whimsical Stack of Lighted Top Hats [source]
To make this whimsical stack of Top Hats, the inner frames of each individual Lighted Top Hat are wired together with heavy gauge wire. Glittered sprays fill in the gaps and hide the mechanics. The Lighted Top Hats are UL Certified, have a single end connection and you can connect up to three on one end.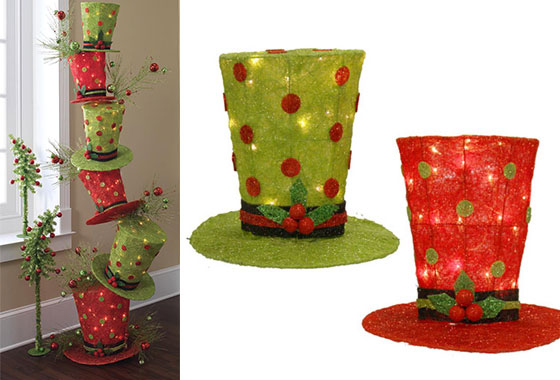 13. Wrapping paper table Christmas tree [source]
If you have some left over wrapping paper, then you can create this beautiful table Christmas tree display. It just simply fabulous.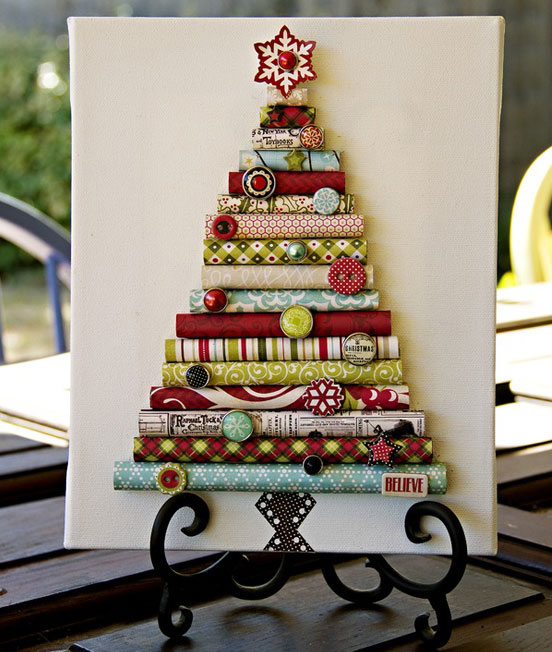 14. NZ Birds DIY Christmas Decoration Cards [source]
A kit helps you to create some beautiful and decorative birds on your tree or gift wrapping.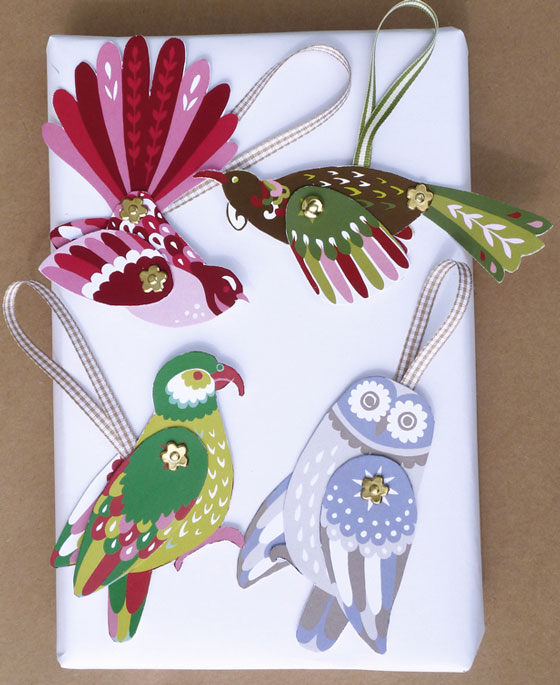 15. Twiggy Christmas Tree Ornaments [source]
Materials needed: wigs, handsaw, drill with small bit, ribbon, scissors, large needle, sandpaper, liquid acrylic paints (optional).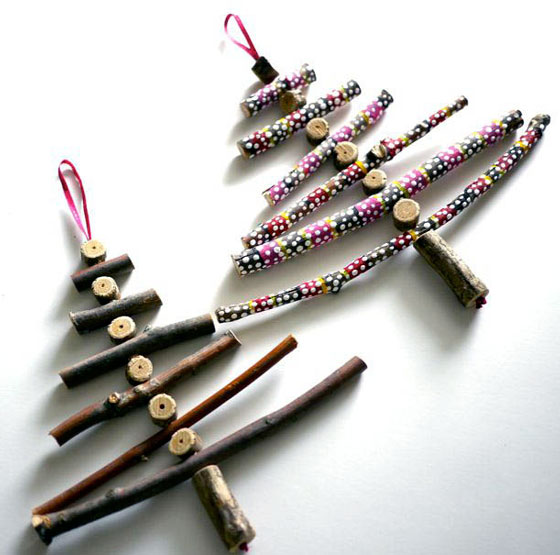 16. Paper Bulbs [source]
Create those colorful and lovely paper with any old holiday card or heaveweight paper.