20 Cool and Creative Tea Infusers
If you enjoy loose tea leaf tea, you probably already own couple of tea infusers. It is a useful device that is placed in a cup or pot of hot or boiling water, allowing the tea to brew without loose tea leaves spilling into the pot or cup. Due to the popularity of tea drinking, more and more thoughts/designs have been put into the tea infusers. People aren't satisfied with those normal stainless tea ball anymore. Fun to use and appealing to look is also two important criterias in tea infuser design.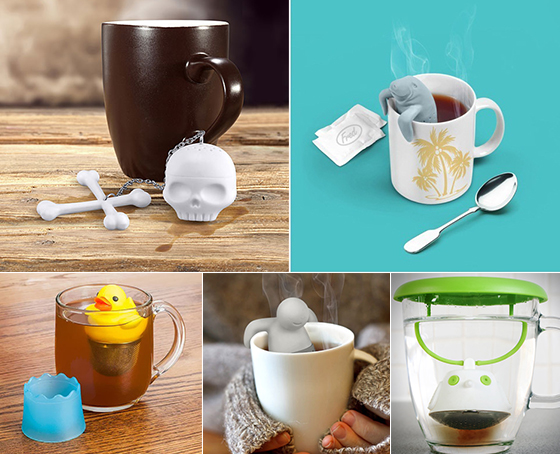 We are a participant in the Amazon Services LLC Associates Program, an affiliate advertising program designed to provide a means for us to earn fees by linking to Amazon.com and affiliated sites.
1. Tea Leaves Tea Infuser [buy on amazon]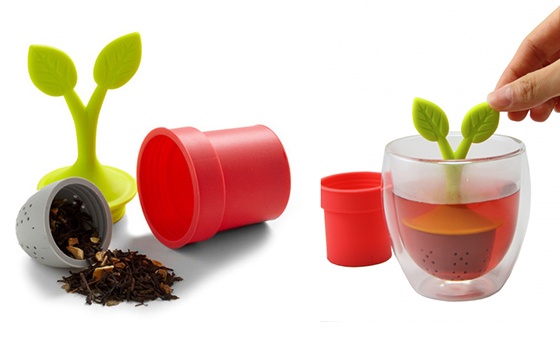 2. Cliff the Climber Tea Infuser [buy on amazon]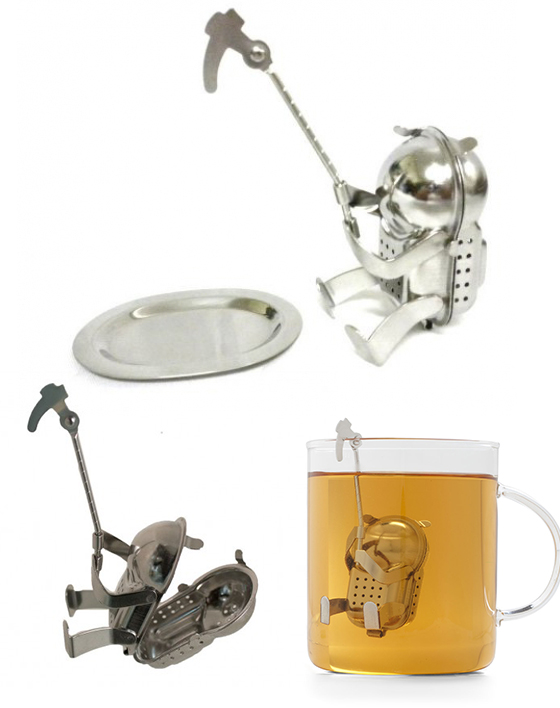 3. Pipe Tea Infuser [buy on amazon]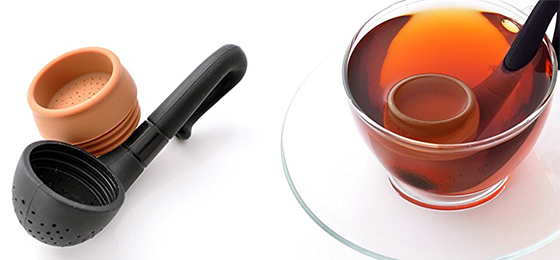 4. Mr. Tea Infuser [buy on amazon]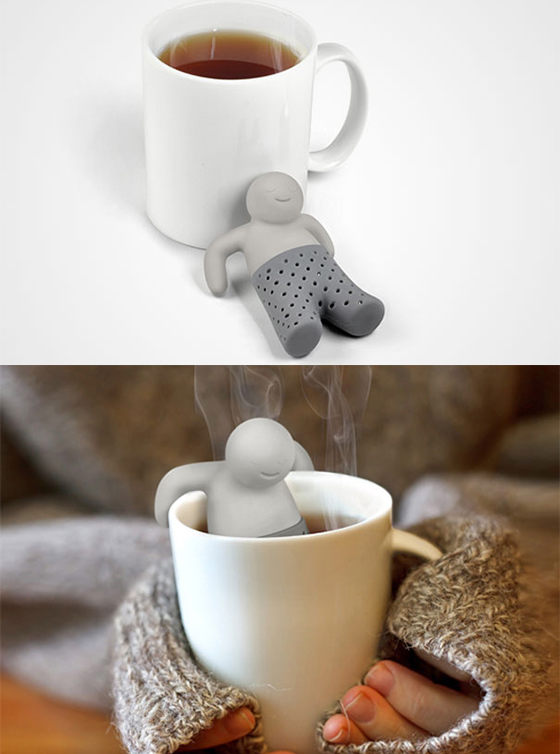 5. Doctor Who Tardis Tea Infuser [buy on amazon]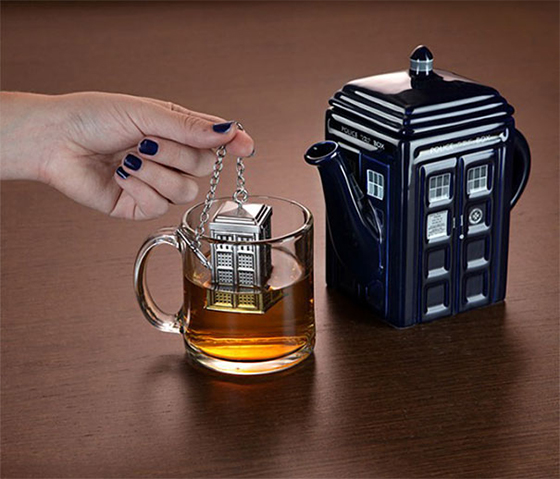 6. BREW WHALE Tea Infuser [buy on amazon]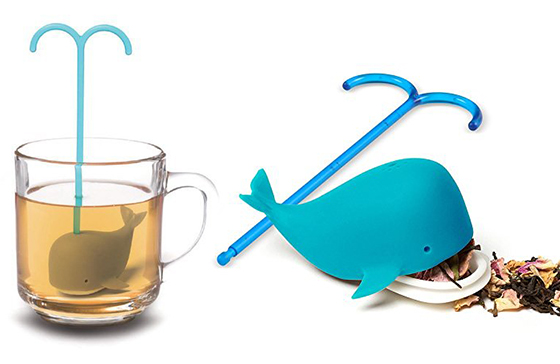 7. Medelco Dunkfish Tea Infuser [buy on amazon]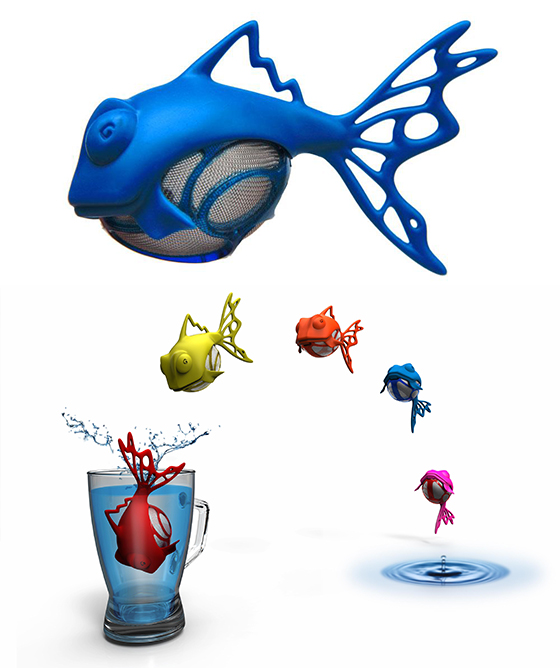 8. Joie Meow Cat Kitten Tea Cup Infuser [buy on amazon]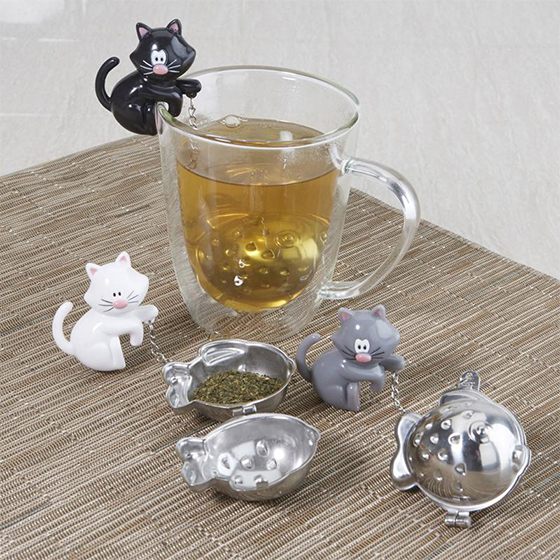 9. Frog Tea Infuser and Drip Tray [buy on amazon]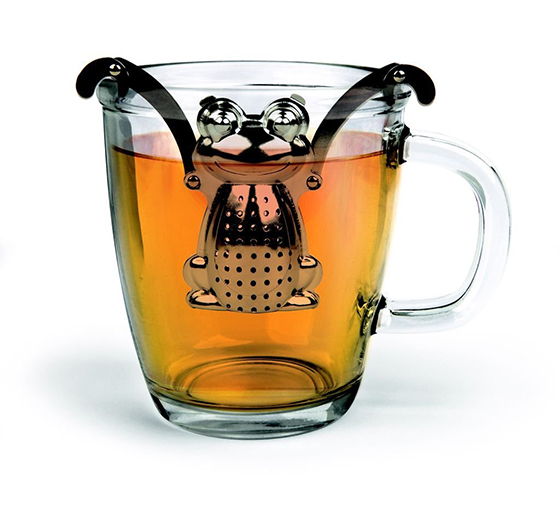 10. Shark Fin "Sharky" Stainless Steel Loose Tea Infuser [buy on amazon]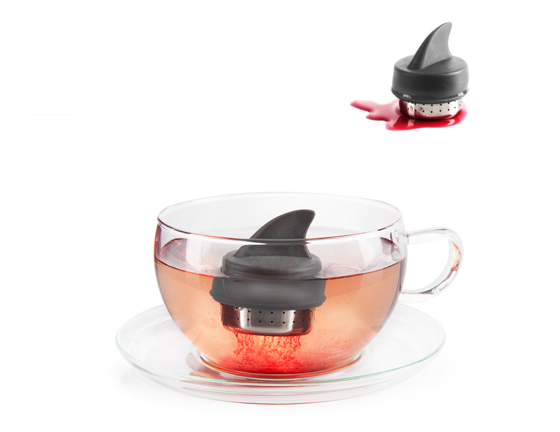 11. MANATEA Infuser [buy on amazon]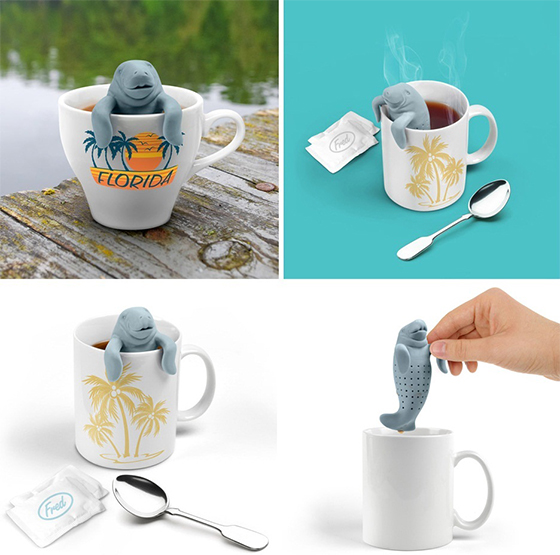 12. Little Swan Tea Spoon Style [buy on amazon]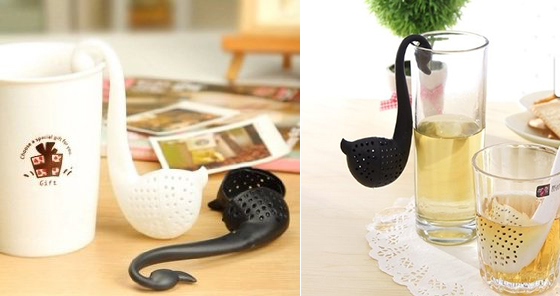 13. Duckie Tea Infuser [buy on amazon]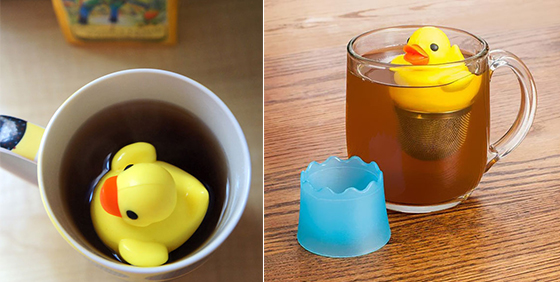 14. Octopus Tea Infuser [buy on amazon]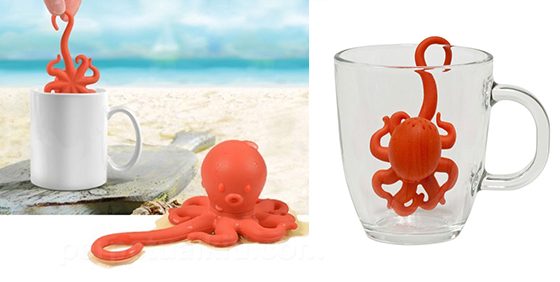 15. TEATANIC Tea Infuser [buy on amazon]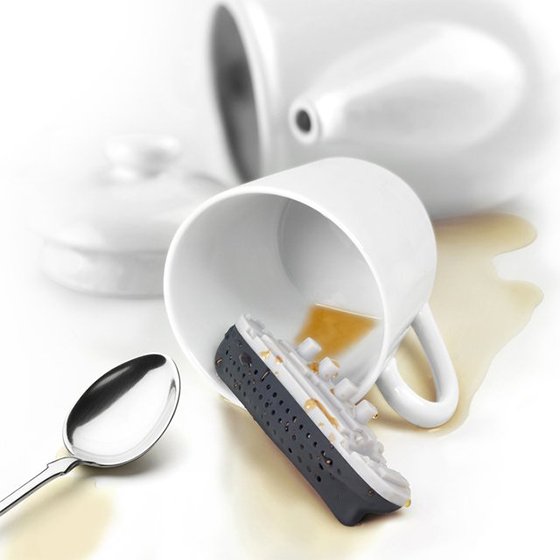 16. Tongue Tea Infuser [buy on amazon]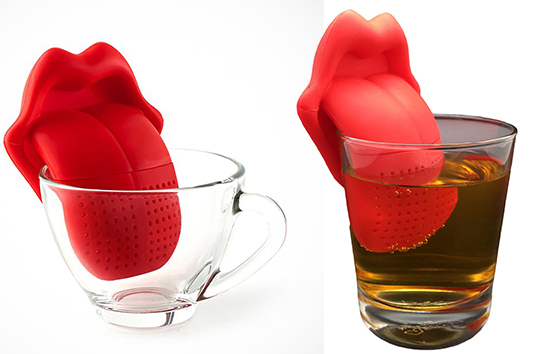 17. Whale Tea Infuser [buy on amazon]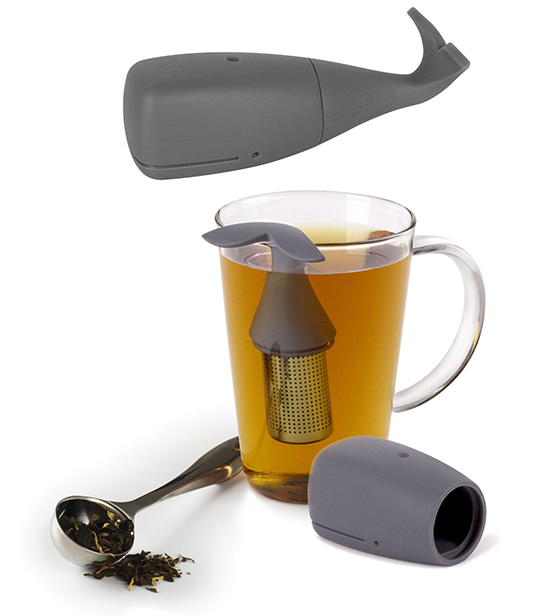 18. T-Bones Tea Infuser [buy on amazon]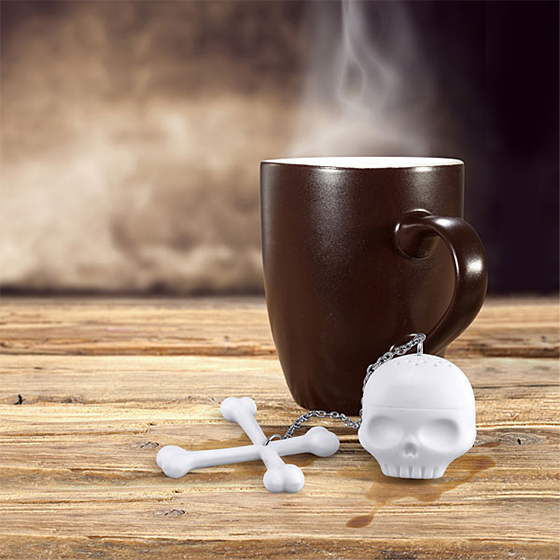 19. Lemon Design Tea Herb Filter Infuser [buy on amazon]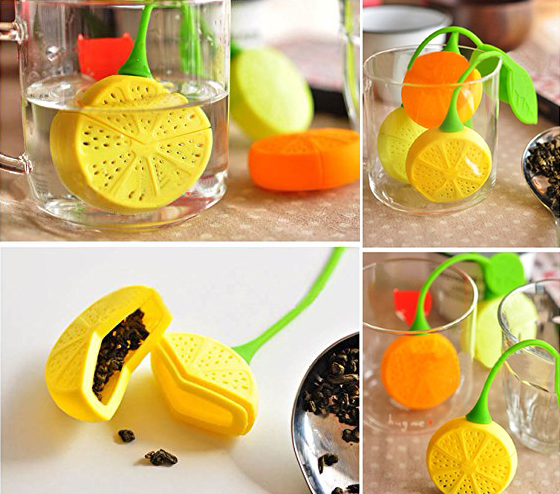 20. Birdie Swing Tea Infuser [buy on amazon]