If you agree the saying "breakfast is the most important meal of the day", then how much you enjoy your breakfast? When you try to out the door in the morning, everything becomes messy, have a nice hearty breakfast just isn't always in the agenda. To make sure everyone in the family can enjoy their breakfast, we rounded up 12 Innovative Kitchen Gadgets which make your better breakfast dreams come true, and in a matter of minutes! Hope you find it useful.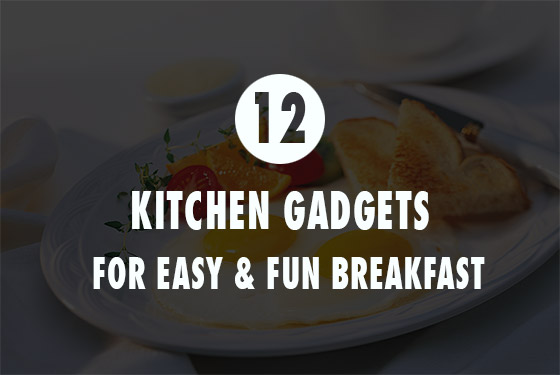 We are a participant in the Amazon Services LLC Associates Program, an affiliate advertising program designed to provide a means for us to earn fees by linking to Amazon.com and affiliated sites.
1. Sunnyside Silicon Egg Shaper [buy on amazon]
This shaper will shape your egg into a beautiful sunny scenery.
– Max Heat: 280 Celsius Degrees
– Dimensions: 13.8x11x2.4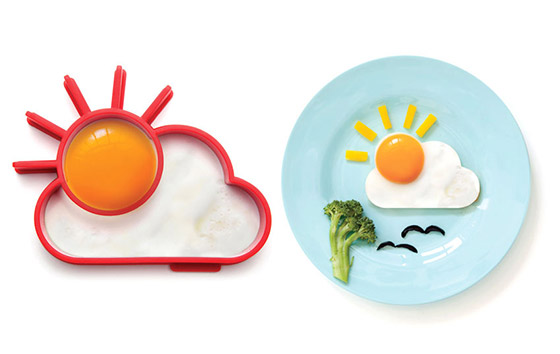 2. Arthur – Egg Cup [buy on amazon]
Want a special egg cup? How about server up a soft-boiled egg inside this cool armor egg cup? This cute little suit of armor for knighted eggs holds a serving spoon. Perfect egg serving cup for kids or anyone needs a good laugh in the morning.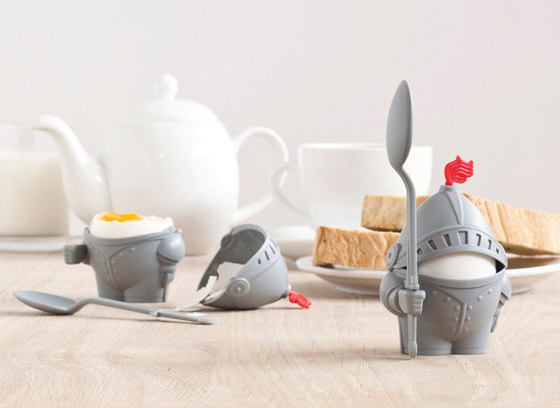 3. Nostalgia Electrics 2-in-1 Breakfast Treats Maker [buy on amazon]
Breakfast treats on a stick should make your Sunday brunch extra special! This maker includes:
– interchangeable plates that allow you to make waffles or french toast treats
– 5 per batch, in just a few minutes
– 25 Bamboo sticks
All plates are nonstick and dishwasher safe.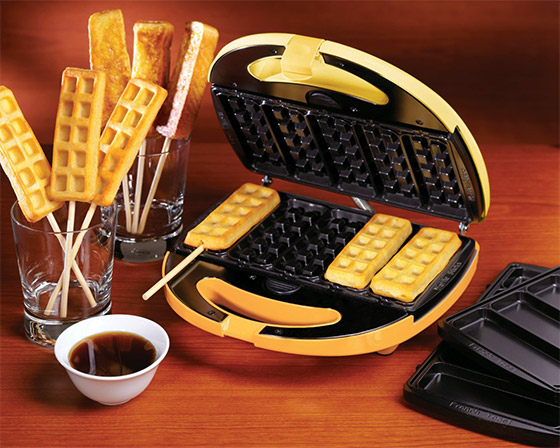 4. Wake-Up Cup [buy on amazon]
The mug that fully wakes up as soon as you pour in coffee or tea (or any hot liquid for that matter). So are you ready to be waken up with this playful mug?
– Genuine porcelain
– Heat sensitive ink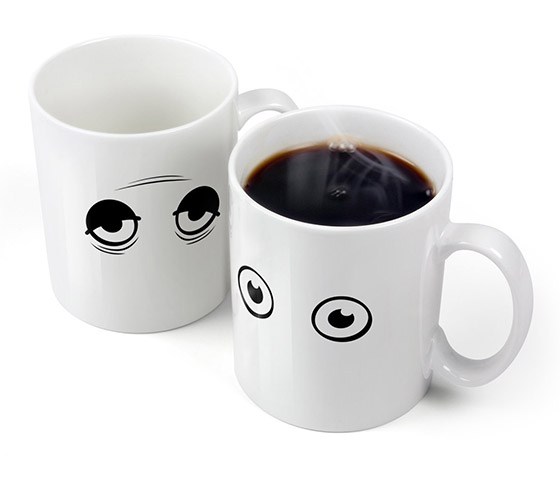 5. Sleight of Hand for Slicing Bagels [buy on amazon]
Just place your unsuspecting bagel in the chamber of mystery, say a magic word or two, slice down the center, and voila…two half bagels! And nobody got hurt. Go ahead, take a bow, and go get the cream cheese.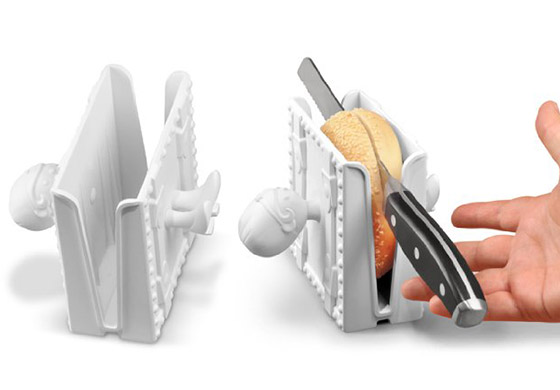 6. Rosle Egg Cracker/Topper [buy on amazon]
he Rosle Egg Topper niftily opens every breakfast egg. Just position, release and lift off the egg shell. Produces no fragments.
– Manufactured from 18/10 stainless steel and synthetic material.
– 5.4-Inch length 1.8-inch diameter

7. Obol The Original Crispy Bowl [buy on amazon]
With the unique Swoop n Scoop Spiral Slide Design, the Obol makes every bite as crispy as the first bite.
– easy to hold, textured non-slip grip and rim makes it easy to eat anywhere
– great for soup & crackers, milk with cookies and chips & dip
– dishwasher Safe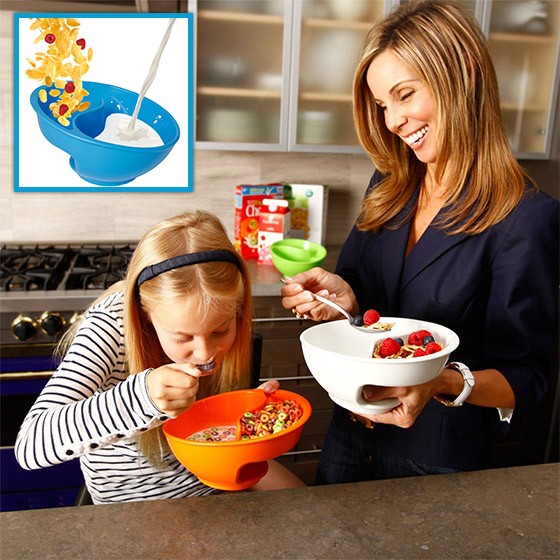 8. 3-in-1 Breakfast Station 4-Cup Coffee Maker [buy on amazon]
Start your morning right with the Elite Cuisine 3-in-1 Multifunction Breakfast Station. Enjoy freshly brewed coffee, toast and eggs all while saving you countertop space and energy. This compact unit features a Toaster Oven with a 15 minute timer control and indicator light, a 4-cup capacity coffeemaker with a swing-out filter compartment and a six inch diameter frying griddle perfect for frying eggs and other breakfast foods. With its compact design, clean up is easy and storage is no-fuss.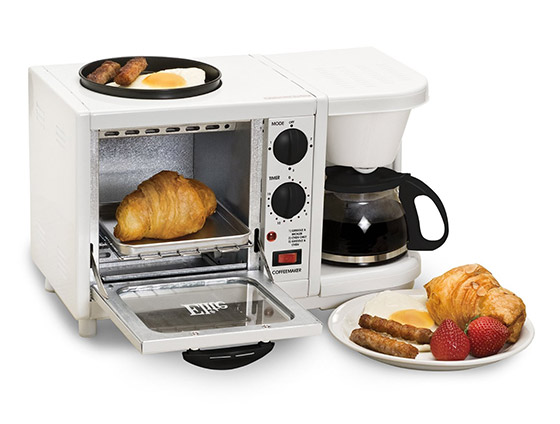 9. Hello Kitty 2-Slice Wide Slot Toaster [buy on amazon]
If you think Hello Kitty is so cute that you just want to eat her up, go right ahead! This colorful 2-slot toaster browns Kitty's sweet face onto every slice of bread. The appliance features 7 shade settings and 4 toasting modes: bagel, defrost, reheat and cancel. Extra-wide slots let you warm thick slices, and a removable crumb tray makes cleanup easy. Perfect for cheering up little princess in your family.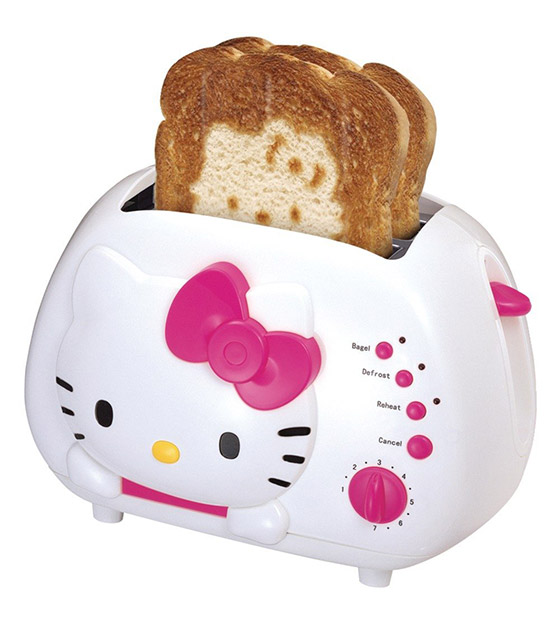 10. Click Stick Butter Cutter [buy on amazon]
he one-click butter cutter holds and slices butter into pats with just a squeeze. Easily loads a complete stick of hard butter. Keep hands and butter clean. Stores in the refrigerator and is easily cleaned in the dishwasher or in warm water.
– Designed for use with standard 4.75 inch long-1/4-pound bars of butter.
– Made of food grade plastic with a stainless steel cutting blade.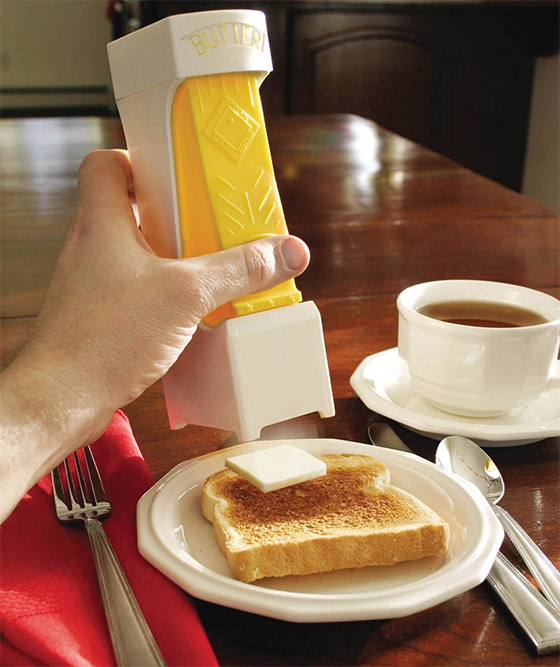 11. Hamilton Beach Breakfast Sandwich Maker [buy on amazon]
Forget the fast food drive-through. With the Hamilton Beach Breakfast Sandwich Maker, you can enjoy a hot, homemade breakfast sandwich in under 5 minutes. Simply place the ingredients inside, build the base of your sandwich in the bottom layer, place the egg on the cooking plate and close the lid. Slide the cooking plate out and your sandwich assembles itself. Open the lid and your hot breakfast sandwich is ready to eat. The included recipe book provides a variety of breakfast sandwich options, from the traditional egg, ham and cheese to the unique cheddar, apple, bacon and egg croissant sandwich.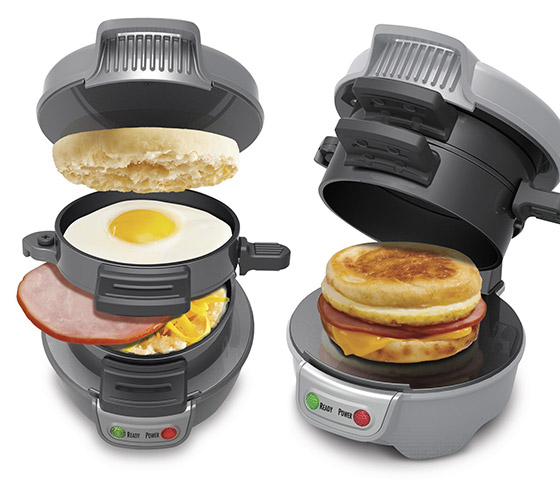 12. Banana Slicer [buy on amazon]
Just peel your banana, and push this gadget down from top; it creates evenly sliced pieces.
– Faster, safer than using a knife
– Great for cereal
– Plastic, dishwasher safe
– Slice your banana with one quick motion
– Kids love slicing their own bananas