Visualized by Mai Trang Nguyen, this stylish home designs feature inspiration for modestly scaled open concept living spaces and small kitchen ideas, beautiful lighting designs and eye-catching accessories.
The whole space is full of adventurous space themed décor, such as mini astronauts and moon wall lights. Besides that, the white tone furniture and appliances can be found everywhere, especially in the kitchen. Ribbed cabinet doors texturally define the upper units in the all-white kitchen design. While creamy-white tiles add a subtle tonal contrast to the one wall kitchen.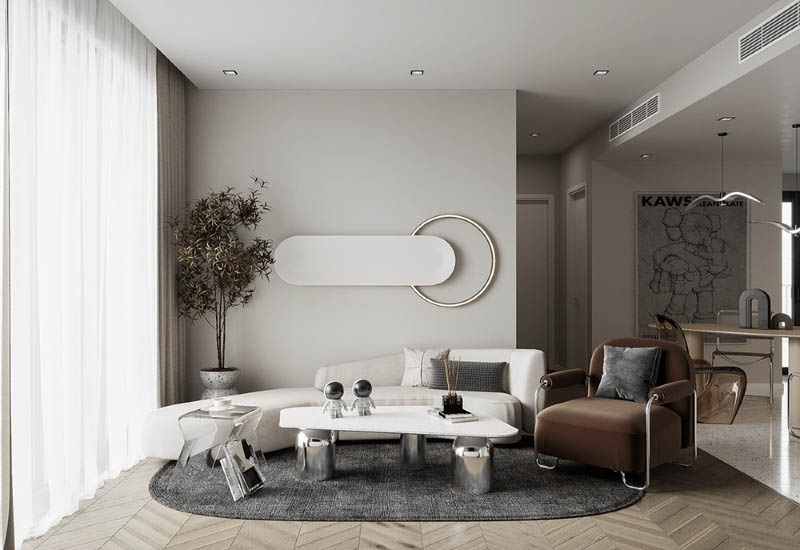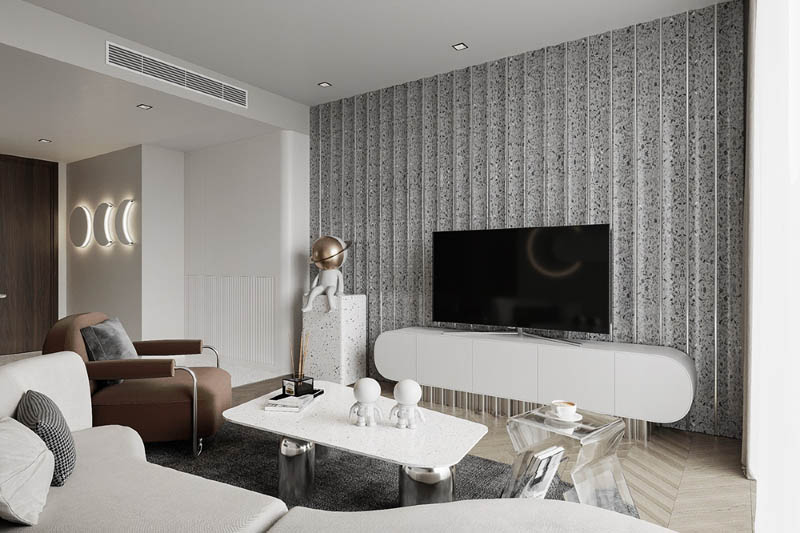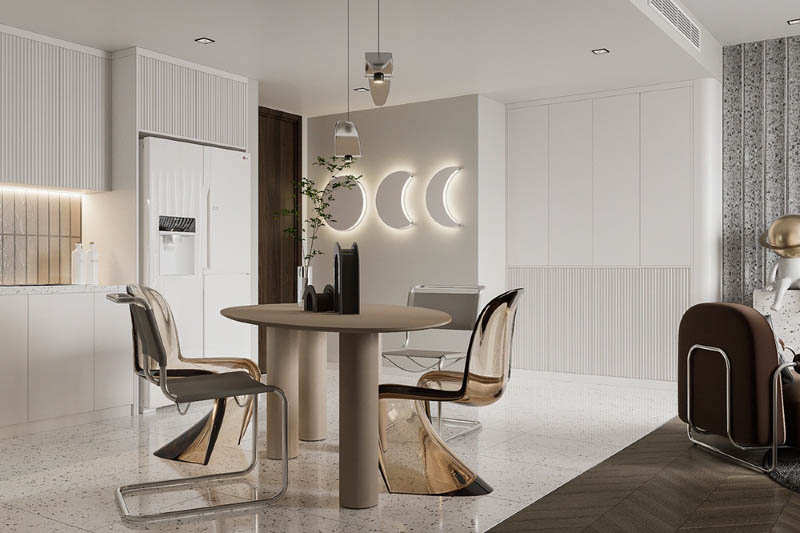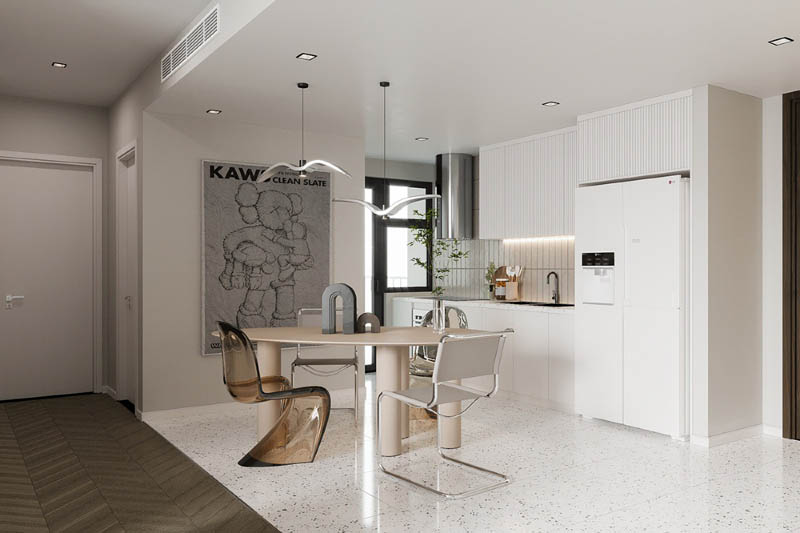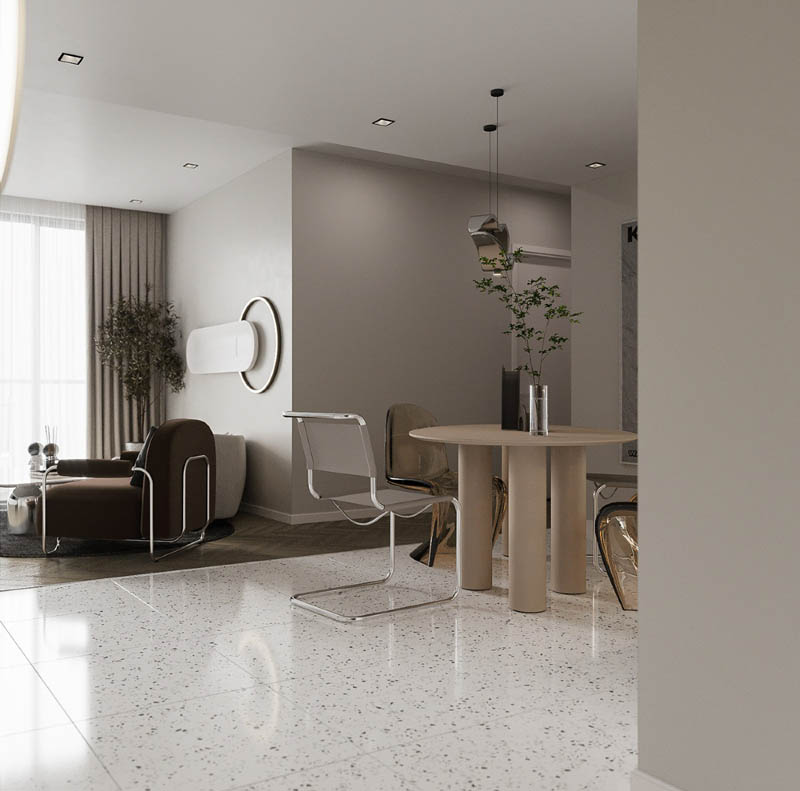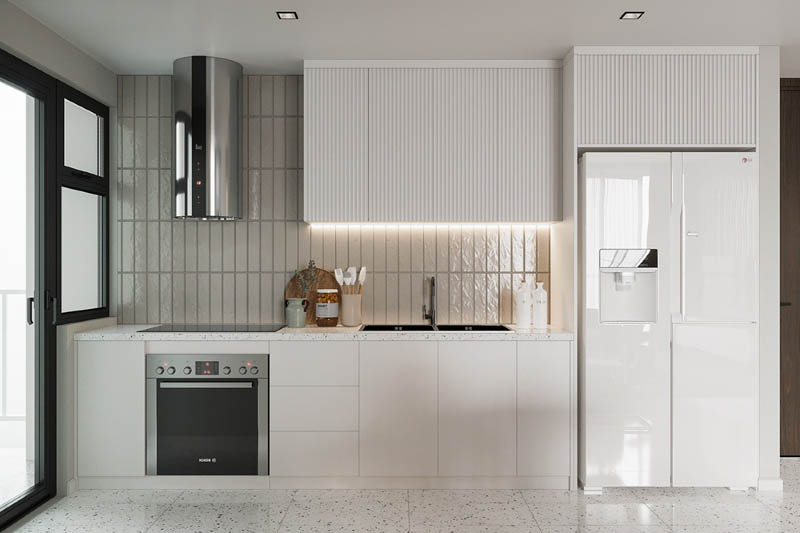 The bedroom's headboard is quite unique. A full moon waxes in the moody grey and black bedroom scheme. The moon wall light nibbles away the corner of a ribbed gypsum headboard feature; LED light ribbons around the edges. The black frosted glass closet area provides a strong contrast to the rest room and allows shadowy clothing silhouettes to mysteriously show.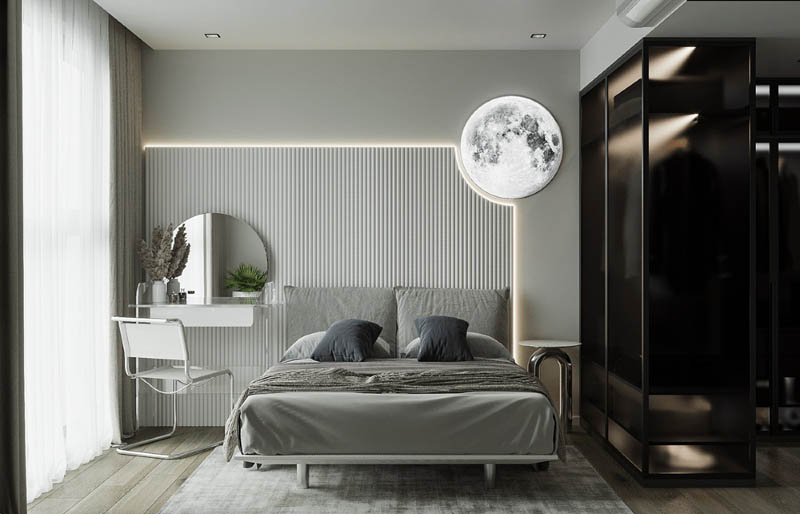 The second kid's bedroom continue the space theme, where a wall mural depicts the moon in close orbit to the bed.