Minimal design is a kind of trend in web design world in these days, which keep itself subtle but helps content stands out. Icon, as one of the most important design element used in web design, is following the same trend. Taking off those colorful and glossy coat, minimal, glyph-type icons are widely used around, especially in tools like Business Website Builder. They are easily styled and can be seamlessly blended into your content but still with elegant touching. Here we rounded up 18 Free Minimal Icon Sets, which work great with clean and minimal web designs. Moreover, most of them are monochromatic so you can use different color or add your own effect on them. Some designers even create icon fonts for those, which means they can scale to any size, be shadowed, change color, and more! Hope you like this collection and find it helpful.
1. Gcons – free all-purpose icons for UI designers and web developers [download]
Comprehensive collection of 100 creative, open source and multi-purpose icons in 12 colors for the web and desktop applications.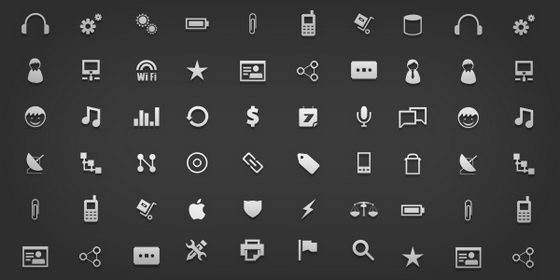 2. Clean Icons by Matt Gentile [download]
108 icons (PSD file,.CSH file, Retina version and .PNG)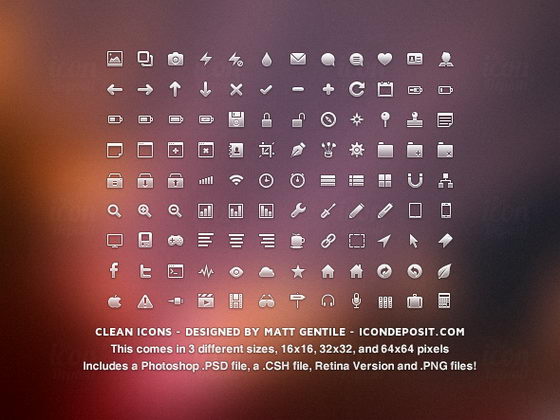 3. 210 Vector Icons for Wireframes + Web Design by Webalys [download]
All the icons are carefully designed on a 16 pixel grid : they have consistent proportions and stay readable at small sizes. Even at larger size, they are elegant and detailed. Vector source files in Illustrator and .EPS.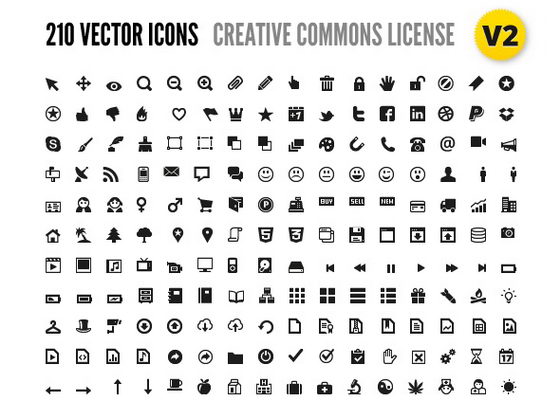 4. Free Social Media Icon Set by brankic1979 [download]
Icons included: Twitter, Facebook, Dribbble, Flickr, Digg, Linkedin, Yahoo, Myspace, MSN, Delicious, Google, RSS, Vimeo, YouTube, Lastfm, Reddit, etc…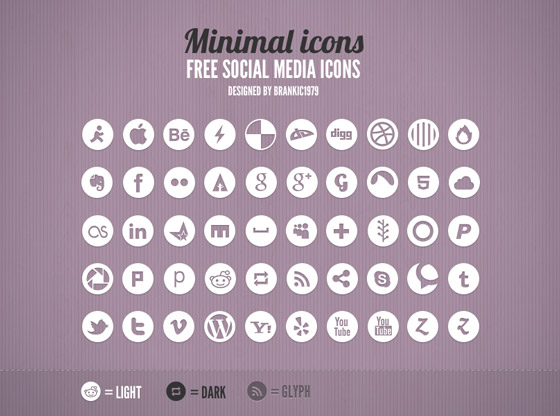 5. Application Icon Set (PNG, PSD, CSH) by Matt Gentile [download]
The Application Icon Set consists of 120 pixel-perfect icons in three different sizes (16px, 32px and 64px) and it comes in three formats (PSD, PNG and CSH). The icons are vector shapes so you can scale them to any size.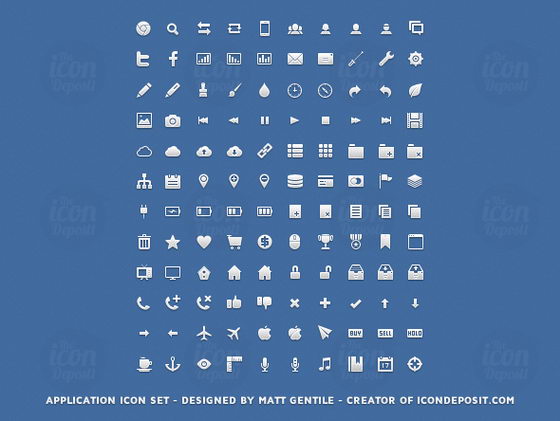 6. 350 pixel perfect glyphs icons by brankic1979 [download]
A set of 350 pixel perfect glyphs icons, perfect for apps, websites or just about anything you can think of.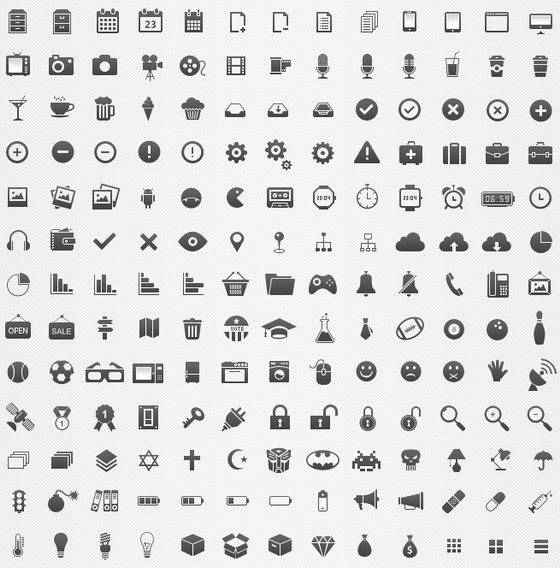 7. Premium Pixels Icon Set by Matt Gentile [download]
58 pixel perfect icons in total, including a custom shape file (CSH), all 58 PNG files, as well as the Photoshop PSD.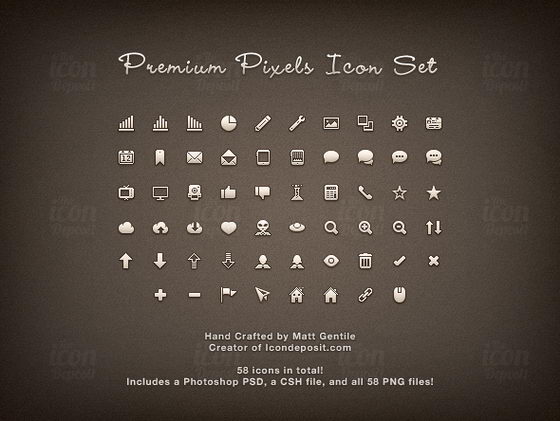 8. 112 Pixels Icon by Eric Benjamin [download]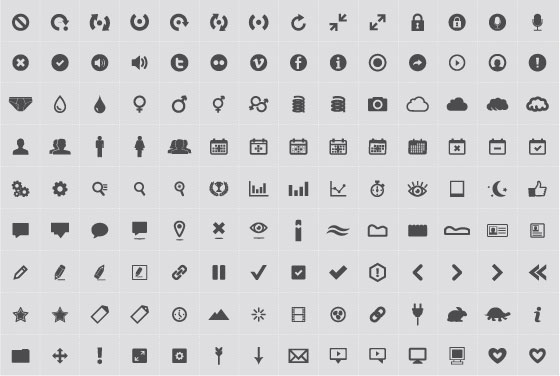 9. Pixiconz by JanJan [download]
A set of 285 + hand drawn 12×12 pixel icons for designers, in a single .psd file.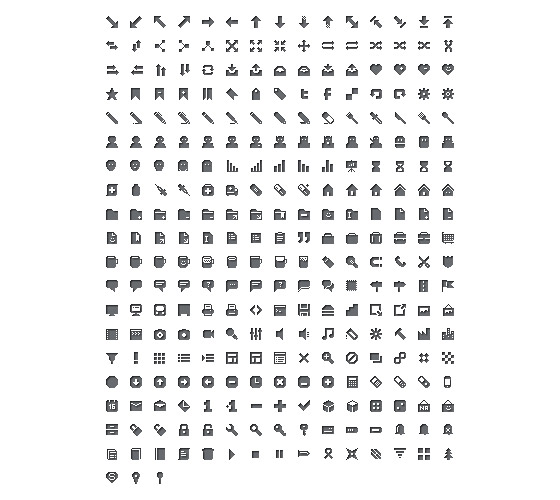 10. ecqlipse 2 [download]
The packet includes 116 system and 165 application dock icons in 128×128, 48×48, 32×32 and 16×16 pixel size.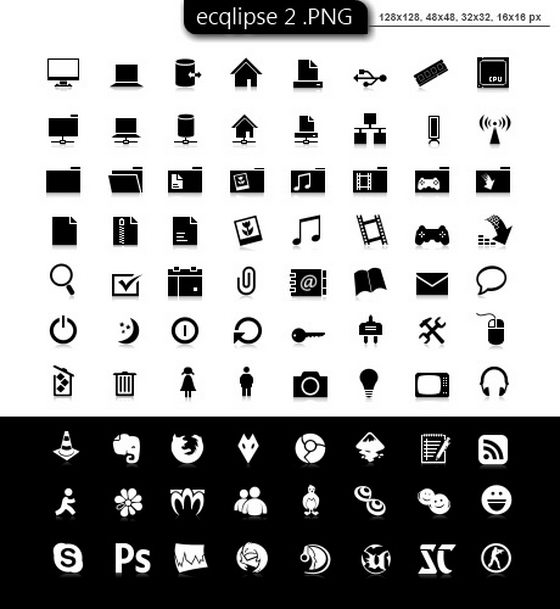 11. Iconic by P.J. Onori [download]
An open source icon set that's a lot more than just icons. Iconic comes in PNG, SVG, SWC, OFT/TTF/EOT and Omnigraffle stencil formats as well as the tools used to generate them.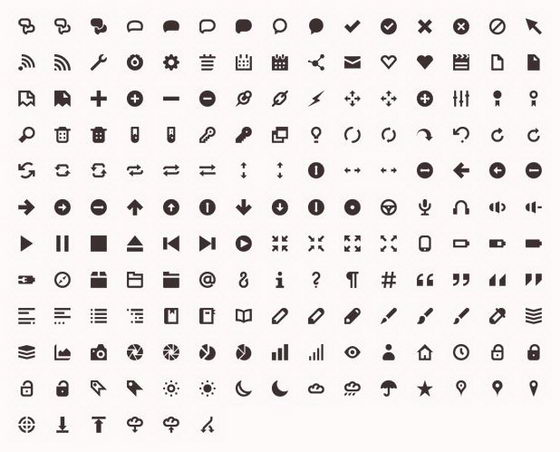 12. 200 Free Icons from Glyphish [download]
Created for iOS toolbars and tab bars, they're also perfect for Android, websites, t-shirts, tattoos, UI design and more.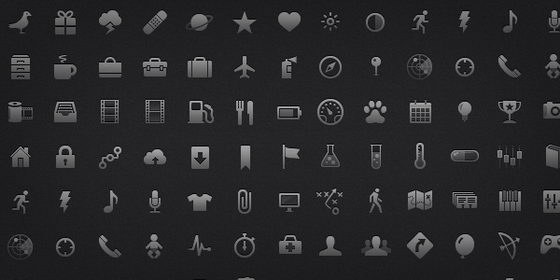 13. GLYPHICONS [download]
GLYPHICONS is a library of precisely prepared monochromatic icons and symbols, created with an emphasis on simplicity and easy orientation. They are designed primarily for toolbars and navigation bars in OS X Lion, the application for iPhone, iPhone 4, iPad and other Apple devices.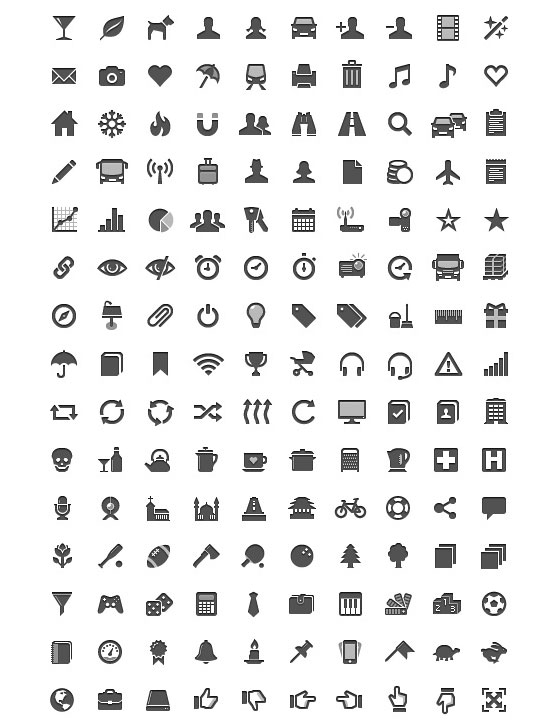 14. Gentleface [download]
These icons can be used for wireframes and software mockups creation, websites and software applications toolbars and menus including Android, Windows Mobile, Palm, iPhone and iPad apps. You'll find a set of 8 cursors and 296 icons in black and white color versions. The icons include pagination arrows, ratings and voting controls, social interaction symbols file system and text editor actions.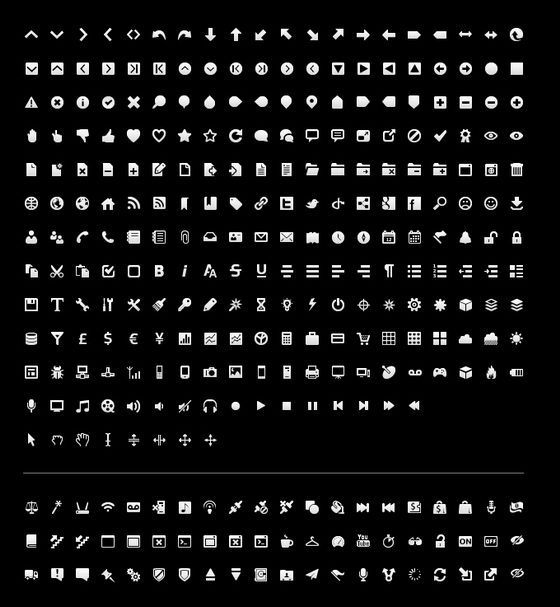 15. Jigsoar Icons [download]
A free, creative commons licensed custom designed icon set with 60 vector shapes, perfect for the web.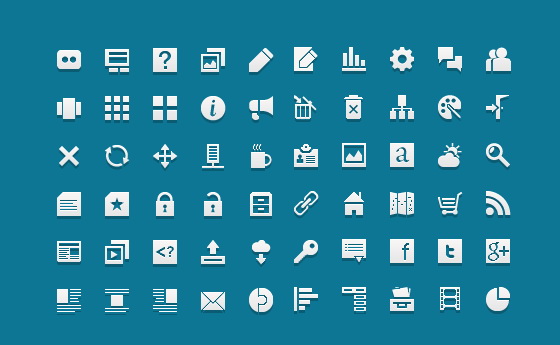 16. modern minimal [download]
A family of thirty precision-crafted vector glyphs. Elegant. Simple. Modern.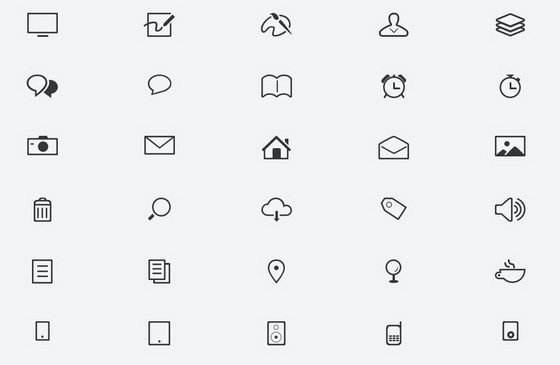 17. The Noun Project [download]
Creating, Sharing and Celebrating the World's Visual Language. The Noun Project is a platform empowering the community to build a global visual language that everyone can understand.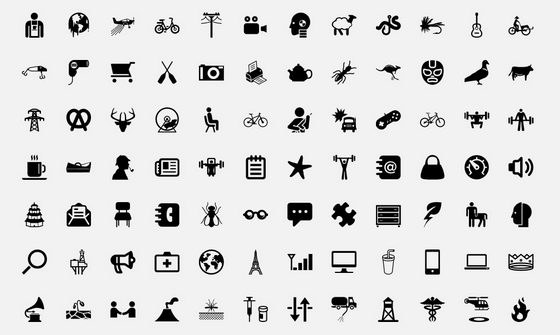 18. Entypo Glyph Set by Daniel Bruce [download]
A free set of universal 284 carefully crafted pictograms for regular design projects. The icons are available as EPS, PDF and Photoshop PSD files as well as desktop typefaces (TrueType, OpenType) and Web fonts.