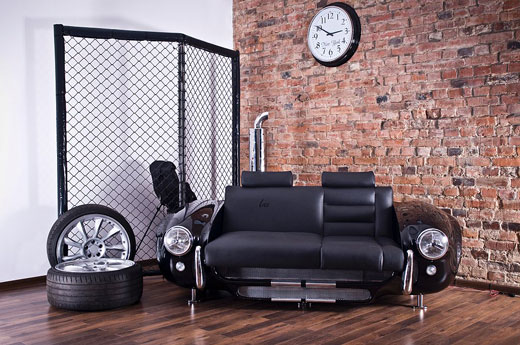 Inspired by their mutual obsession with the classic AC Cobra 427, a pair of Polish designers created this amazing living room collection made of American classic car parts from 60's.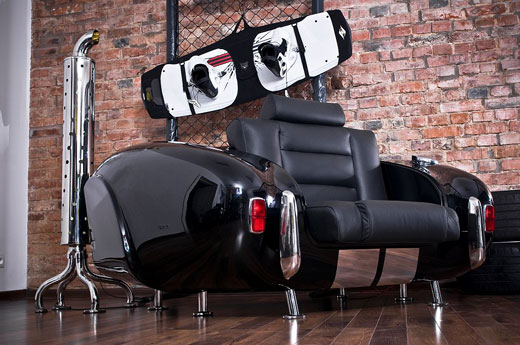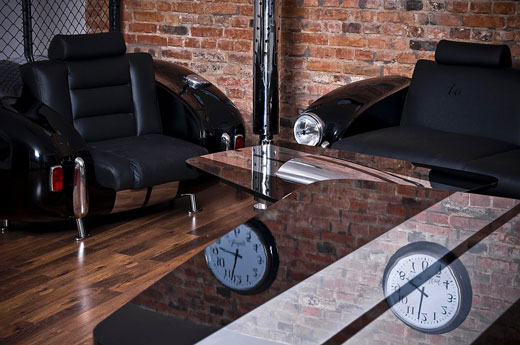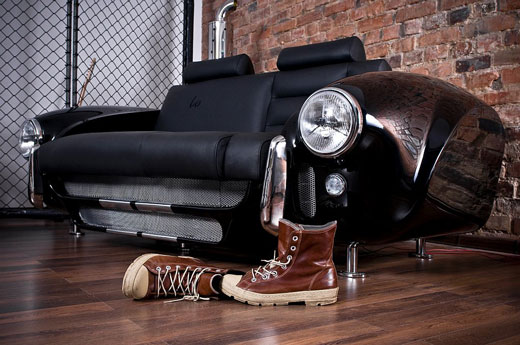 The pieces in the "Spirit of 427" collection – the sofa, an armchair, a coffee table, office desk, and standing lamp – are all handcrafted from original and collector car parts such as bumpers, fuel inlets, lighthouses, and leather from Bentley and Ferrari factory stencils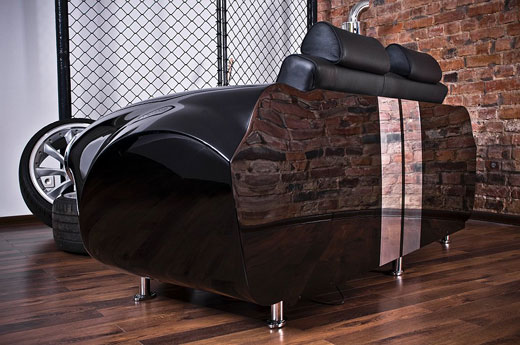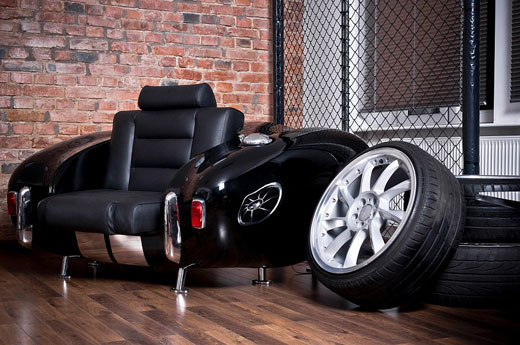 The 60s inspired auto furniture is quite the creative touch by Spirit of 427 and will surely be snapped up by interior designers and those looking to infuse their love of cars into their homes. Click here to check the whole collection.