X-rays (wiki) are primarily used for diagnostic radiography and crystallography. As a result, the term "X-ray" is metonymically used to refer to a radiographic image produced using this method, in addition to the method itself.
Today, I am to present you 12 photos taken by Nick Veasey who uses sophisticated X-ray cameras to reveal the inner workings of his subjects. From him, "I like to challenge the automatic way in which we react to external physical appearance by highlighting the often surprising inner beauty of things,"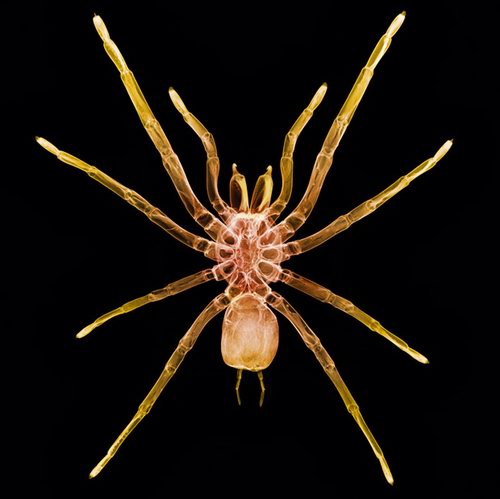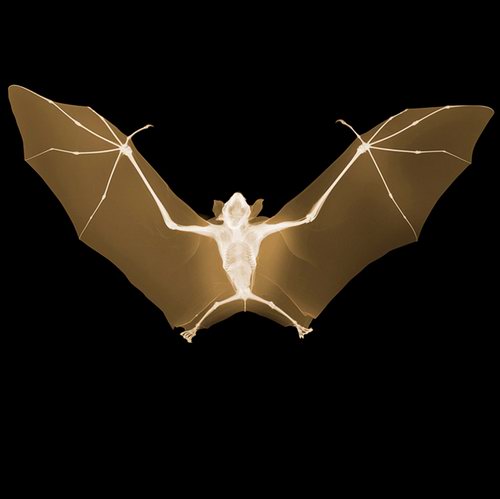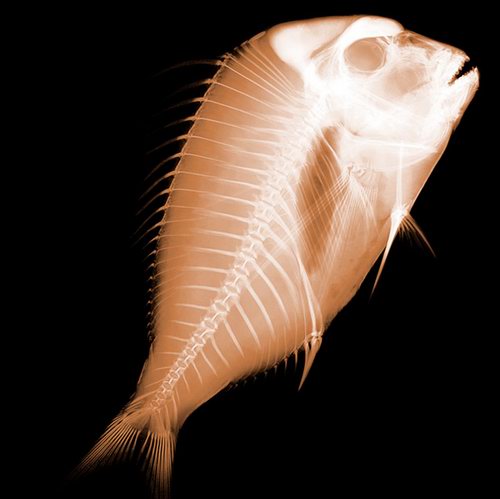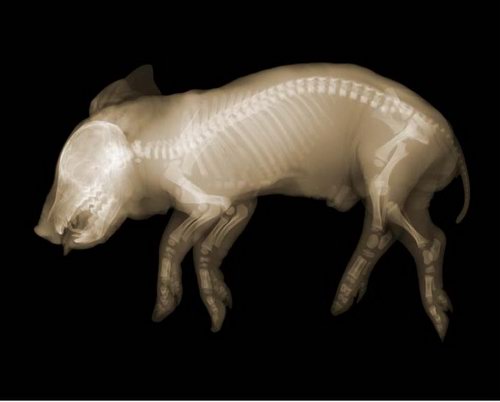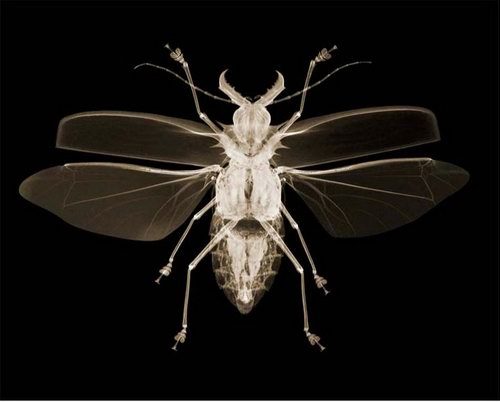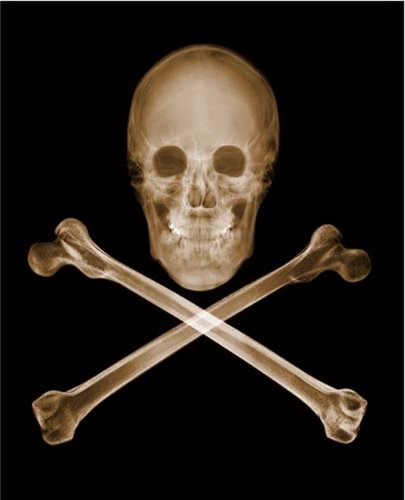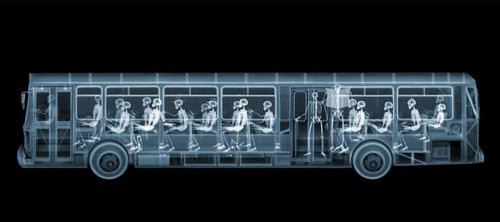 Larger compositions require industrial X-ray machines. This image of a bus was taken using a device normally employed by American border police to scan vehicles. But the passenger images are, in fact, of only one man's body. He X-rayed a single corpse – lent by an undertaker – before scanning the image into his computer and creating multiple images in a variety of poses. He then positioned these inside the image of the bus.