Pill Wall Mounted Desk: a Multifunctional and stylish Cabinet Can Double as Work Surface
Due to the limited space, multifunctional furniture has become more and more popular. Table, shelf, bed and other traditional furniture have been redesigned and given the new duties. Pill Wall Mounted Desk is another interesting tryout of multifunctional furniture. Designed by Lithuanian-based company Emko, the desk aims to provide the cure for cluttered living spaces while also offering an innovative way of creating a compact workspace.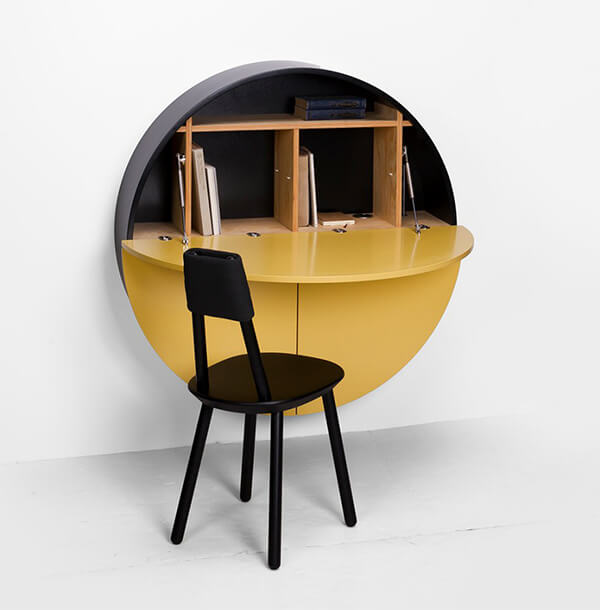 The round cabinet can be installed on a wall at any height, to suit the needs of the owner. Its interior features display and storage spaces, with an adjustable shelving system and sockets. When the upper door is open, it is hang in a horizontal position to create an extra surface for owner to use as a working desk. Although from the consideration of space efficiency, circle shape is not the best choice, not sure why the company doesn't try the square/rectangle shape. And personally I think, if the designer can somehow integrate the chair into the furniture, that will be even better. Because it is quite weird to have a chair put beside the cabinet. What do you think about it?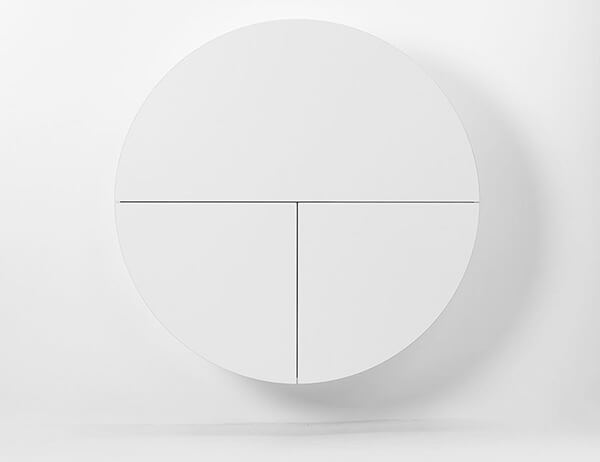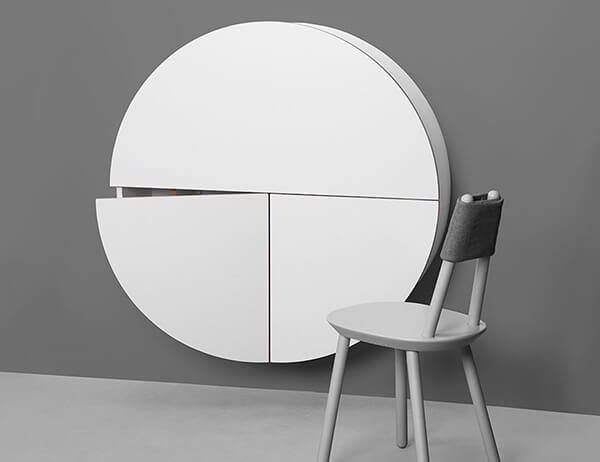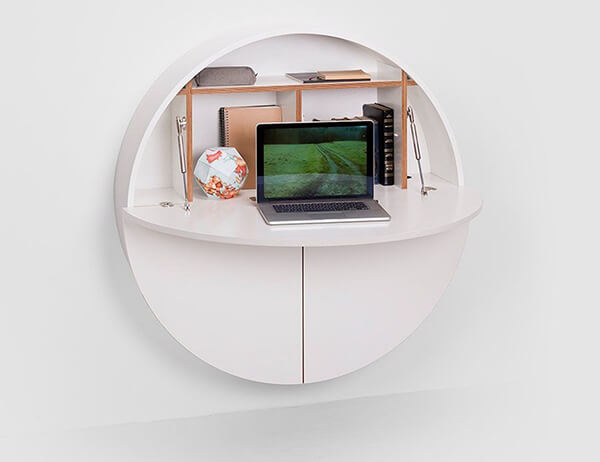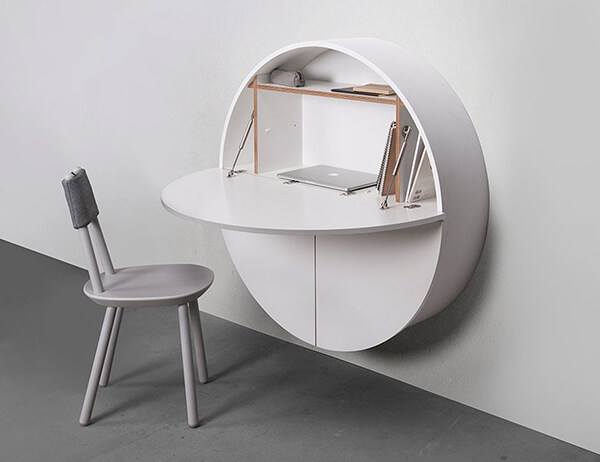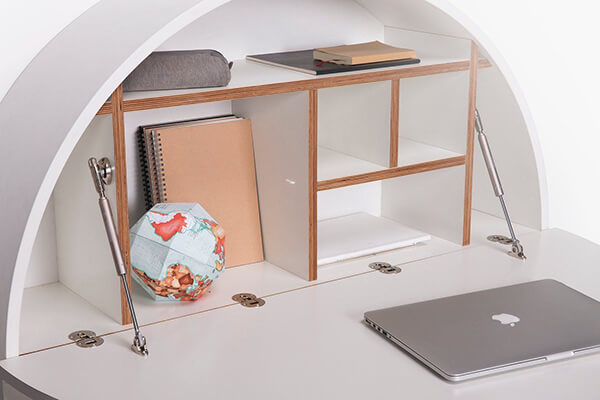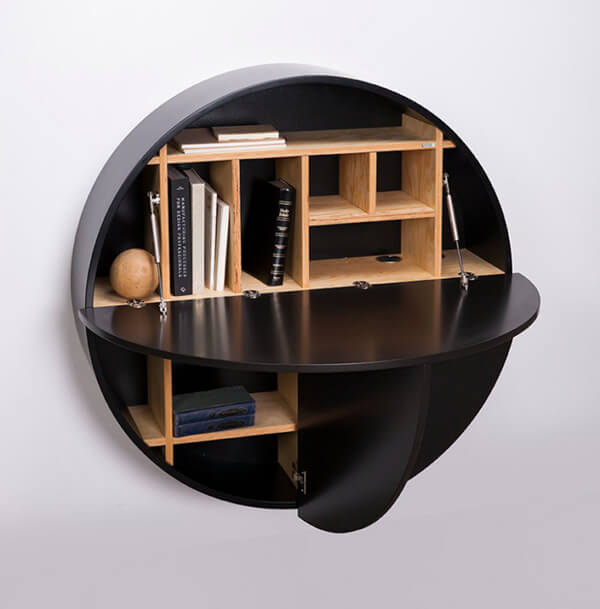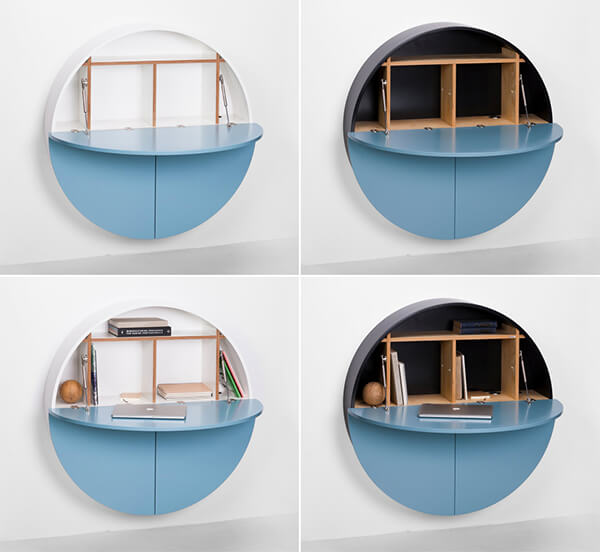 via: beautifullife