With the believe that "life's too short to get a real job." Italian designer, illustrator Elia Colombo (aka Gebe) creates below thought-provoking conceptual illustrations which combine his graphic skill and interest in philosophy. Each colorful, vector artwork illustrates the perils of modern society, and points out relatable feelings and experiences along with a good dose of humor and irony.
The topics of Colombo's illustrations focus on the commons social problems of these days such as societal pressure, mental health issues, and the negative effects of social media addiction. Although Colombo's portfolio illustrates many negative traits of today's society, he hopes his work will inspire people to "step outside of the box." He says, "Don't try to be good, just try to be different!"
Digital Illusions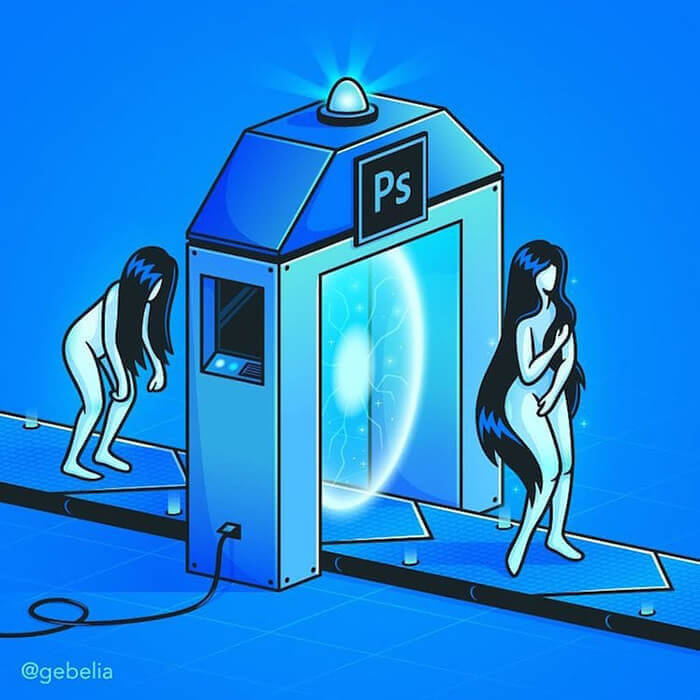 Unachievable Satisfaction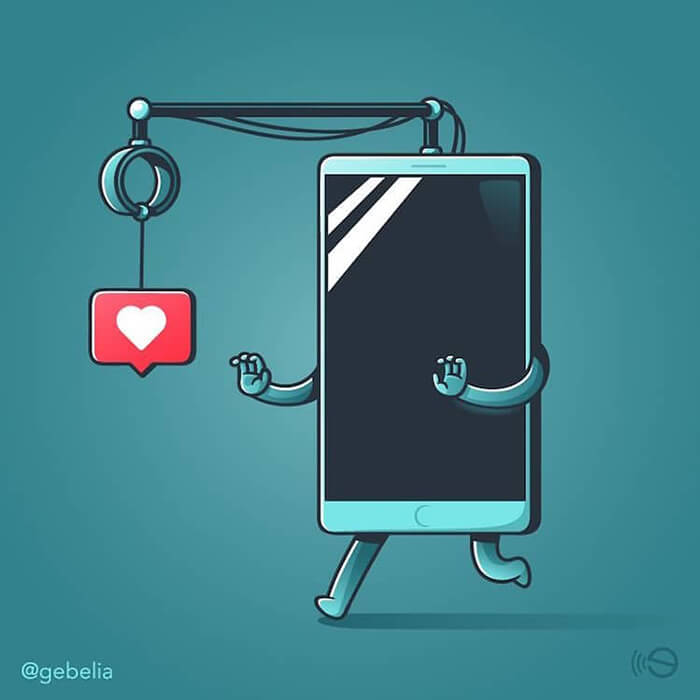 Breaking The Rule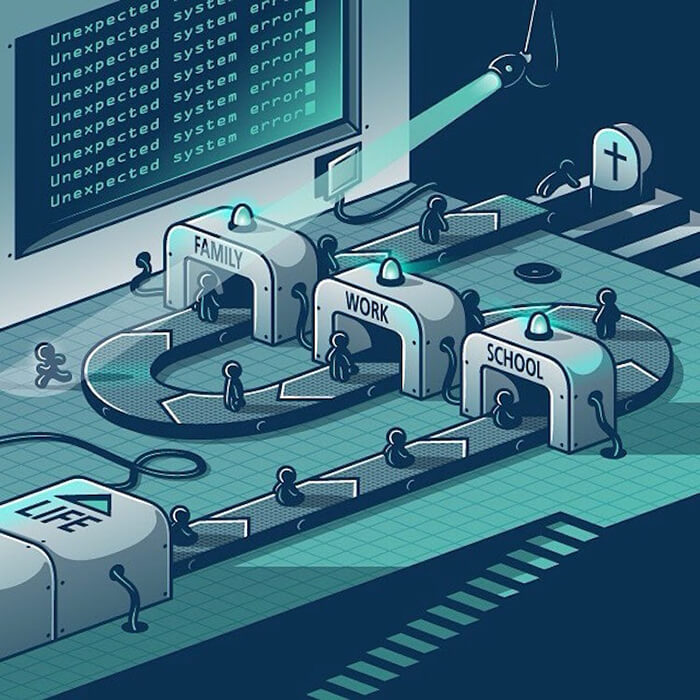 Who Am I?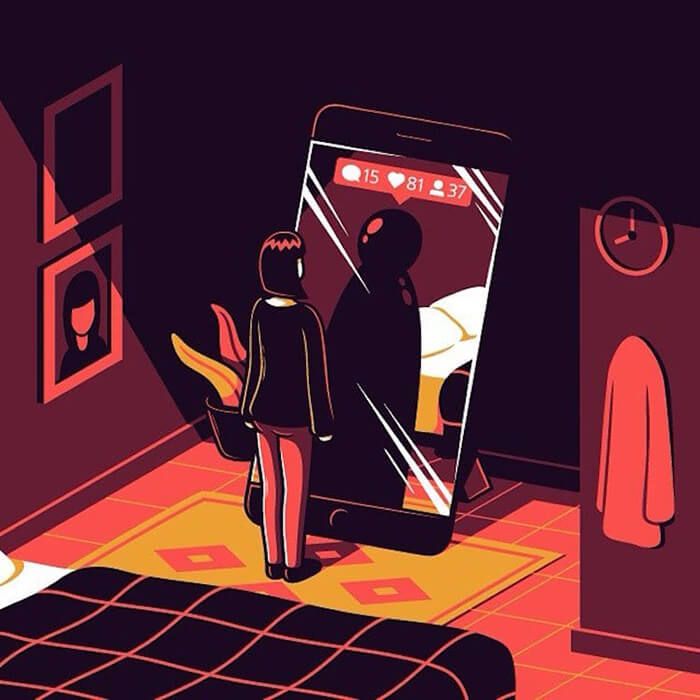 Thought Control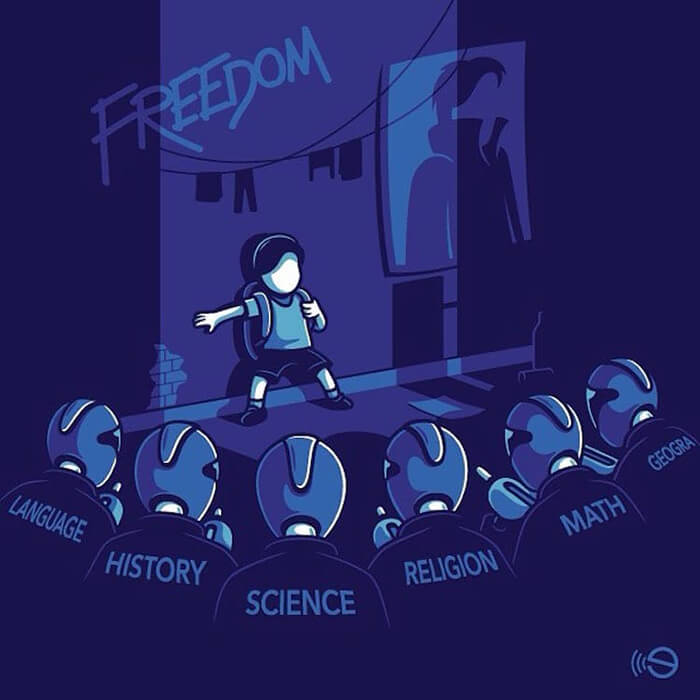 Back To School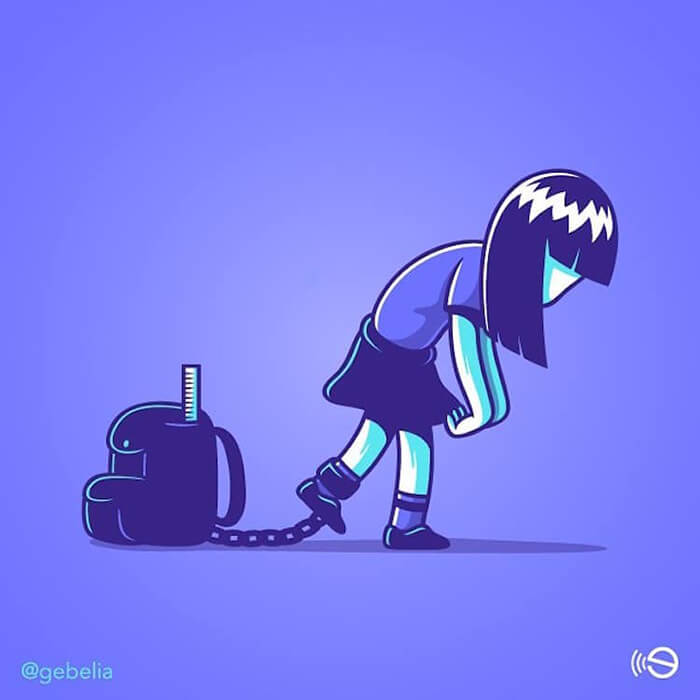 The Lost Sheep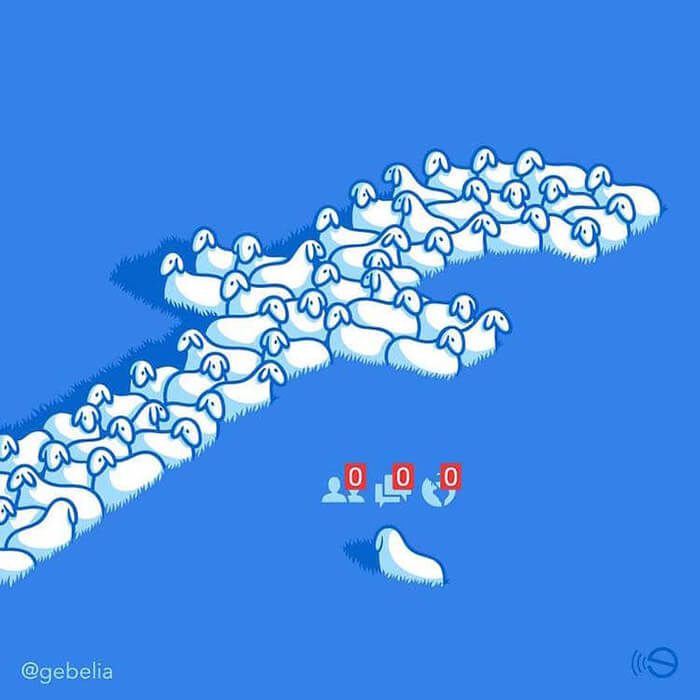 New Followers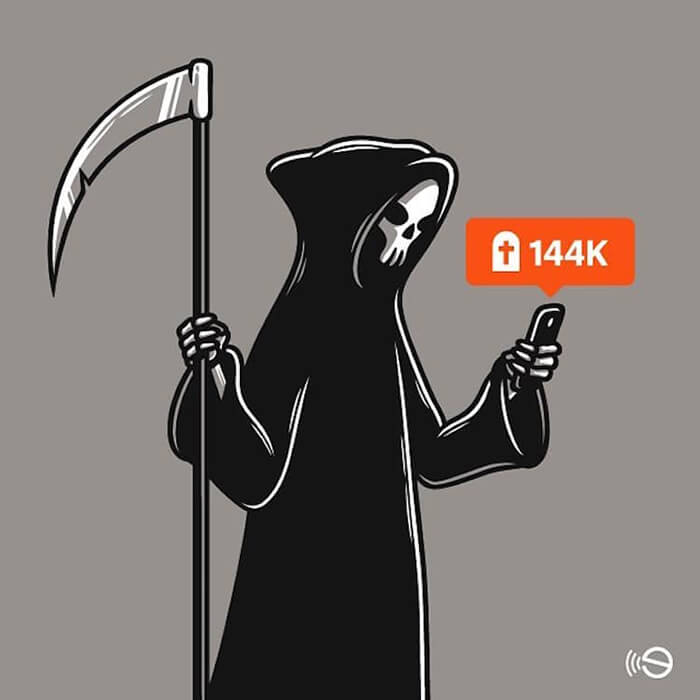 The Solo Traveller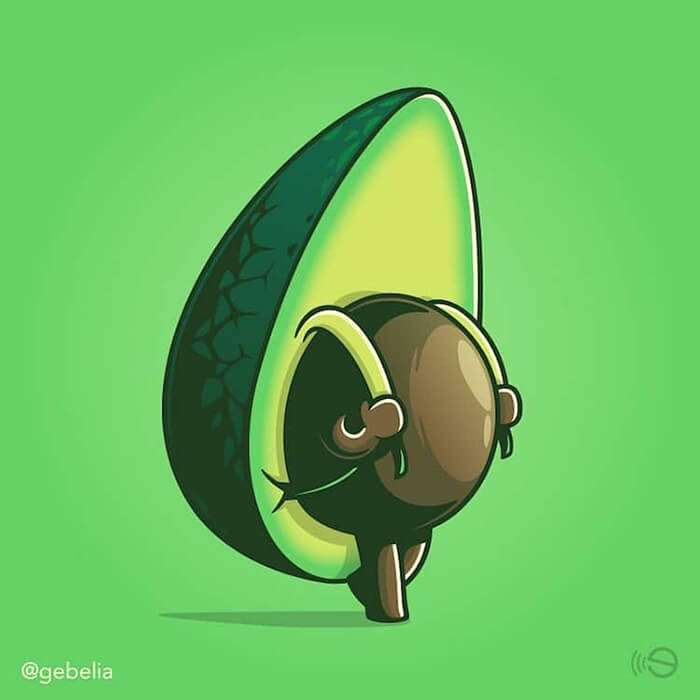 Social Workout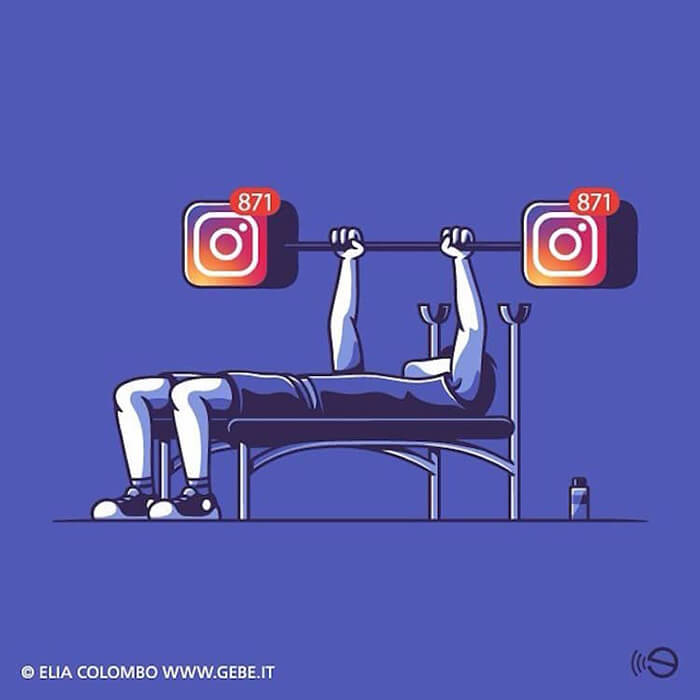 We Can Undo It!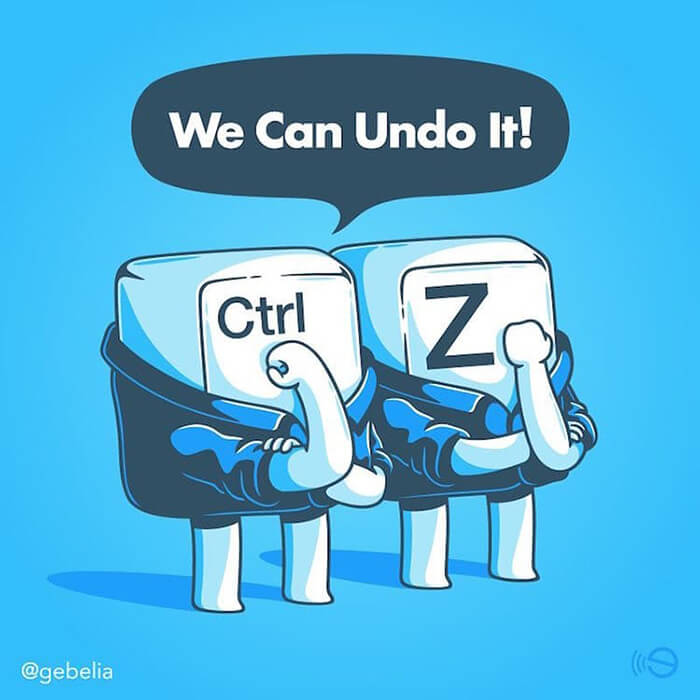 Killing Time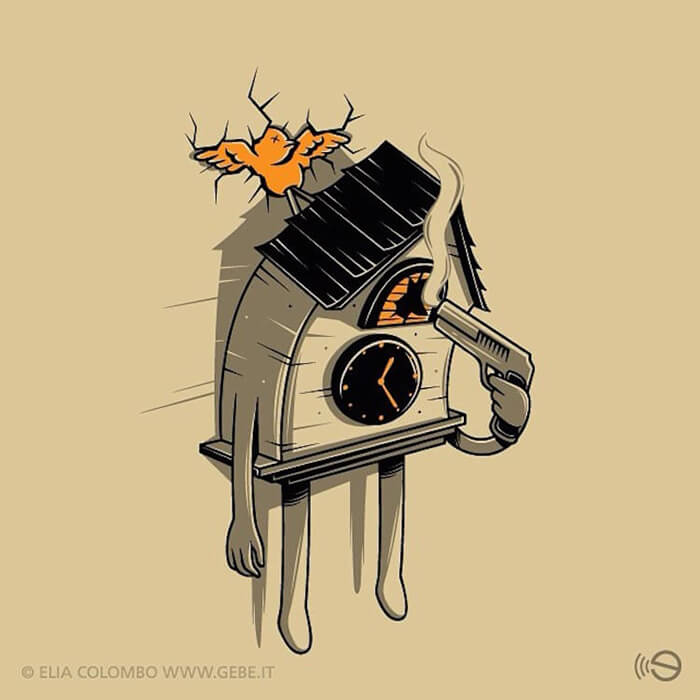 Feed Your Mind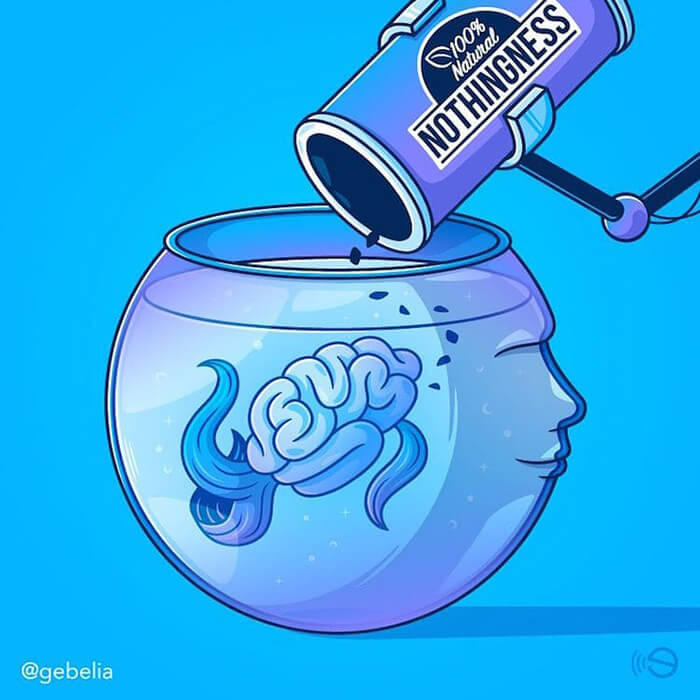 Getting A Job