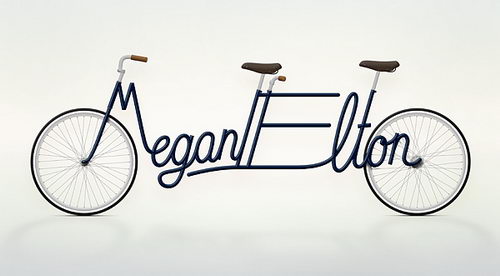 You've probably seen a lot of variations of bikes already while the bike presented in this post is absolutely unique! Swiss art director
Juri Zaech
came up with a witty and original series of bikes.
Their frames are created in form of elegant inscriptions of names of their owners.
Series is called "
Write a bike
". That is a really creative idea. But right now, it is only a concept but designer is working on a way to produce a prototype of one of the bikes.
The only things I am worrying is its functionality. It does look good, but think about what a real bike need, pedal? chain? braker? Not sure how the design will look like with those stuff added.