Uvogel, playfully taking its name from a combination of the words 'UFO' and 'Vogel,' which means bird in German, is a fully-furnished and functional holiday house near Lienz in East Tyro that would capitalize on the spectacular views available while having as little impact on the natural environmental as possible.
Designed by Peter Jungmann, this 45-square-meter house made entirely of wood, both inside as well as outside. The panoramic windows offers a unique view of the breathtaking Lienz Dolomites, bringing nature indoors to you. Its multi-functional design make sure you have a dinning area, a kitchen unit, a nice and cozy window seat, separate bedroom area for parent and kids, WC and designer shower. The Ufogel has a floor heating, which can optionally be supplemented by the stove, making sure you won't get cold in winter; and for hot summer days, a fully automatic sun protection system is installed, which can be operated manually.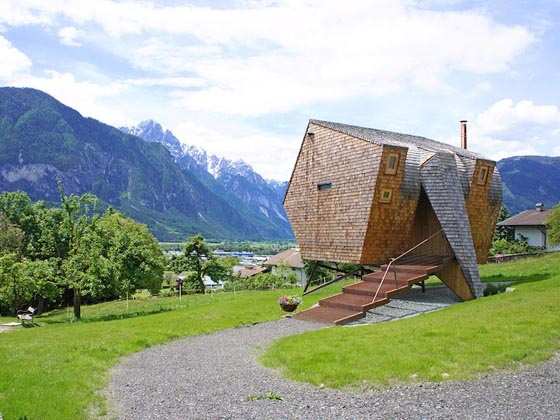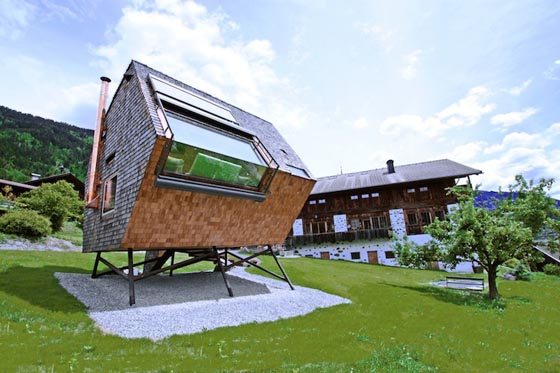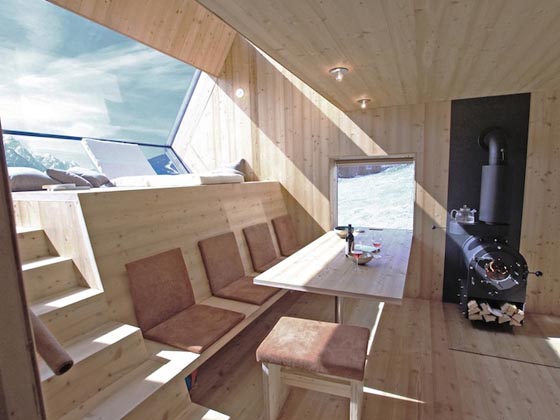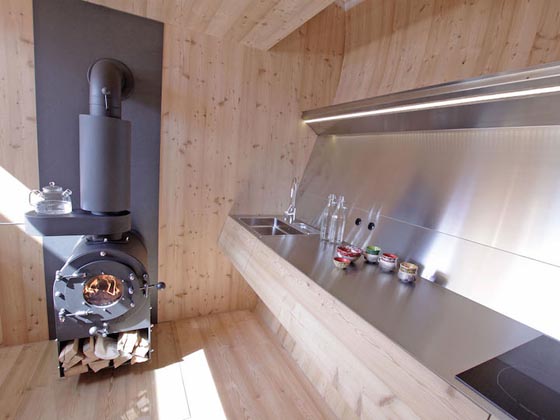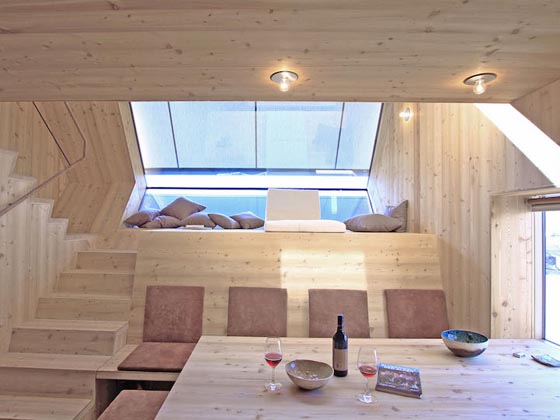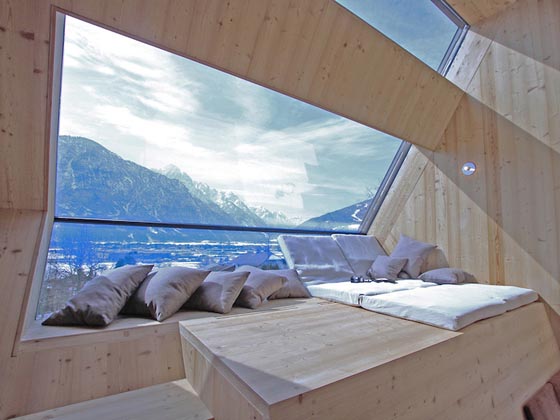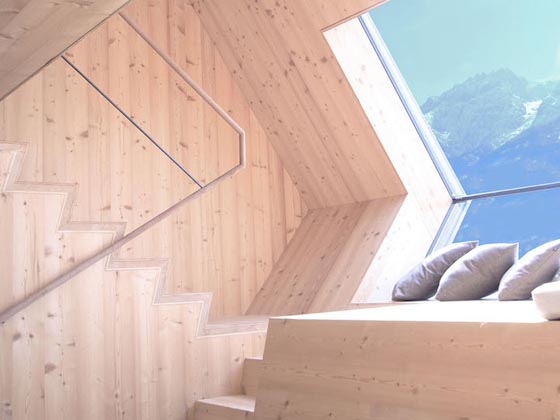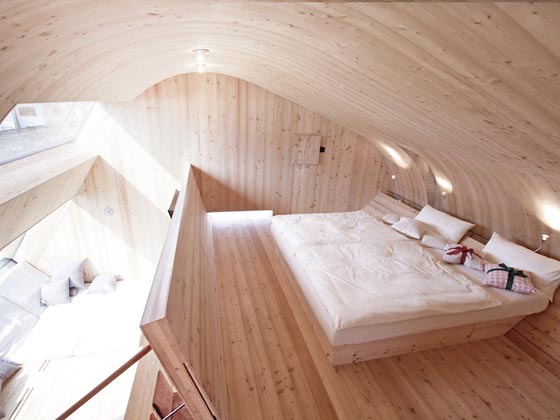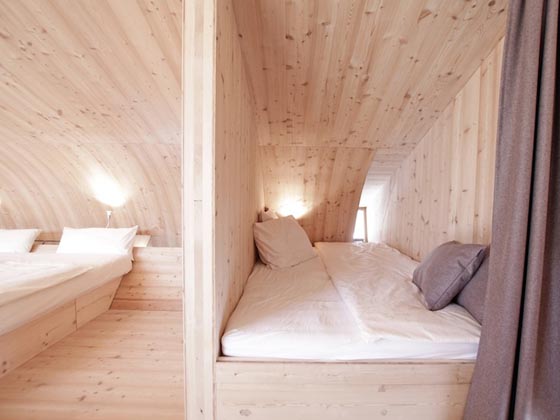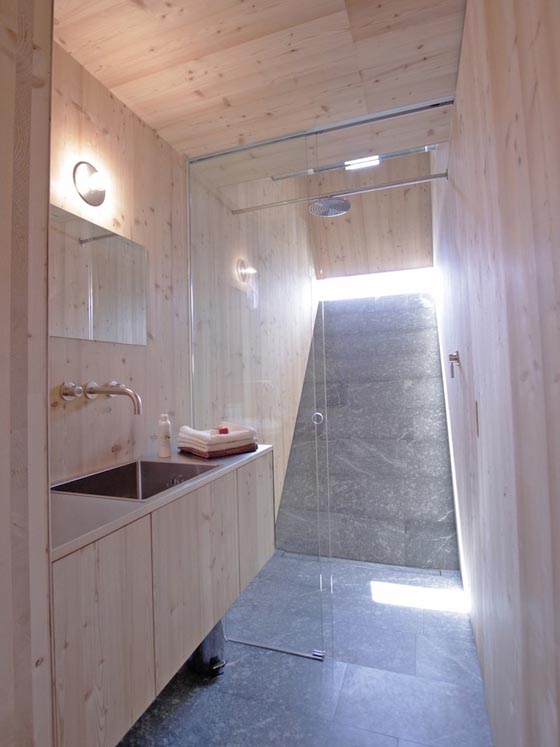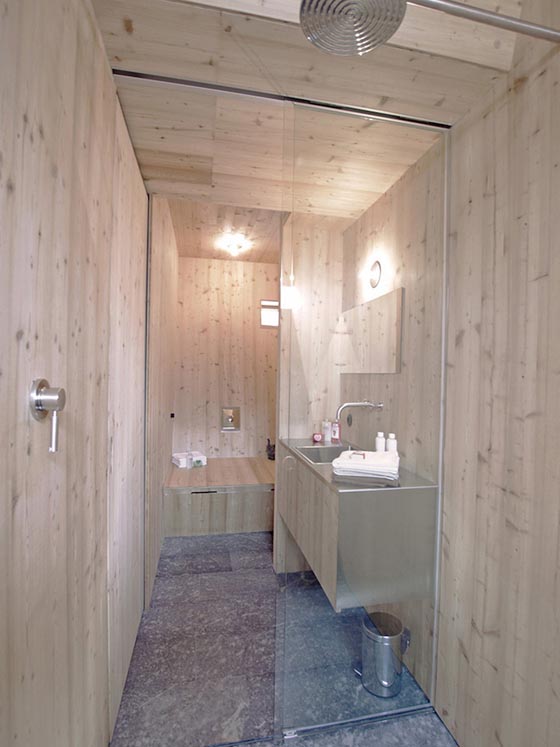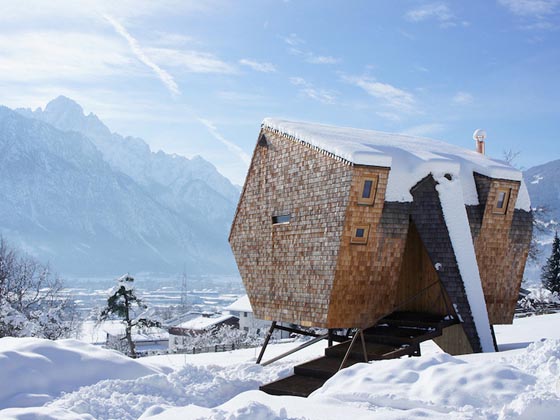 Right now, this house is now available to rent year round. So if you are looking for a unique and stylish getaway, check their site and that might be one of your option.