It is nice to set up a romantic bedroom in Valentine's Day. There are lots of exaggerated examples and some even look pretty dangerous to us, like a lot of lighting candles on bed. In this post, we will show you some simple but effective ways to help your bedroom ready for the coming Valentine's Day.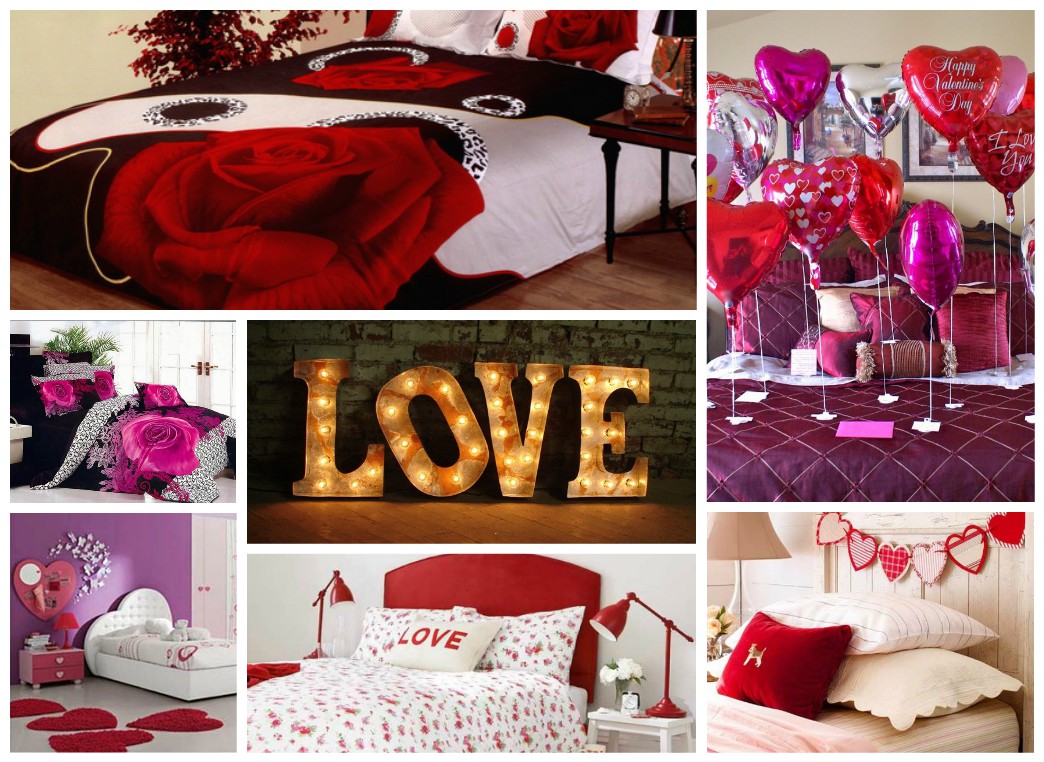 Loving themed bedding is more easy and effective way. Rose, heart, strawberry, anything symbolize loves or maybe just red color is a strong statement.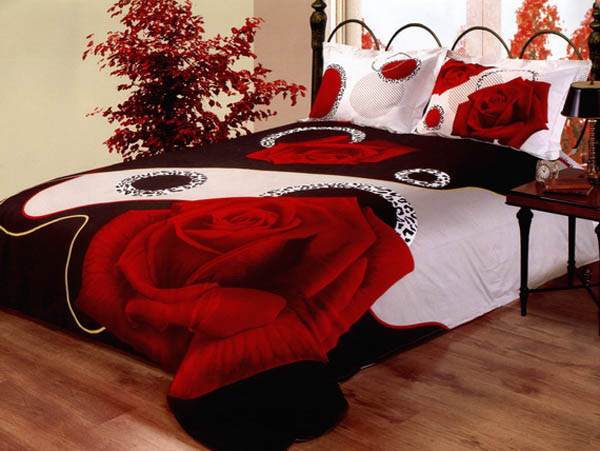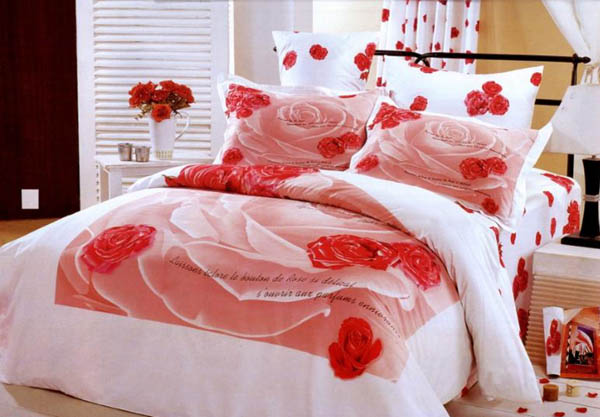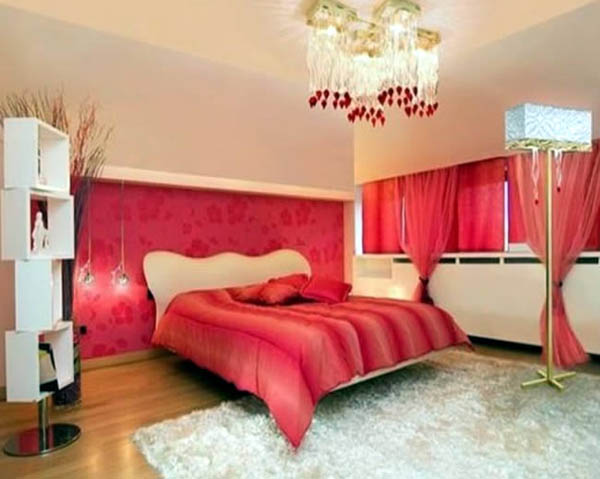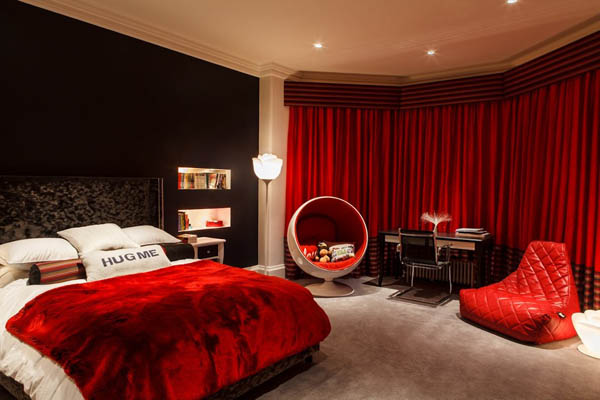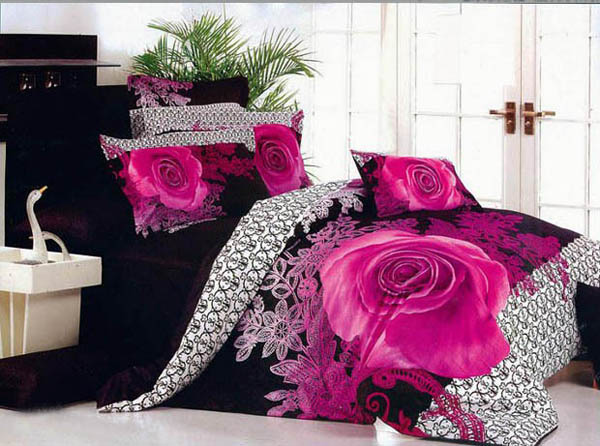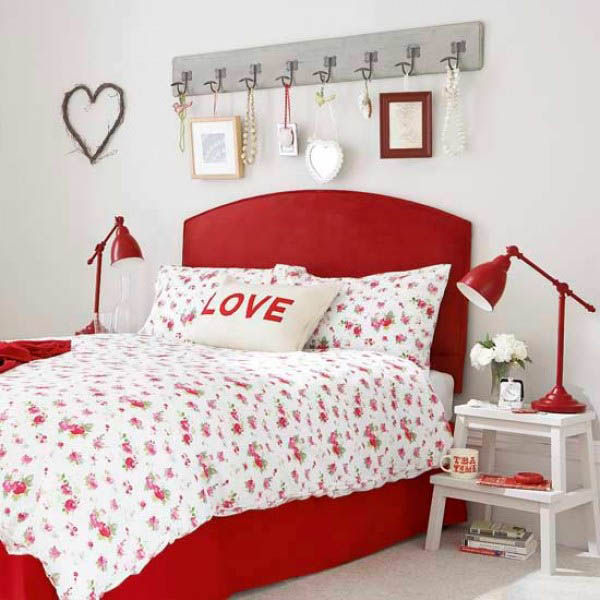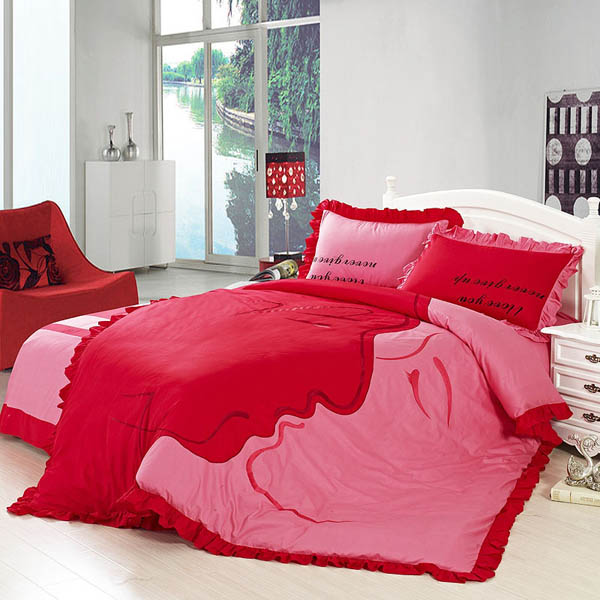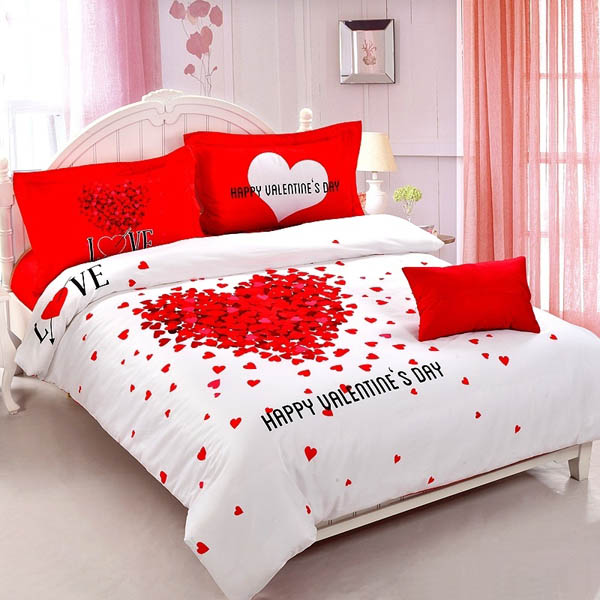 If you want to go further, get some nice cushions or floor mats, like the red cushion and heart shape floor mat in our examples. Also, lighting is important to create right atmosphere. A well designed 'LOVE' light properly will becomes the star in the special day.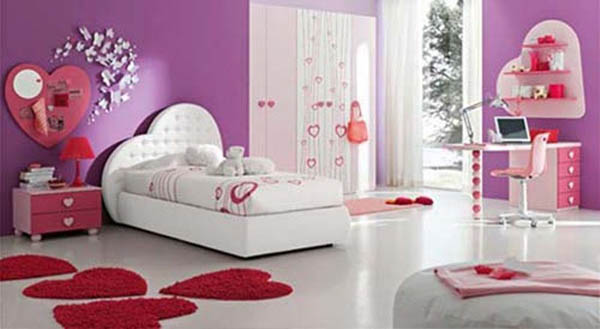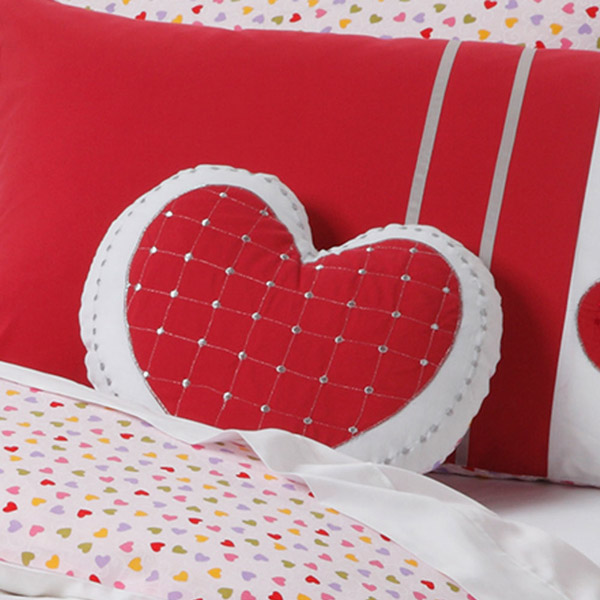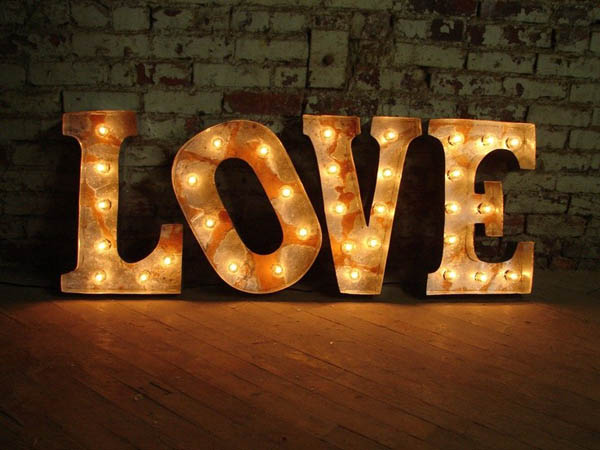 Besides those things, pedal, candles, balloon, wine and even some handmade paper craft are helpful. But from my personal suggestion, just a little bit, otherwise, it is still a quite work to clean the pedal or deal with balloon.