15 Breathtaking Panoramic Photos
Panoramic photography (wiki) is a technique of photography, using specialized equipment or software, that captures images with elongated fields of view. An image showing a field of view approximating, or greater than, that of the human eye – about 160° by 75° – may be termed panoramic.
Panoramic Photos can be very beautiful when they are captured property because the photo gives you a very complete view of a particular landscape. Here I rounded up a total of 15 breathtaking panoramic shots taken by photographers all over the world, just to give you an idea how beautiful they type of photos can be.
1. Magura [link]

2. Panorama of Sydney Skyline [link]

3. Ice House Lake [link]

4. Angels:My Home Team [link]

5. Ir Panorama [link]

6. Panorama River HDR [link]

7. Upper West Side NY [link]

8. Prospect Park Boathouse Fall [link]

9. Amager Panorama [link]

10. Fonteville Monte Carlo [link]
11. The Birds [link]

12. Will Pearson [link]

13. Gardar cathedral ruins [link]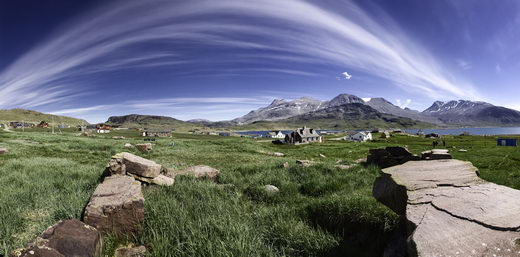 14. Storm over fjord [link]

15. Lower Manhattan [link]

Thank You for Reading Our Posts. What's Next?
Share this post:
Follow our updates:
Read related posts on our site:
Leave us a Comment:
Other Design Articles You May Find Interesting
Loading...