If you even ate the Asian food, you should have the experience of using single-use chopsticks. Almost 25 million trees and bamboo plants are needed. So, in order to avoid such waste, people started recycling them. In this post, I will present you with 11 creations made by recycled chopsticks. They might not that pretty or impressive for you, but it is a good try to save environment at least.
Folding Baskets [link]
These folding baskets made with Recycled Bamboo Chopsticks are amazing! They are strong so you can load them up, and the superior air circulation keeps fruits and veggies fresh. They are also perfect for holding nuts, serving bread or just as a display piece.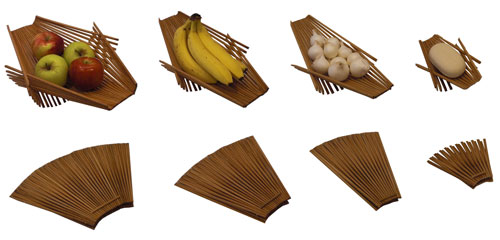 Canoe made from disposable chopsticks [link]
A former city employee in the Fukushima prefecture town of Koriyama has built a 4-meter (13-ft) long canoe from thousands of used disposable chopsticks recovered from the city hall cafeteria. Ogawara, spent the last two years of his career collecting used chopsticks from the cafeteria. Then he spent over 3 months gluing 7,382 chopsticks together into strips to form the canoe shell, to which he added a polyester resin coat.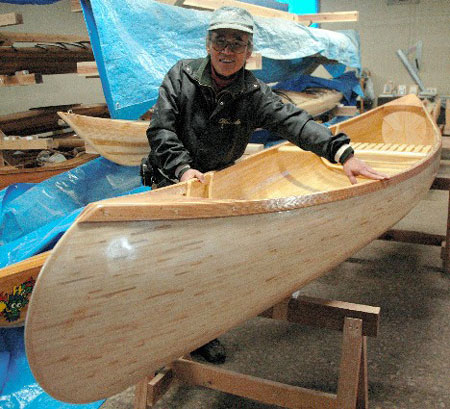 Chopstick Dress
This dress was created by student attend "Waste Chopsticks Utilization Contest in East China, which aims at enhancing children's awareness on environmental protection, attracts more than 100 students to show their creative designs.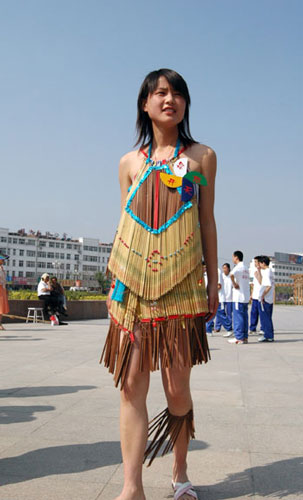 Chopstick Wine Rack
This unique wine rack is made from over 1,000 single-use chopsticks. The chopsticks are cleaned and thoroughly sanitized at high temperatures, then stained and bound together to create this wine rack, which holds up to 27 bottles of wine.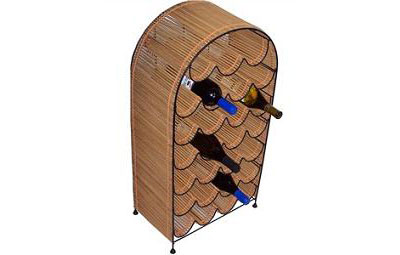 RECYCLED CHOPSTICK LAMPS
[
link
]
Three Styles:
– Fong lamp has square shape and tapers slightly at the top.
– Bey lamp is has bamboo chopsticks that are slightly bent to make a nice curved shape.
– Sahn lamp is a beautiful triangle lamp is lined with paper and is handmade with about 55 recycled chopsticks.
Depending on the decor of the home there is sure to be a place where the natural and/or tea-stained versions would fit in perfectly.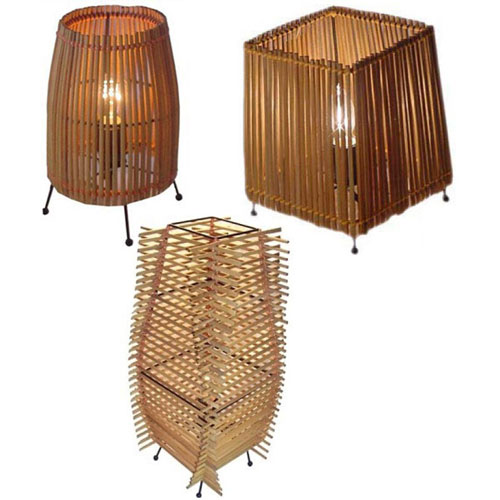 Chopstick Vase
[link]
Chopsticks are stained and placed around recycled water bottles and wrapped with twine.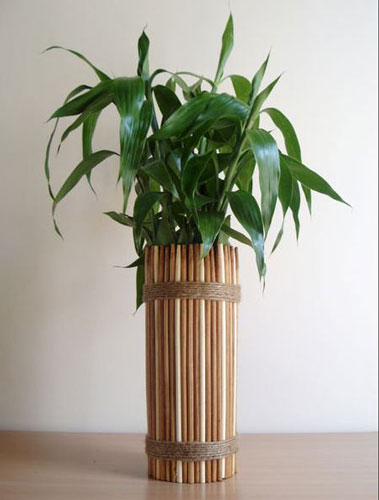 Altered Chopstick Necklace and Earrings
[
link
]
Chopstick can also be used to create your jewelery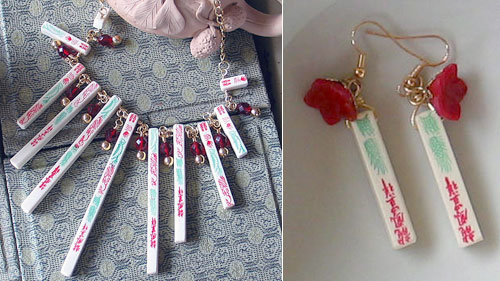 Artist Uses Chopsticks to Demonstrate Waste
[
link
]
Donna Keiko Ozawa, a Japanese-American who lives in San Francisco, uses chopsticks in her Waribashi project to make a point about wastefulness and environmental responsibility. She fashions washed and dried chopsticks into primitive, abstract installations held together through the manipulation of static electricity, gravity, and drilled holes.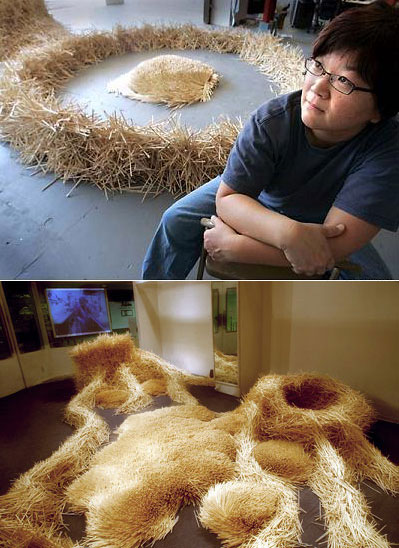 Sea Urchin lamp
[
link
]
Chopsticks set in cast resin. UL approved light screws into center housing.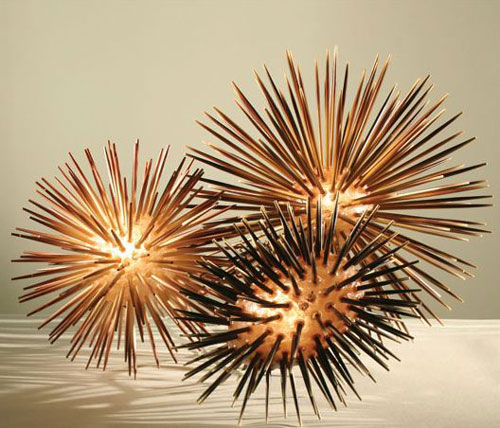 Chopstick Marine sculptures
[
link
]
The artist, Mr. Koike Masataka uses discarded wood chopsticks to craft beautiful marine sculptures. But you know what, this doesn't look like chopstick to me anymore… Just like the wood are crashed and reused…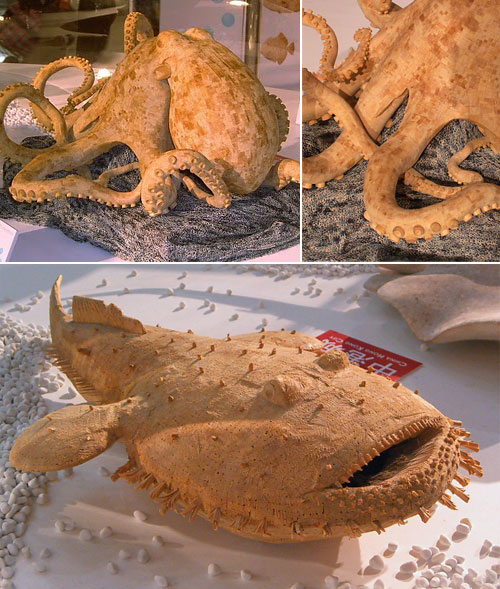 Chopstick Place-mat
[
link
]
A simple but elegant idea—a place-mat made of chopsticks! Find them at Asian supply stores, some party favor stores, or online. It's perfect for stir-fry meals or as a coaster.