It is spring and it is gardening time. If you enjoy spending time outside in the garden you'll enjoy it even more with the tools featured in this post.
Please be noted, 5 of below items are some concepts/prototypes and 5 of them are real ones you can buy. Take a look at these and let us your favorites. If it is not on the market yet, let's vote for it and hope the designer can hear it and make it true.
We are a participant in the Amazon Services LLC Associates Program, an affiliate advertising program designed to provide a means for us to earn fees by linking to Amazon.com and affiliated sites.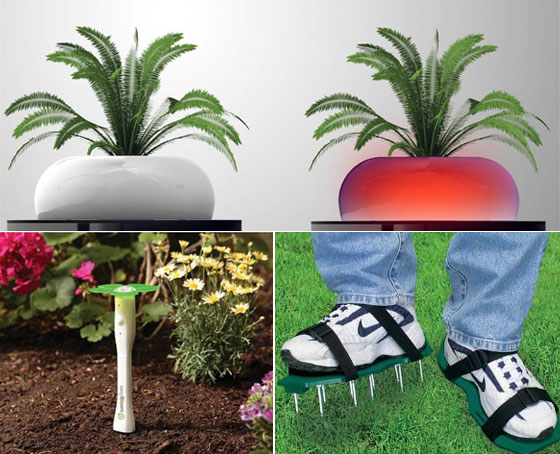 Editor pick: Scuddles Gardening Tools Set
Scuddles Gardening Tools Set makes gardening easy for anyone. Our kit will help you clear dirt and debris from plants without doing damage to the bases of the plants. You can also use them to help plant seeds and dig soil easily as well. The kit includes: Gloves, Hand trowel, Digging fork, Shovel, Spade, Weeder, and transplanting tool. These are the most essential gardening hand tools you'd need for your garden. They're extremely durable and heavy duty, and also ergonomically designed so they're comfortable to use. The tools are made with high-quality wood and anti-rust coated steel. The set is lightweight and perfect for home and garden use. It also makes it the perfect gift for anyone interested in gardening.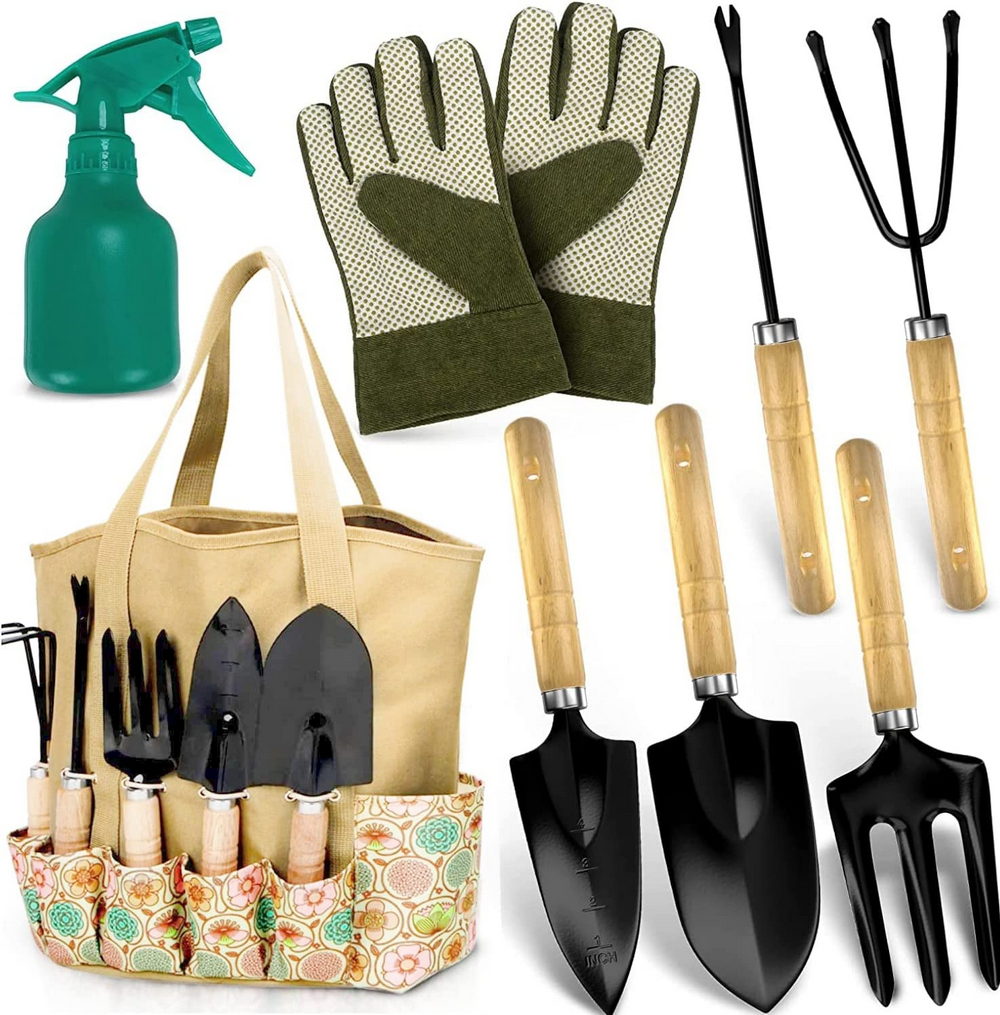 1. THE RIPE RADISH [source]
Had enough of planting fake crops in Farmville, but not quite ready to go totally Martha Stewart in your garden? Designer "Sexin" has created "THE RIPE RADISH" for you. This solar lawn lamp serves many a purpose. First, it's a solar powered lawn lamp that is white during the day as it collects solar power-ups, then at night it glows red to light your way, cute! Second, it's a house for your soon to be born radish buddies, still cute! And lastly, it's a neat way to play the new Super 3D Mario Garden!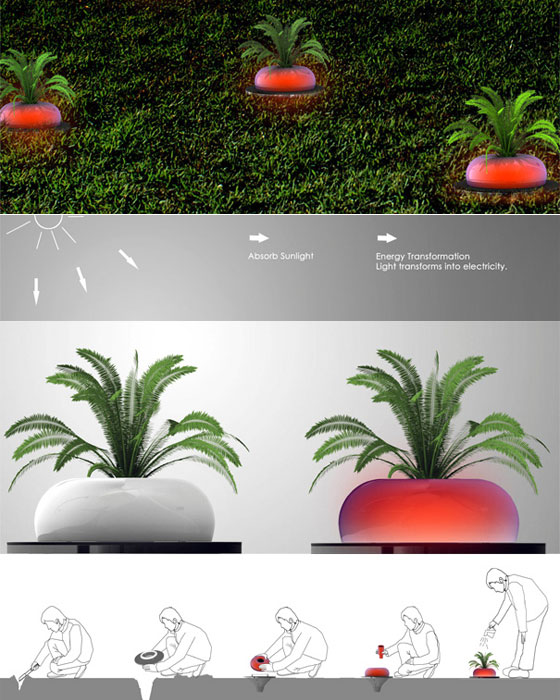 2. Odyssey Muck-Vac [buy on amazon]
Odyssey Muck-Vac Cleaning System removes sludge, dirt, scum, fish waste and other debris from ponds and fountains. This easy to use vacuum contains no moving parts so it does not cause ponds to get stirred up and cloudy. It comes complete with a muck-vac power head, vac head with brush, telescoping poles and vacuum hose. Just hook up to the garden hose and turn on the water. Requires a minimum 50 PSI water pressure to work properly.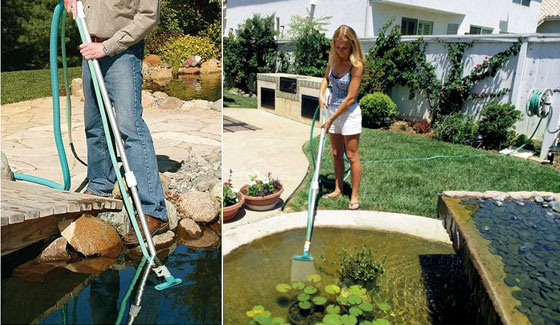 3. U-CAN [source]
The U-CAN, inspired by the elephant's super-functional trunk, features an extended tactile spout and built-in wheels on either side of its reservoir that make it easy to pull from gardening area to gardening area. Usable by adults, children and seniors alike, this functional design is particularly useful to users with limited mobility or strength by preventing injuries and exhaustion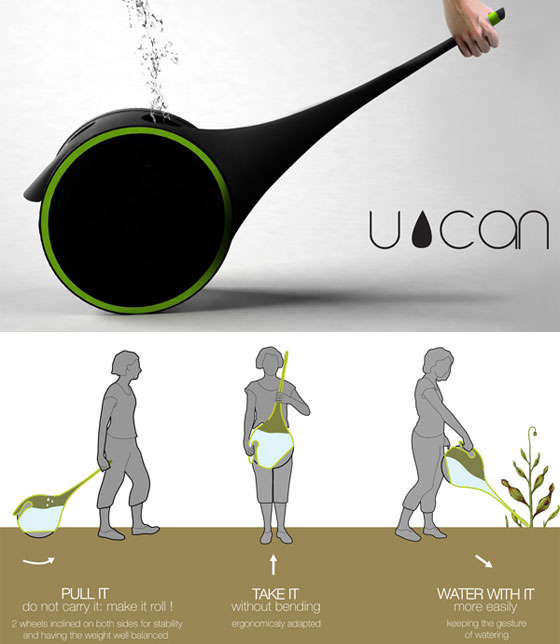 4. EasyBloom 1000 Plant Sensor [buy on amazon]
Access the EasyBloom database of 5,000+ plants (U.S. only)
Find plants to thrive in every area of your home and garden, based on algorithms developed by leading plant horticulturalists and botanists
Diagnose ailing plants and bring them back to health
Keep inventory of your own plants for one-click plant care
End the discouraging cycle of trial-and-error planting. Saves you money and time!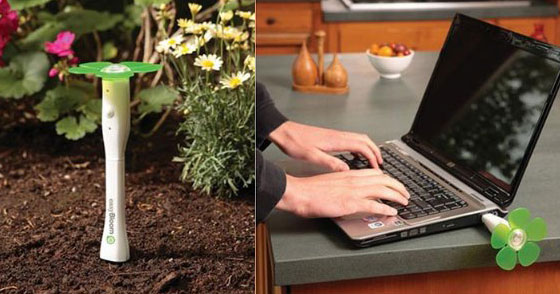 5. RoundUp – Hose Wheel by Matthew Swinton [source]
The Hose Wheel solves problems of storage, maintenance and use that occur with common garden hose reel storage products. This all-in-one unit allows the user to unroll and rewind their garden hoses without having to pull or touch them. The unit travels to point of use, thus avoiding kinks, tangles and dirty hands. The short hose feature allows the user to reach the distance of a seventy-five foot garden hose while only having to deal with six. Though the concept shows a shorter length of hose being used, longer lengths could be used to suit the needs and wants of the user.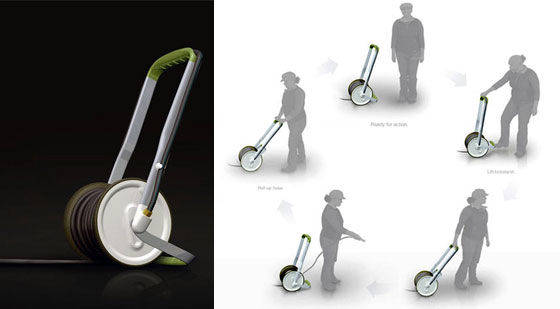 6. Jackson Seven-in-One VersaPlanter Garden Multi-Tool [buy on amazon]
Multi-purpose industrial grade landscaper tool
Ergonomic grip with soft over-mold for comfort
Trowel/transplanter, serrated edge for mulching, sharpened straight edge for cutting sod and twine cutter
Leather sheath included
12-inches measurement scale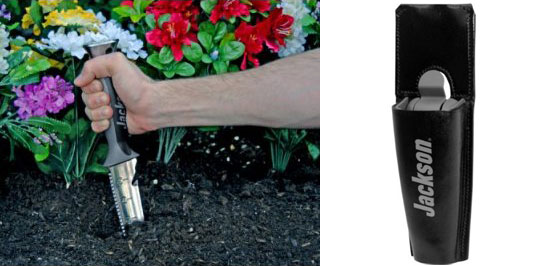 7. Plant Mate – Solar Power Spikes for Plants [source]
It is a guide for any gardener on a sort of small garden (or potentially giant garden) project that needs a little bit more than eyeballing. It's a set of spikes you jab into the ground, each of them powered by the sun, each of them made to relay information to you about the moisture and nutrient levels of the soil, as well as sun exposure and temperatures the plants are receiving. This mate works in concert with your phone (or tiny, handheld computer) using existing "smart phone technology" for data input and output.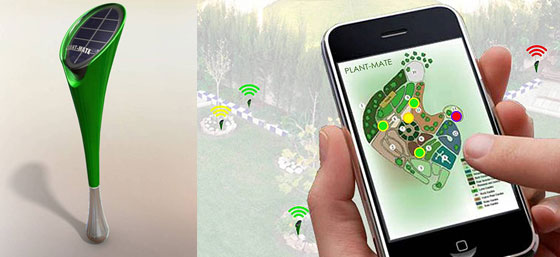 8. 18-Inch StaySharp Max Push Reel Lawn Mower [buy on amazon]
60% easier to push than other reel mowers, patent-pending InertiaDrive
Reel delivers twice as much cutting power to blast through tough spots that would jam other reel mowers
Exclusive StaySharp Cutting System cuts grass without blades touching for long-lasting performance without costly annual blade sharpening
Inset wheel design offers closer side edging, and a unique grass discharge chute throws clippings forward cleanly, away from your feet
Cuts all grass types, even tough southern varieties like St. Augustine, Zoysia, Bahia and Bermuda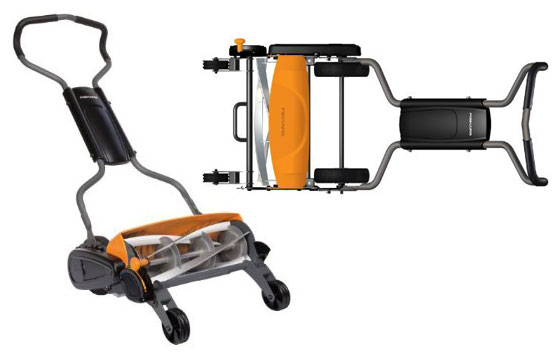 9. Rugiada waterer [source]
The Rugiada waterer is an all-in-one irrigation solution that lets the common user garden like the pros. After inserting into the ground, the user selects the vegetable's typology and the garden's dimensions. Internal components including a humidity sensor and photocell for radiation detection automatically regulate the time and kind of irrigation (atomization, sprinkle, or droplets).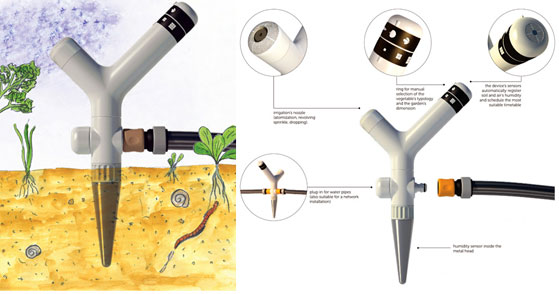 10. Aerator Sandle [buy on amazon]
Aeration Just Got Easier With The Aer-step Aerator Sandals – Save Time, Money And Effort. Aerate your lawn while you mow, trim or walk around your lawn. Every step enables air, fertilizer, and water to reach directly to the root zone – resulting in a healthier, thicker and greener lawn. Opens up hard, compacted soil and helps your lawn to grow. Twenty-six 1 3/4 inch steel spikes. Fits any adult shoe size.