Who doesn't like pizza? They are tasty, easy to make, eat and share. We have rounded up some of our favorite and essential items for making and eating pizza. Here you will find a list of all the tools and devices needed to master the art of making / eating Pizza. Enjoy!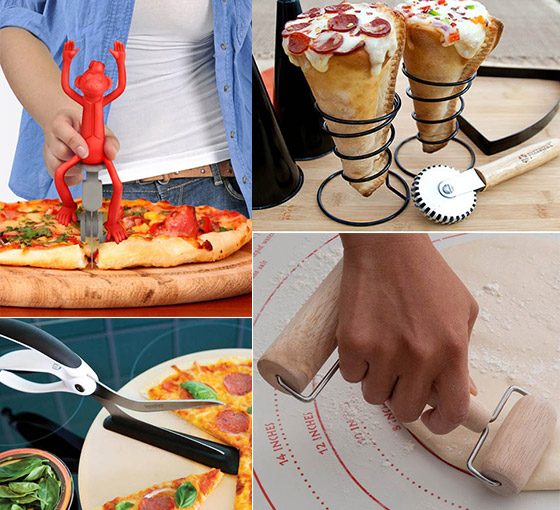 We are a participant in the Amazon Services LLC Associates Program, an affiliate advertising program designed to provide a means for us to earn fees by linking to Amazon.com and affiliated sites.
1. Pizzacraft Grilled Pizza Cone Set [buy on amazon]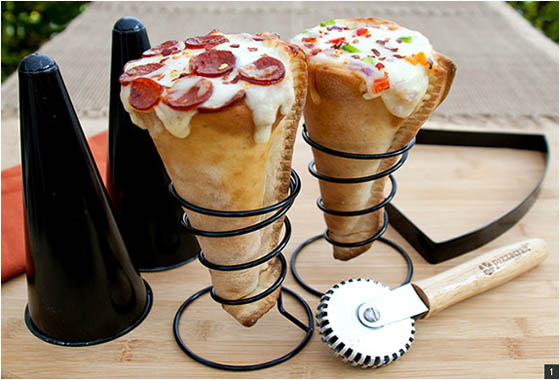 2. Dreamfarm Scizza 12-Inch Pizza Scissors [buy on amazon]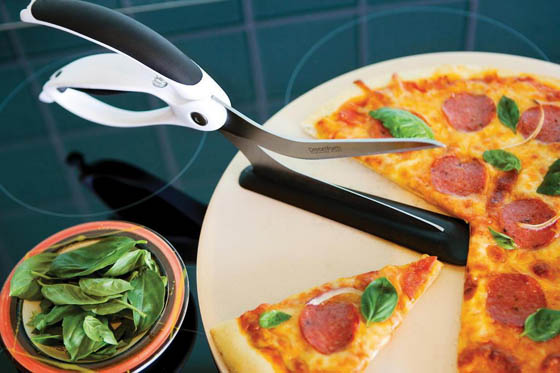 3. Emile Henry Flame Top Pizza Stone [buy on amazon]
The Emile Henry Pizza stone has integrated handles for easy transportation. A unique micro-crazed glazing makes a crispy, well-baked crust and is stain resistant. It will not become sticky or stained over time and you can cut directly on the stone without cutting or scratching the surface.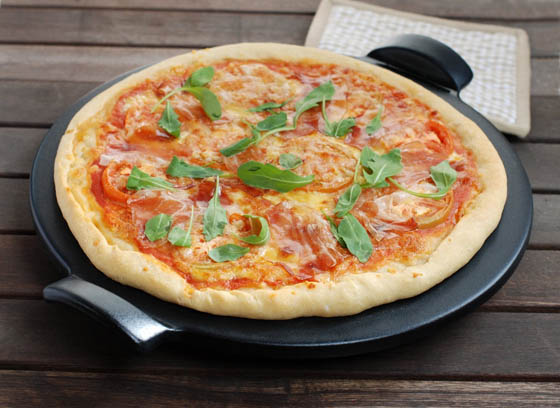 4. Adjustable Rolling Pin Plus [buy on amazon]
The Multi-Color Adjustable Rolling Pin Plus will take the guess work out of preparing pizza and pie bases, lasagna sheets and filo pastry. The rolling pin has four sets of colorful, removable discs which raise the rolling pin to the required thickness of 1/16-inch, 1/6-inch, 1/4-inch and 3/8-inch off the work surface.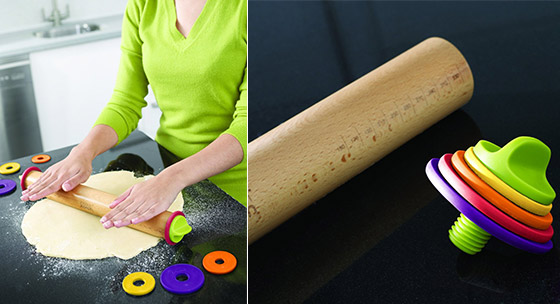 5. Bialetti Taste of Italy Pizza Chopper, 14-Inch [buy on amazon]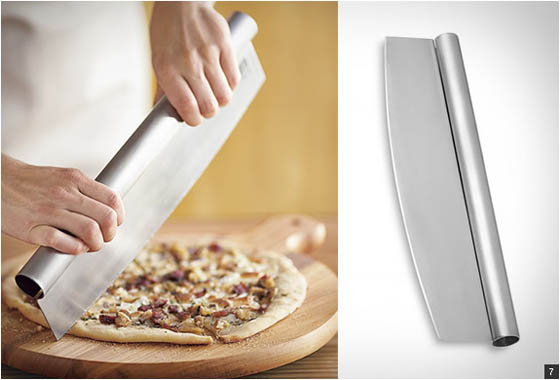 6. Pizza Box Oven [buy on amazon]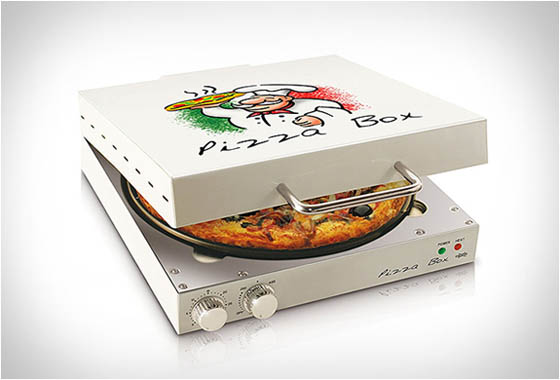 7. KettlePizza Basic Kit [buy on amazon]
Turn your charcoal grill into a wood-fired pizza oven with a KettlePizza Pizza Oven Kit. KettlePizza works with all kettle grills including Weber and others. The basic KettlePizza kit includes a laser machined stainless steel riser sleeve, a high-temp thermometer, wood handles with stainless hardware and a 14 inch pro pizza pan.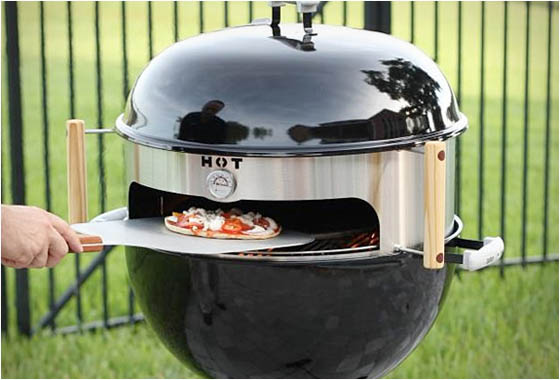 8. Pizza Wheel [buy on amazon]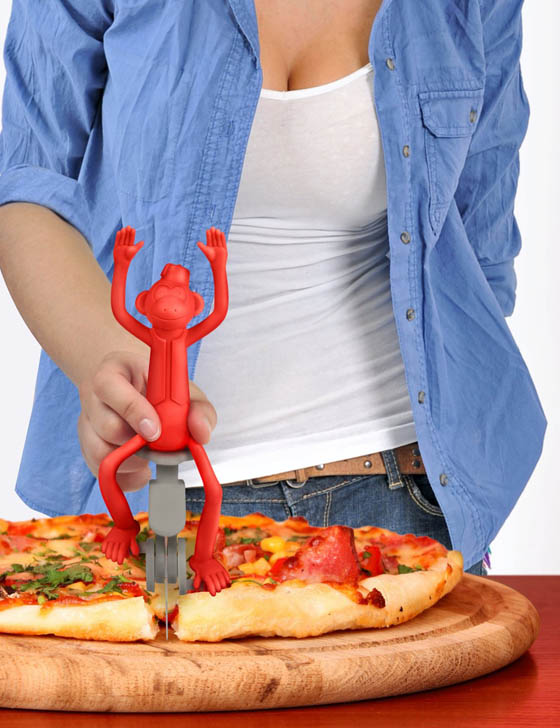 9. Camp Chef Italia Artisan Pizza Oven [buy on amazon]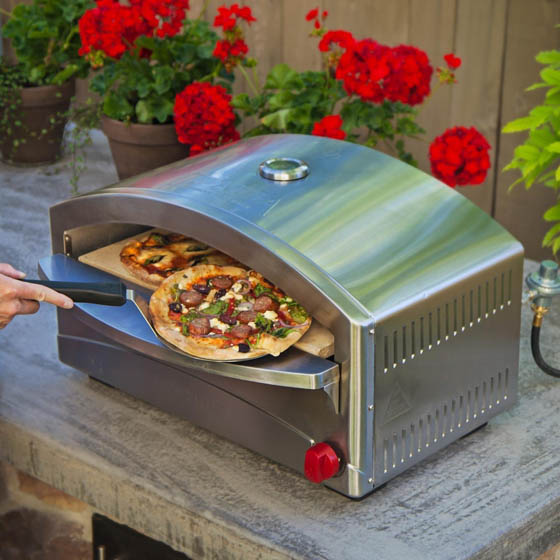 10. Wooden Pastry and Pizza Roller [buy on amazon]
The perfect 2-in-1 tool for pie, cookie and pizza dough. The large roller, 4.25 inch/11cm, smoothly rolls out dough and easily achieves the exact consistency, thickness, width and length. The small roller, 2.5 inch/6cm, makes it easy to fill in dough to the edges and ensure uniform depth around the inner rim of the pan. Also ideal to crush nuts, crackers, cookies and bread crumbs. Stainless steel rods balance the wood rollers. Hand wash.