Rugs can help draw attention to a certain part of the room or just be a focal point by itself. Choosing the right rug for an interior can be a real drag, especially if you want your rug be the focal point. Here, we rounded up 10 Cool Rug Designs which might not be most elegant design but definitely something cool and eye-catching. It will be a good conversation starter if you have any rug like those.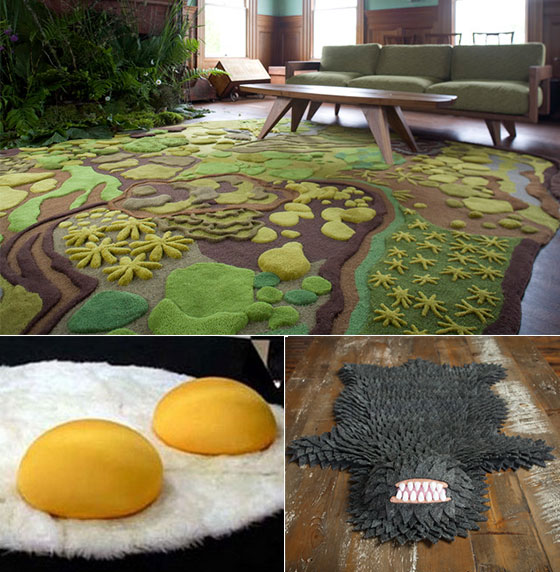 1. Forest Floor [source]
A multifaceted landscape of color, texture and dimension. Sparkling, delicate moss creating its own forest at the tiniest scale. Rocks draped in moss snuggle the stream. Star shaped plants that seem to have crawled from the ocean. Rich hearty soil that nourishes and holds it all together. Prefect for kids room.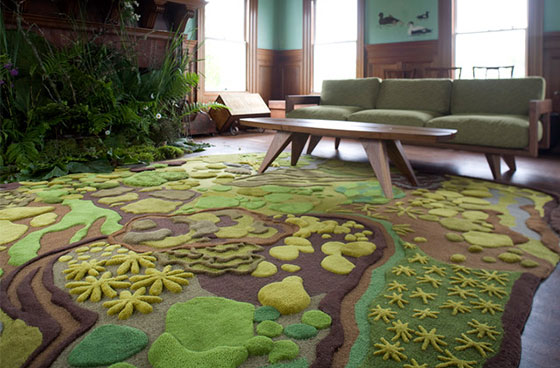 2. Monster Skin Rug [source]
Handmade from wool felt and polymer clay by the artist.
Approximately 36in x 50in , 91cm x 127cm.
Rug will vary slightly from piece to piece.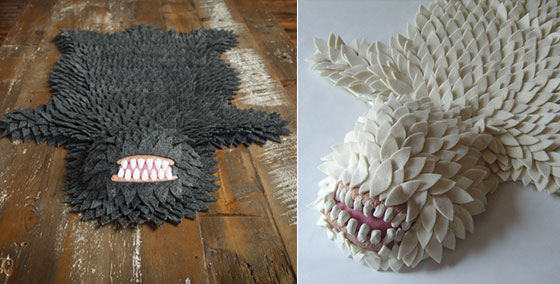 3. Swimming Pool Rug [source]
The Grand Grand Splatch Rug emulates a swimming pool complete with splash and was designed by PUPSAM (David Puel and Thomas Libé).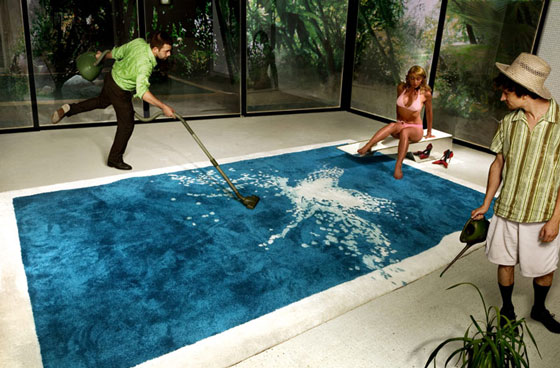 4. Woody Wood Rug [source]
Welcoming enough to warm even the most austere modern spaces, the Woody Wood Rug instantly adds that personal touch to any home or office. It might just be as charming as the designer's profile, which is so disarmingly earnest you might just end up buying something.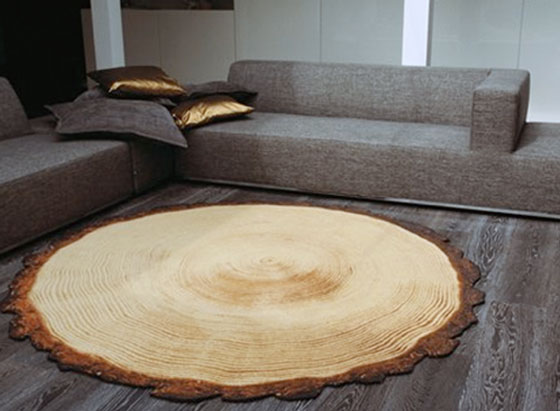 5. Imperial Rug [source]
This rug by Nauris Kalinauskas is perfect for anyone that likes mixing things up occasionally, as you can interchange the pieces to fit the size and color combination you want. Each set has 10 pieces of the same color, so you can combine multiple sets to find your own unique color pattern.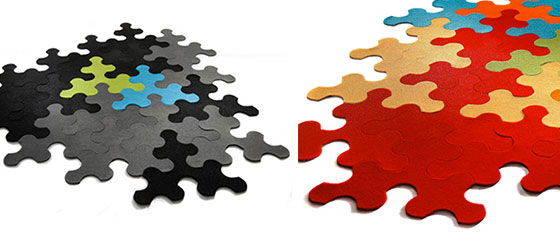 6. Scrappy Shag Leather Rug [source]
Butter-soft and textured underfoot, this rug delivers a delightful, offbeat floor covering with audacious flair and panache to spare. Made in India.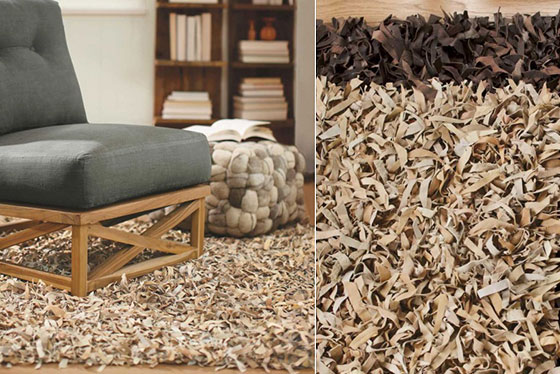 7. Piano Rug [source]
The Piano Rug belongs to Amazed and is a great idea for anyone working in the fascinating field of music. Still, this rug is so elegant and anyone interested in this domain, not necessarily practicing it, would appreciate it. Featuring piano keys, this black and white carpet would go nicely in a large contemporary living room.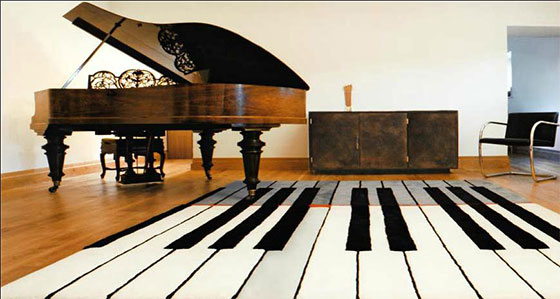 8. Miniskull rug [source]
It blends cheerful colors and designs with a laid-back fabric and a fairly traditional skull and crossbones shape in a way that works shockingly well.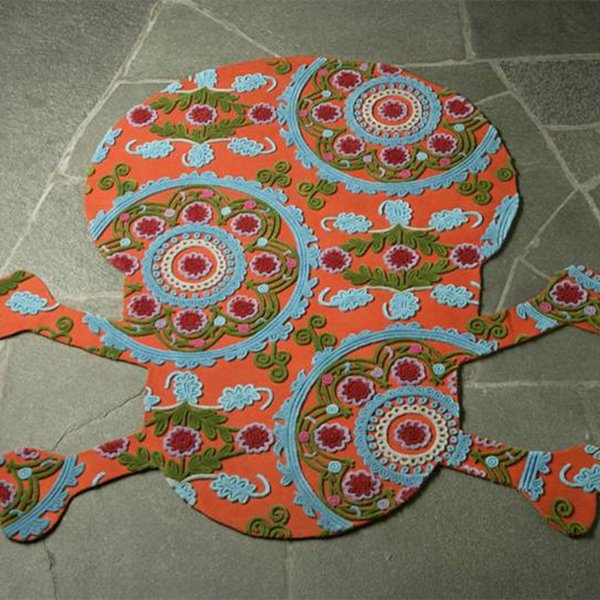 9.Rug + chair, all in one
Designers call this unique carpet design with a "dispenser of convenience." This provides flexible solutions for the business of ordinary life. Children can play, you can also use it to your guests if there is not much room. In addition to the carpet very easily bring along a picnic, bring the party to live.
10. Sunny shag Up rug [source]
The clever culinary carpet resembles two sunny-side-up eggs, with cushy yellow yolks and all. The white rug is made out of a shaggy fur fabric that's perfect for walking on with bare feet. Not only is this carpet cozy and comfortable, but it will definitely add some humor to your household or business. Family members, friends and foodies will all appreciate this food-themed floor covering.